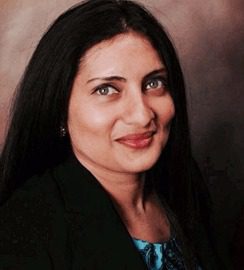 The word "local" has been so overused in the business of retail that it has become nearly meaningless. It refers to a method of shopping, sourcing products and food, or unique, one-of-a-kind retailers. For the past decade, the retail industry has trended more and more local in the way it approaches its customers.
"Local food" choices and "shopping local" have become buzzwords pitched at consumers to encourage them to make environmentally healthful and economically sustainable choices when purchasing food or products from local purveyors and small businesses. But there is another form of "local" being embraced by large retailers outside the specialized niche of locally owned businesses: The localized product mix.
Large retailers have adopted an understanding of a localized product mix that serves the tastes and desires of the customers of a particular geographic or demographic area. In this case, local does not refer to the product, but instead to the people.
In the retail sector, a localized product mix is one designed to attract customers based on their specific requirements and tastes. For instance, the retail giant Walmart has abandoned the "one-size-fits-all" approach to retail in some locations and has configured its stores to more closely meet local customer needs. For example, a Walmart in Plano, Texas servicing an affluent clientele concentrated its sporting goods department on children's products because the company believed that well-to-do golfers and tennis players were more likely to purchase their sports equipment from a pro shop than a big box store. In doing so, Walmart has spent a considerable amount of time and money better understanding the demographic and economic composition of its stores' locations in order to more closely tailor the available products to customer needs.
Likewise, in the case of transnational corporations like Tesco PLC, the retailer must also focus on international and cultural differences in the populace and consider a localized product mix that varies even more greatly between international locations.
The understanding of the shopping habits and desires of a local clientele is the key to a successful localized product mix. Despite the well-publicized struggles of smaller, locally owned retail establishments, such businesses have always held an advantage over the large, international or multi-national retailers in terms of providing appropriate local choices. A store that sells tires is likely to know more about its customers' tastes and requirements than a store that sells everything from tires to clothing to books and electronics. With such a wide range of products, large retailers miss out on a personal connection that encourages customers to patronize their stores. However, with the focus on a localized product mix, this difference is becoming less profound.
Global spending on market research topped $40 billion in 2013 with spending in the U.S. reaching pre-recession levels. Much of this research is focused on understanding the purchasing habits of various local consumers and whether they are influenced by gender, socioeconomic status, merchant loyalty, age or other factors. If this trend continues, the future of large, multinational retailers looks to become more and more specialized to the tastes of local consumers.
The phenomenon of "outshopping" is the practice of consumers shopping outside of their local areas in order to have access to a broad range of products and services. While traditionally, large retailers like Walmart and Target have benefited from outshopping, the economically responsible trend towards support of local businesses has curtailed this behavior somewhat. In doing so, retailers have had to configure their product offerings to better attract those consumers who want both a greater variety of options and a personal approach. Moving forward, the localized product mix will continue to straddle that line between selection and specialization.
The future of retail will be influenced by a localized product mix with a focus on meeting the needs of specific customers. The localization of a retailer's product mix has the potential to influence a company's entire supply chain as specific local requests and demographic shifts dictate a retailer's purchasing decisions.
While the push/pull between large retailers and smaller, locally-owned businesses and specialty stores is unlikely to dissipate, retailers of all levels may find themselves competing on service rather than product offering. There too, larger retailers have begun training staff in specific departments to better understand the needs of the local community and to better answer questions consumers may have related to purchases or products. For instance, Walmart has staffed some of its stores in affluent areas with customer service specialists well-versed in electronics in order to better serve the needs of customers shopping for high-end products.
The ultimate goal, for large retailers, is to provide customers with a wide variety of products, a one-stop-shop for any and all consumer needs, and a localized product mix tailored to the tastes of individual customers. With these goals in mind, the future of retail is driving less towards localization and more towards mass customization. Companies like Hewlett-Packard and Mars have already staked their claim in the customization market; individual customers are able to customize everything from computers to candy. While the vast majority of mass customization options are heavily reliant on the availability of online retail outlets, the trend towards a localized product mix and specialized products looks to spill over into large and small brick and mortar retail establishments.
With a projected global retail expenditure of over $22 billion in 2015, customers have more purchasing power than ever. In order to stake a claim to these retail revenues, retailers must continue to address the needs of the local customers while providing a variety of options for products as well as top-flight customer service. An industry as competitive as the one retailers currently face — particularly with the increasing popularity and convenience of online shopping — forces businesses to be more creative, attentive, and in tune with the tastes of their local customer base. In order for retail companies to compete going forward, localization will become more important than ever before.
---
Dr. Aparna Sundar is an Assistant Professor of Marketing in the Lundquist College of Business at the University of Oregon. She has more than eight years of experience in market research and retail design. Aparna has taught marketing courses at Virginia Tech and the University of Cincinnati. Before her career in academia Aparna worked for international firms including IPSOS and FRCH Design Worldwide.