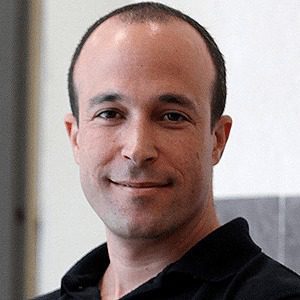 A retail transformation is underway, and it is being driven by technology. Technology providers are producing solutions to drive greater personalization for consumers, more conversions for retailers, and more traffic on all channels. To take full advantage of smartphone ubiquity and the popularity of online commerce, retailers should consider introducing some of these technologies to enhance their omnichannel consumer experience.
Much of this tech focuses on leveraging data to optimize marketing efforts and build brand experiences. Using data, companies can identify inefficiencies within the customer experience, gain a better understanding of their customers' shopping preferences and, consequently, increase conversions by meeting customer needs. Data and the technology used to aggregate it enable retailers to merge the online and in-store customer experience into a single omnichannel journey. New innovations like virtual gadgetry and personalization technology are both modernizing brick-and-mortar retail and improving the customer experience across all touch points — physical and digital alike.
Creating Cross-Channel Synergy
The key purpose of retail technology is to create a more consistent and comfortable shopping experience across all channels. For this reason, much of the emerging retail technology drives cross-channel engagement and attempts to unify online and offline experiences.
Companies like Burberry and Macy's are introducing tablets to the store floor to meet a number of consumer needs. Customers use them to conduct product research, order home delivery of in-store purchases, place online orders for products unavailable at the physical location, and enjoy overall better inventory transparency. Sales associates also use the tablets, mainly to check product availability and in-store location. Ultimately, these devices might also be used to offer a more streamlined checkout experience in the physical store — one that would allow customers to input their online credentials, access saved payment methods and billing/delivery addresses, and quickly check out without waiting in line.
Mobile devices as a whole are having a major impact on both online and offline shopping. Even in stores without tablets, customers are leveraging their own smartphones to optimize the shopping experience. According to eMarketer, research conducted over a mobile device prior to or while shopping in-store can be linked to 20% of U.S. brick-and-mortar sales. Many retailers are improving in-store connectivity, offering free Wi-Fi so shoppers will stay in-store while conducting their online research. Improved connectivity makes many smartphone activities more efficient and convenient, encouraging positive in-store experiences that could ultimately drive customer loyalty.
Other retailers, including American Eagle Outfitters and Macy's, are implementing beacon devices. These battery-powered sensors use Bluetooth technology to detect the location of mobile devices in the store and (if the customer has agreed to all associated permissions) proactively push useful information and personalized promotions to them.
Beacons are used for personalizing user experiences both through promotions pushed to the smartphones and through location-based data that the merchant derives from beacon interactions. For example, beacons can help retailers determine where most consumers spend their time in-store, how they navigate the store floor, and when they are lurking outside the store without entering. With this information, merchants can then do things like invite consumers outside the store to enter and receive a discount on their purchases, or optimize their in-store setup to increase conversions. While retailers have long enjoyed these data collection capabilities over their e-commerce platforms, beacons are enabling merchants to leverage brick-and-mortar store data to create more personal experiences.
Virtual Technologies, Consistent Experiences
Virtual technologies are helping retailers, such as Burberry, maximize their floor space and improve the customer experience. Transparent screens, for example, are replacing storefront windows and mirrors to give consumers more personalized attention and access to information.

By installing interactive mirrors in dressing rooms, retailers enable their customers to do additional product research while trying on items they are considering purchasing. For instance, a customer trying on a bathing suit might research matching sarongs — she might even be able to use the interactive mirror to request that a store associate bring the sarong to her dressing room. If the product is unavailable in-store, the mirror might allow the consumer to view how the sarong will look with her bathing suit, order it online from the fitting room, and have it delivered to her home. The same technology used in a storefront window could be used to draw potential buyers into the store.
Retailers are also toying with replacing traditional shelves with a more technologically advanced alternative. In the future, connected shelves could be used to alert sales associates when displays need to be re-stocked with additional inventory, or to enable consumers to do product research about specific items.
Some more outlandish possibilities include integrating holograms and robots into the store floor. Holograms could replace mannequins or even shelves, saving space and advertising products that consumers could order for home delivery and fulfillment. Similarly, robots could be used to assist shoppers when the sales staff is over-extended.
Enhancing Engagement And Experiences
Technology plays many roles in the retail industry, but its most significant impact in recent years has been in customer engagement. Whether empowering sales associates with tools to better assist consumers; interacting with consumers via app, in-store mobile device or alternative technologies like connected shelves and mirrors; or even leveraging social media to connect with consumers browsing online, technological advances are enabling brands to reach consumers, influence their journeys, and build brand loyalty.
Retailers that opt to take advantage of these advances are enjoying positive results and more engaged and loyal customers. As innovation continues, retailers must be ready to meet consumer demands as they evolve — whether that means accepting mobile payments, allowing transactions through wearable technology, or leveraging loyalty information to offer dynamic pricing. It is becoming ever more critical for retailers of all sizes and segments to integrate new technologies, and those resisting implementation can expect to feel the impact.
---
Oren Levy is CEO of Zooz and an experienced professional with over 15 years of experience in payments, commerce, and global business. Prior to Zooz, Levy was an executive director at Brookline (USA) for 11 years, managing its worldwide sales efforts and strategic partnerships initiatives. Before Brookline, he held marketing, business development and technical positions at BATM, Fundtech and L.G.E.S.