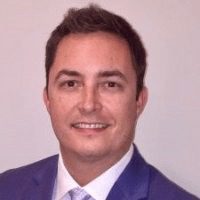 Remember when e-Commerce was seen as a platform that was really only useful for commodities like electronics and books? Nobody was going to buy apparel online because they can't touch it or try it on first — the very notion of selling clothes or shoes online seemed preposterous! Right? Yeah, those days are long in the rear view mirror for your customers, too — many are not old enough to remember them at all. Today's customers expect that everything and anything can be bought online and shipped directly to their homes.
What about retailers that sell merchandise that is too expensive or impossible to ship with traditional parcel carriers? Customers are buying refrigerators, large furniture and ride-on lawnmowers online, but retailers can't send them through UPS or FedEx. The last mile between distribution centers and customers for bulky items is challenging because there is no simple solution that is scalable across geographies. Retailers dealing in this type of merchandise have to become supply chain experts, managing a portfolio of regional and local carrier partners.
Transporting merchandise to customers is only part of this equation. Service takes on an enhanced role because leaving packages on doorsteps is not suitable for these items. Assembly or set-up may be required, but even if it isn't, your carrier partners are almost always going to be invited to enter customers' homes to place the merchandise where it belongs. That means that they will have face-to-face interaction with your customers and become de facto extensions of your service brand. This is true whether you are using partner carriers to handle specific types of freight, or if you are providing white glove service as a value add.
Last Mile Ambassadors Of Your Brand
Consumers are very clear in their ability to delineate parcel carriers from retail brands. If a package arrives late or damaged, the separation of services is understood and consumers will generally assign blame to the parcel carrier instead of eroding the retailer's brand equity. But last mile carrier partners are different. Consumers are not quick to understand the delivery person actually works for a partner, and even when they do, they know that the retailer selected that partner and expect you to have done due diligence.
Any problem — real or perceived — with the carrier partner is assigned to the retail brand in the eyes of customers. There is no doubt that attributes like on-time delivery records and criminal background checks are important when selecting carrier partners; but don't forget to also select ones that share your service values. Are the delivery workers courteous? Clean? Respectful? Knowledgeable? These partners will likely spend more time with customers than any of your employees, and they are invited into personal homes. Vetting them thoroughly is your responsibility and your customers expect them to live up to your service promise.
Putting Complexity In The Right Hands
If you sell products that require on-site assembly or installation, extra steps are typically required before a delivery can be made. For example, if a customer ordered a dishwasher, it needs to be delivered by an installer skilled at plumbing. This means that you are really responsible for multiple shipments: getting the dishwasher to the installer, and then ensuring that the installer brings the merchandise to the customer's home.
Deliveries involving on-site assembly or installation make the service provided by the carrier partner even more important. This is a person who could be inside the customer's home for an hour or more and may encounter issues that need troubleshooting on the fly. What if the reason the last dishwasher was leaking is because it damaged a piece of copper pipe? The person sent to install the new merchandise should be able to address unforeseen issues as they come up. This carrier partner also must be able to verify the product is working properly and answer customer questions about operating it. Once again, the customer makes no distinction between carrier partners and retailers — in their eyes, this work is being performed by you.
Last Mile Partners Are Barometers Of Customer Satisfaction
Not only are last mile delivery partners the people that your customers often have the most interaction with, they also provide the final touch in the transaction process. They will often hear a wide variety of praise, criticism and other feedback directly from customers. Make sure to set up a proper feedback loop so that this valuable intelligence makes it back to you. It should be timely so that you have ample opportunity to recover service for any dissatisfied customers, and quantifiable so that your marketing team can implement sentiment in future campaigns. Think of delivery partners as your eyes and ears in the street.
Just as omnichannel retail has unified sales channels and evolved retail branding into a singular experience regardless of touch point or device used to engage, delivery is the final step in customer experience with your retail brand. It no longer matters whether you sell televisions, aquariums or washing machines; consumers expect that you have already figured out how to get the product to their homes, and all they have to do is click and pay.
Exercise care in selecting last mile delivery partners, they are as integrated with your brand as all of your marketing creative and employees. The same oversight that guides engagement throughout the entire shopping journey should continue to the very end of each sale. Don't risk losing customers that you spent time and money acquiring or retaining because the wrong last mile partner was selected.
---
A senior manager in the Chainalytics' Transportation competency, Bryan Wyatt has more than 20 years of experience and expertise in transportation operations, strategic sourcing, data analysis and logistics planning, as well as logistics/supply chain change management.