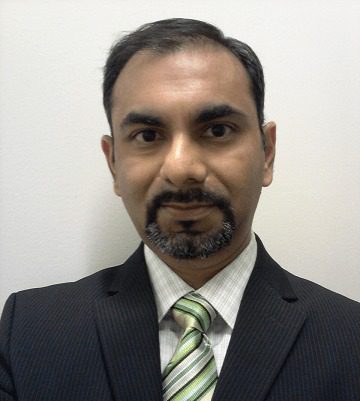 Over the past decade, Internet of Things (IoT) solutions have transformed the marketplace for a variety of industries. Businesses are relying on IoT technology to connect, track and collect data from their assets. The retail industry is one of the most fast-paced and competitive verticals in the world today. Retailers want tools that can help them save money, be more productive and better serve their customers.
According to IDC, retailers are at the forefront of innovating and implementing IoT solutions that leverage sensors, analytics and information to create intelligent and automated solutions. This technology results in greater consumer loyalty and better business performance.1
IoT technology is transforming how retailers do business. Intelligent assets, like smart shipping containers, cash registers and vending machines, are playing a big role in helping retailers stay ahead of competitors.
Businesses in the retail industry are often required to ship expensive merchandise around the world. They need technology that does more than simply track the location of a shipment. They need the ability to have a deeper look into their shipments. Cargo tracking can help them track and monitor valuable cargo by placing devices with sensors in shipping packages to gauge temperature, pressure, light and shock.
Business owners also need to ensure their cargo is secure during transport. Some cargo tracking technology can detect light, so it knows if a container has been opened and can automatically alert the retailer.
In addition, the technology can benefit museums and art galleries that ship artwork around the world. Shipping fine art often involves special handling. Before, companies would send a courier to escort the artwork for increased security and visibility. This meant greater costs and uncertainty over improper handling and risks.
Art dealers now have around-the-clock visibility into the status of their valuable cargo. They can place trackers inside crates to monitor the status of the artwork and help handlers better manage security. They know when an expensive sculpture or painting has veered off its travel path or has encountered excessive turbulence.
Retailers often experience high volumes of traffic. The holidays and big sale events can cause traffic to spike dramatically. They need a dependable point-of-sale (POS) system to process customer transactions. Traditional cash registers and credit card readers are becoming a thing of the past. Retailers are starting to adopt advanced systems that give them more visibility, control and insight into their business. IoT technology has helped turn the older POS systems into "smart" cash registers. The connected terminals are able to talk to a retailer's back-end system to keep accurate accounting and inventory records.
For example, a retailer at a flea market can make hundreds of transactions per day. A connected POS system can automatically update their records with accurate information such as the number of items sold and the amount of merchandise still available. They not only have a dependable cash register for processing payments, but also real-time updates to their back-end reporting systems.
We're seeing technology help retailers count the foot and vehicle traffic at their stores. They can see patterns, and learn to staff more efficiently based on volume of customers. They can also compare the performance of each location. Store owners are able to make better business decisions based on the data they collect.
The application of IoT technology doesn't stop in retail. Retailers using smart vending machines can monitor the conditions of their equipment and track customer preferences. A soda company can keep tabs on the inventory of each unit or determine if a machine isn't cooling properly. It's able to learn which flavors are the most popular and adjust the display order accordingly.
Every industry can benefit from improved process and visibility into operations. According to Gartner research, "the number of connected things is set to explode, with Gartner forecasting it will reach 25 billion by 2020.2 More and more companies are discovering the benefits of IoT technology. Smart vending machines, cash registers and shipping containers can help retailers improve operations, reduce risk and loss and strengthen customer loyalty. As the number of connected things continues to rise, we also predict a growing number of success stories for the businesses that use them.
1 IDC, "Business Strategy: Developing an IoT Technology Strategy" (August 2014)
2 Gartner, Predicts 2015: The Internet of Things, Alfonso Velosa, James F. Hines, Hung LeHong, Earl Perkins, Satish R.M, 30 December 2014
---
Mobeen Khan is the AVP responsible for AT&T's industrial and enterprise IoT (Internet of Things) strategy and product portfolio. His responsibilities include formulating the long term industrial IoT portfolio and partnership strategy and product management. Khan joined AT&T with more than 15 years of progressive experience in technology marketing, business development, operations and strategy.