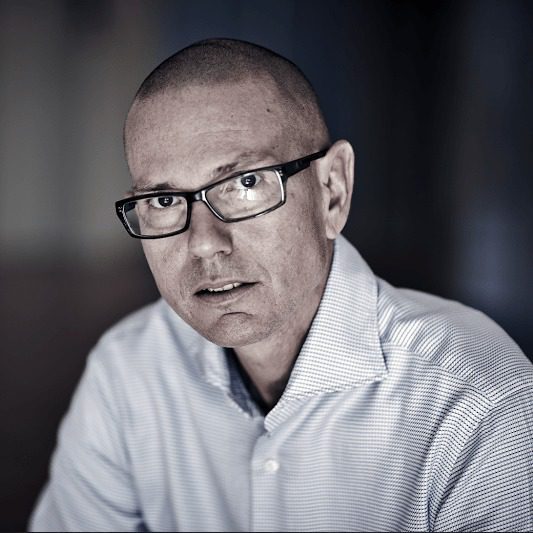 Retail organizations by nature are in a very competitive industry. Not only do they have to compete against direct and indirect competition, but they have to compete for customers against aggressive e-Commerce businesses. Added to that is the savvy consumer who now shops and buys through mobile and smart devices.
It goes without saying that to keep up with fast-paced consumers, a retail-based company has to have fast-paced business intelligence (BI).
Given that, it is absolutely crucial that retail organizations have strong reporting to monitor corporate performance. This reporting and analytics helps to stock shelves as needed, ensure product is delivered on time, and maintain strong customer service. Further, business intelligence and data analytics can help identify price elasticity, demographic and geographic spending preferences, patterns and trends, and one of the most important identifiers… specific customer buying habits.
In order to thrive in this ultra-competitive environment, it's not that a company needs a business intelligence program in place, it's that all of its data and intelligence needs to be working in concert: centralized, integrated, and all tied together to get the most accurate information possible. To explore this further, the best method to centralize and integrate all disparate data, either from the launch of a data warehouse and business intelligence deployment or through re-engineering efforts, is through data warehouse automation (DWA).
Despite this insight, approximately 60% of users are using data from two or more different environments. Having reporting systems reside in various places within a company is very cumbersome and at times leads to flat-out inaccuracy. This could mean that a company and its users are storing data and information in various data warehouses, data marts, spreadsheets, portals, databases and other systems.
These various sources often lead to: inaccurate reporting, replication of information, incongruent goals, having components in existence that aren't tied to the BI ecosystem, and increased maintenance and upgrade time and resources. All this also decreases speed to decisions.
Often times, two or more reports do not coincide with each other, and this can lead to project owners arguing on behalf of the validity of their data source. With that in mind, it is virtually impossible to have a true version of the company's performance when departments and functions can't agree on what constitutes accurate information.
A company can build a more strategic BI system through data warehouse automation that will enable users to have a holistic view of the company, thereby helping users to take advantage of more accurate reporting and analytics. Here are a few considerations that organizations should consider regarding improving their BI system by going from parallel reporting to a more centralized, single view.
Enterprise View Not Local View
Many companies have various data stored within discrete departments and functions, using various technology programs and stored at different locations. Having local control might make the department head more comfortable, but it has many limitations and liabilities across the enterprise. BI consolidation enables a company to centralize all its data within a data warehouse and to have one organized BI platform for the company. Having a centralized BI system significantly helps an organization discover hidden business patterns and trends that individual systems often do not uncover.
Integrate All Systems And Data
With a single, centralized data system in place, a company can also integrate data from all its various technology sources such as ERP, CRM, payroll and others. The full and complete view of the business as shown from analytics and generated reports enables all staff members, from users to executive management, to have a much more accurate picture of how the organization is performing, and where it's falling short with key performance indicators.
One Version Of The Truth
With multiple data systems, companies waste a lot of time trying to determine what the correct numbers are for its business. Sales personnel might issue a report on sales that doesn't match up with the sales report the accounting department has issued. The centralized BI system removes this problem and allows the organization to have one single source for reporting and analytics that can be considered true and accurate. Rather than spending time on trying to determine which report is correct, staff can spend their time on analyzing the report and making more trustworthy decisions from the data.
Here Comes Speed And Accurate Decision Making
Retail organizations that use analytics are more nimble, faster, and can make clearer, more strategic decisions. Having better data quality as evidenced by centralized reporting enables the company to determine its strengths and weaknesses, and to identify trends to capitalize on opportunities, while avoiding potential risks.
Companies can find the root causes of problems and take immediate corrective action, much faster than an organization with various disparate data sources. In this case, potential pitfalls are often hidden behind several layers of data systems and sources.
User Autonomy Also Adds To Faster Business Intelligence
With the proper data warehouse tools, historical system or legacy system data can easily and quickly be integrated into the centralized data warehouse. These tools allow users to use drag-and-drop features to maintain the system, provide maintenance and scale over time. Selecting the right tool can also help increase ease of use, empower end users without technology support staff and decrease downtime during implementation and maintenance.
In the end, retail organizations are constantly looking at ways to improve sales and revenue. Business intelligence can be a strategic tool in helping to accomplish these objectives, especially if the technology is implemented in a way that enables users to fully leverage its capability, and to see information about its customers, products and markets quickly and accurately.
---
Heine Krog Iversen is the CEO of TimeXtender, the largest provider of data warehouse automation software for the Microsoft SQL Server. He oversees a global organization and worldwide customer base of more than 2,600 customers, including many from the retail industry. Iversen can be reached at hki@timextender.com.