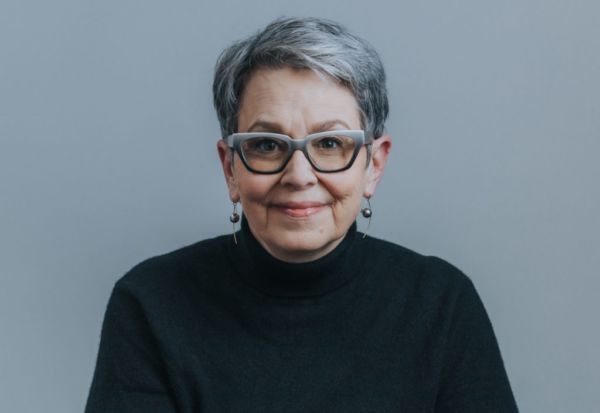 The challenges of COVID-19 have impacted everything, from the way we shop, eat, behave and live. During our annual 36|86 Festival in August, a panel of experts and founders across the retail industry came together (virtually) to address what trends and consumer habits have changed specifically, how they've adapted to serving customers, and what the outlook looks like for the future for small businesses, e-Commerce and logistics.
Moderated by Matthew Hertz, cofounder, Second Marathon, the panel included:
Together, these retailers discussed the state of retail through COVID-19 and offered first-hand accounts of how retailers adapted their businesses.
The Pandemic Has Accelerated Some Businesses' Growth
According to the panelists, COVID-19 has had a positive impact for some businesses, accelerating expansions that were already planned or encouraging a diversified income stream. According to Batch's Sam Davidson, the online gift store that curates gifts featuring fun local products has more than doubled its online sales year over year.
"Companies we've never worked with before, or those who've only sent client gifts, are now focusing internally, sending work-from-home care packages and not just from Nashville," said Davidson. "Because we were deemed essential — Batch sends a lot of food pantry staples — we continued to operate [through COVID]. And that allowed companies that are based outside of Nashville to call us and say, 'Hey, we're based in Atlanta, but we can't find anybody doing what you do. Can you find some Atlanta-made goods for us? What about San Francisco or Birmingham or Charlotte?'"
Batch has now been sourcing gift batch items from 13 other cities in addition to Nashville. COVID-19 accelerated a geographical expansion, one that the company always planned to do in the long term but were encouraged to do more quickly in the face of a pandemic.
Meanwhile, Nashville-based Goo Goo Cluster, America's first combination candy bar, has seen significant online growth. Its local retail store, which accounts for almost half of the business' revenue, shut down completely for a few months. However, its e-Commerce sales rose 87% during COVID-19-specific months relative to last year. "And from a wholesale side, we really had to diversify and look more in grocery stores and pharmacy accounts instead of focusing on the mom-and-pop gift shops," said Laurie Spradley.
An Opportunity To Try New Things
Some retailers are finding the opportunity (and necessity) to try new strategies and tactics throughout the pandemic. Sauceda Industries, an Austin-based e-Commerce and fulfillment company that partners with growing online retail businesses, is seeing retailers testing business hypotheses, such as the possibility of carrying inventory through multiple seasons.
"[Companies we work with] have had to shift their merchandising strategy a little bit, because they're going to have a little bit of inventory leftover," said Sauceda. "I think one of the benefits of that is they've always wondered, 'What would it look like if we carried some of this inventory longer or brought it back and carried inventory from a previous season into the next season?' In a way, it's making them test ideas that they'd had for a long time, because now they're kind of forced to. And they're seeing that some of those were good ideas that just hadn't had an opportunity to really stew."
The Holiday Season Will Be Dramatically Altered
Holiday sales are on every retailer's mind. Unsurprisingly, the panelists expect the holiday season to be dramatically altered in 2020, with some retailers selling inventory earlier and others increasing their marketing.
Hertz noted, "if you told me at the beginning of this year that a future year's e-Commerce would be less than the prior year, I would call you crazy. But I genuinely think that the holiday season this year will be bigger than next year because of the craziness out there."
"We're kind of a little bit back in that startup mode where we're treating the last five months of the year, August through December, like its own sprint," said Davidson. Batch's goal is to be as successful as it can between now and December 31, given the circumstances, since it doesn't know what the world is going to look like throughout the fall, much less on Christmas Day.
With retailers seeing sales targets missed as a result of COVID-19 and the year coming to an end, Sauceda is seeing some retailers start to sell earlier. "The week before Thanksgiving, [sales volume] is going to happen even more, and more of that marketing is going to get pulled back further and further into the year," said Sauceda. "And as a result, my hope is that I will see less 'spikiness' on the logistics side. But I think just as a nominal number, all of the volume is going to be much higher."
A New Perspective
In the end, entrepreneurs are doing what they're best at — finding ways to survive, innovate and come through the other side of COVID-19 stronger than ever. Yet in addition to driving new revenues, sales, and rethinking their marketing strategies, retailers are taking a moment to recognize the importance of those around them.
"I think [COVID] really prompted me to reevaluate priorities personally," Spradley. "But also professionally, as a business, it was really nice to reset and zero in on what is important. And I think first and foremost, that was really just respecting the wellbeing of our employees, making sure we're providing them a safe work environment."
---
As interim CEO of LaunchTN, Van Tucker supports the mission and vision of making Tennessee the best state in the nation for startups by empowering a network of resources across the state. Before joining LaunchTN in early 2020, Tucker served as founding CEO of the Nashville Fashion Alliance, a trade organization that raised international awareness of the industry's $6B economic impact. Prior to that, she was a cofounder of Avenue Bank as Chief Creative Officer, responsible for award-winning brand development.