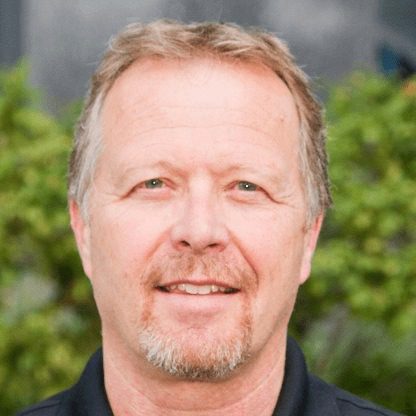 It's an interesting time to be working with retailers on supply chain issues. We're in a period of experimentation as the industry figures out how to fulfill e-Commerce orders efficiently and profitably.
Most notably, retailers are scrambling to determine the best way to fulfill customers' expectations around ordering anywhere, picking up anywhere and delivering anywhere. Many are turning to in-store order fulfillment as the answer: Using brick-and-mortar stores to fulfill orders from other channels (mainly via the web). In this scenario, a store functions, at least in part, like a warehouse, and employees help fulfill online orders by picking items directly from a store shelf and shipping them out, or staging them for customer pickup.
Fulfilling orders in a store is no small feat: It takes an enormous amount of planning, strategizing, and introducing new systems and technologies. It's likely a significant change from what you do today…so why bother? Why not just continue with business as usual?
The short answer is because there's too much at stake. Let's look at the trends and challenges driving the need for in-store order fulfillment and why they matter to your bottom line.
Meeting Customer Expectations
According to Forrester Research, online sales are expected to increase from $334 billion in 2015 to $480 billion by 2019. Other industry analysts predict that 20% of grocery and food retailers' revenue will be from online order channels. But, while a customer's use of an ordering channel may differ — online, tablet, phone or in the store – her expectation of your services will not.
In-store fulfillment, along with the option of in-store pickup, are value-added services for customers who like ordering online but want to avoid delivery fees or coordinating delivery times for large-sized orders.
The key to remember is that customers don't care how their order is fulfilled, as long as they have a consistent quality experience no matter how they interact with your brand. So if they order an item online, they want to get it nearly as fast as if they had gone into the store and picked it out. With in-store order fulfillment, you can better meet these expectations by fulfilling orders from the store nearest the customer, minimizing delivery time and shipping costs.
The Need To Differentiate
The ability of customers to order many disparate items can make for complex picking and staging processes, and this is especially true for grocers: Long order lists may include everything from packaged goods to frozen items. Yet more and more grocers are giving consumers a choice of in-store pick up or order delivery to distinguish themselves from the pack, especially as national e-Commerce giants eye the grocery market.
Driving In-Store Sales
Although in-store order fulfillment is relatively new, retailers are already showing success. For instance, in-store pickup can lead to customers buying more items: A major U.S. department store reported in a call with investment analysts that 15% to 20% of in-store pickup customers make another purchase. In addition, a national office supply store chain has said that a "significant percent" of its customers buy more items in the store when they come in to pick up online purchases.
The Right Technology Is Essential
In the effort to implement order fulfillment processes in the store, some retailers have put together a patchwork of systems. Companies that make a partial attempt, like a paper-based approach, quickly realize that this seemingly inexpensive "solution" results in plummeting efficiency, high labor costs and unacceptable picking errors. Other retailers pull inventory from one channel to fulfill unexpected demand from another, but this increases cost, decreases efficiency, and creates the risk of not maintaining service levels for the expecteddemand.
Technology investment will be essential for offering a consistent, positive customer experience across channels. Brick-and-mortar stores will quickly be limited in their ability to fulfill online orders if the technology isn't in place to ensure speed and efficiency, as well as to offer a consolidated, accurate view of real-time inventory across locations.
Crawl, Walk, Run
The retail supply chain was designed for one thing: to fulfill to stores. Today, when consumers demand so much more, you must be prepared to respond. The good news is that I've seen many retailers be successful by taking an in-store fulfillment approach in phases: Perhaps they launch an in-store fulfillment process at one store and then slowly roll it out to others. The ability to crawl, then walk, then run when it comes to implementing in-store order fulfillment can be a huge advantage that lets you test your processes, build on them, and be ready to roll them out more widely when demand calls for it. It also lessens the risk of losing customers due to system and process issues, and instead helps you gain and retain loyal new ones.
---
Roger Falkenstein has been engaged in consultative sales and territory management with HighJump for more than 28 years. As a seasoned innovator, he is leading the strategies to deploy the HighJump supply chain execution platform in support of retailers' continuously evolving omnichannel requirements. Falkenstein holds an engineering degree and nearly 40 years of experience in the supply chain industry.