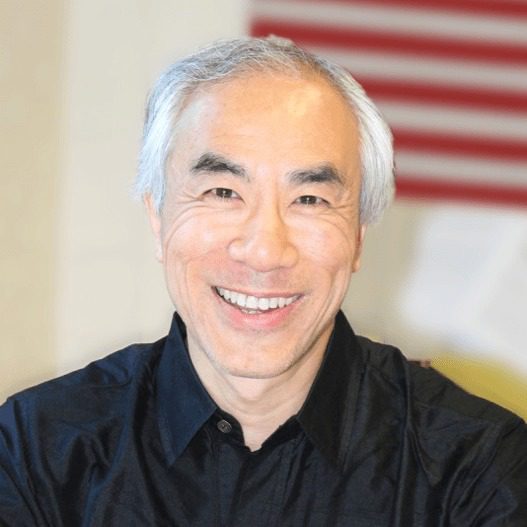 Amid today's period of retail disruption, far too many U.S. retailers miss growth opportunities — namely those in the massive China retail market — due to an apprehensive attitude toward foreign expansion.
Yet as the U.S. retail market continues to contract, retailers are now forced to consider new avenues of growth, starting with targeting increasingly affluent Chinese tourists who visit retail stores in America, seeking products "Made in the USA."
As the world's biggest spenders, Chinese tourists are too important to ignore. For light integration into the prosperous China market, U.S. retailers can focus on the domestic market first to connect with Chinese tourists visiting America, which mitigates risk and minimizes costs.
Why Chinese Tourists Matter In U.S. Retail
According to the United Nations World Tourism Organization (UNWTO), the number of Chinese outbound travelers rose 6% to 135 million in 2016, and Chinese tourists spent 12% more on tourism abroad last year. By 2020, experts estimate that 186 million Chinese tourists will travel overseas and their total overseas spending will reach $349 billion U.S. per year.
Among Chinese tourists, the most popular overseas shopping categories are:
Fragrances and beauty products (purchased by 67% of travelers);

Clothing, footwear and accessories (63%);

Health supplements and vitamins (25%);

Watches (25%); and

Electronics (19%).
U.S. retailers selling products in these popular categories should consider targeting Chinese tourists in their business strategy to test their company's success among this attractive foreign audience.
Why Omnichannel Matters
Omnichannel service is essential because Chinese shoppers are increasingly mobile-first and mobile only. According to MIIT, the number of Chinese mobile users reached 1.29 billion in March 2015, with the 4G users accounting for 162 million. Chinese consumers embrace e-Commerce, including mobile shopping and mobile payment.
To enhance the customer experience and attract more Chinese shoppers, U.S. retailers should integrate their systems with China's popular mobile payment options, including Alipay and WeChat Pay. These payment options let shoppers directly pay by RMB, China's currency, eliminating the hassle of foreign exchange.
Chinese tourists often do extensive research and plan their entire trip several months in advance, including their shopping destinations. Their diligent foresight means U.S. retailers need a multichannel strategy — including language-friendly online marketing — to reach more Chinese tourists before they arrive in America, to encourage these shoppers to visit their U.S. stores.
Chinese shoppers have also expanded their shopping habits beyond China's borders. They shop online to actively seek American-made products, which they perceive as higher quality, safer and more prestigious than Chinese products. Most importantly, they expect to shop however and whenever they like, so offering omnichannel or online-to-offline (O2O) service is essential for U.S. retailers to succeed among discerning Chinese shoppers.
How To Attract Chinese Tourists
The following tips can help U.S. retailers attract Chinese tourists before, during and after the consumers' travel journey:
Find the right channels: Before Chinese tourists' actual holidays, retailers and brands can use marketing to educate consumers through Chinese e-Commerce social channels. Unlike the rest of the world, China has its own social media: WeChat and Weibo are the most popular platforms. These powerful marketing channels can help retailers push content, create marketing campaigns and offer discount codes and coupons to build brand awareness.
Pick the right products: Chinese shoppers often have very different product preferences than local shoppers. Retailers need to promote the most popular products among Chinese shoppers rather than recycling content for U.S. shoppers.

Offer coupons: Chinese shoppers are extremely price sensitive. Once they absorb enough knowledge about specific brands and retailers, they become more willing to buy if they receive a discount code or coupon to lure them into physical stores while they travel.

Customize in-store marketing: Chinese marketing services, such as WeChat Store, QR codes, posters, flyers and Chinese payment methods, are the key to boosting offline sales, as Chinese shoppers now expect these offerings. Of course, having fluent Chinese sales associates is a plus.

Create a WeChat store: Establishing an onlineWeChat store can help retailers successfully connect online and offline sales. If Chinese outbound tourists feel satisfied with the products and services in physical stores in the U.S., they can always shop online in the WeChat store to buy more, even after they return home to China.
O2O Service Enhances Long-Term Success
By offering cross-border O2O services, U.S. brick-and-mortar retailers can provide the omnichannel convenience that traditional physical stores cannot provide to Chinese travelers. O2O offerings also help retailers engage with Chinese customers across all channels: in-store, online, mobile and social media, whether they are in the U.S. or abroad.
Once an in-store transaction is complete, cross-border O2O can help U.S. retailers engage and convert the customer into a potential regular shopper to build brand loyalty and earn a greater lifetime value per customer.
Engaging Chinese shoppers through online and social channels also gives U.S. retailers richer, more comprehensive data and sales information, which equips retail companies with better insights for more accurate inventory forecasting and better offline services, saving them time, money and effort. This data also can help retailers optimize merchandising efforts for superior online and offline integration.
How Retailers Use O2O Today
Japanese pharmacy Takeya used an O2O solution to attract and retain Chinese shoppers. Takeya used QR codes to encourage them to follow the company on WeChat, China's incredibly popular social media platform.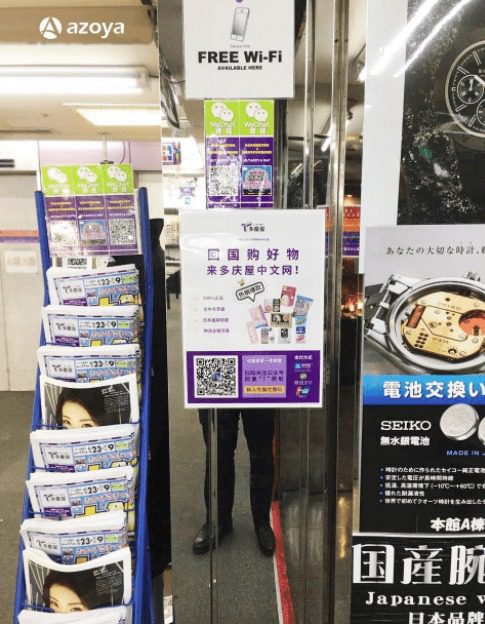 The QR codes placed on marketing flyers and posters in physical stores captured the attention of inbound Chinese tourists by offering coupons, and encouraged them to redeem the savings on future purchases on Takeya's web site online once they return to China. Takeya also used marketing campaigns on Chinese social media, mobile apps and web sites to encourage Chinese online shoppers to visit physical stores.
In 2013, the high-end Beverly Center shopping mall in Los Angeles launched its China Ready Program, which led to double-digit increases in customers from China. Chinese tourists now account for the majority of the mall's international tourist traffic and spending.
To capitalize on Chinese tourism, Beverly Center offers Chinese social media and payment options. Beverly Center uses social media platforms Sina Weibo and WeChat to connect with Chinese customers in the U.S. and China. Most of Beverly Center's merchants accept China UnionPay, as spending by China UnionPay cardholders nearly doubled in 2014 over 2013.
Making Chinese Tourists Happy
From acquisition to customer satisfaction and retention, retail is all about making customers happy. Making Chinese tourists happy and loyal means U.S. retailers must understand and adapt to their omnichannel needs.
To win in the large, lucrative China market, U.S. retailers can take small steps to test demand before directly investing in China, such as through a cross-border e-Commerce strategy. Targeting Chinese shoppers who visit retail stores in America and providing offline-to-online service can boost engagement, nurture lasting relationships and maximize lifetime value per customer.
---
Franklin Chu is Managing Director U.S. for Azoya International, a provider of turnkey cross-border e-Commerce solutions to assist retailers looking to expand into China through a cost-effective and lower risk method. To date, more than 35 retailers in 11 countries are partnering with Azoya to expand into China with ease, including French fashion retailer La Redoute, Australia's largest pharmacy group, Sigma, as well as Feelunique, the largest online beauty retailer in Europe.