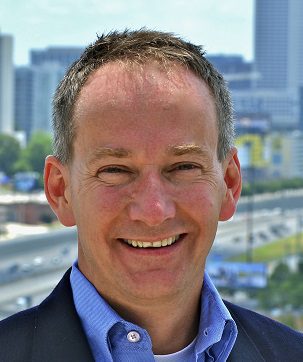 As consumers, we've been experiencing omnichannel retail in our everyday lives. Retailers know that today's shopper uses all channels available to them, including multiple channels for a single purchase. Consumers want to go online and quickly serve themselves, gleaning pricing, availability and delivery times from a retail website. Based on that information, they'll place orders and choose how they want to receive them, with options such as direct shipping or in-store pickup. With time and convenience being critical factors to customer satisfaction.
To provide one personal real-world omnichannel example, I'll share the experience of walking into Nordstrom's. An associate there had the ability to look instantly to see whether a shirt I wanted was available in my size in the store, online or in another store. Then, upon finding the desired shirt, that associate placed an order to have the item shipped right to a Nordstrom's of my choice, or even more conveniently, to my doorstep. We only need to have this experience once to realize, this is the way it is supposed to be. And each day our newest omnichannel experiences raises the bar higher.
Before the adoption of new technology there always seems to be a cycle…first there is customer demand, then there's awareness as marketers start to talk about it, ultimately leading to execution. The world now realizes it is time to execute the omnichannel strategy. The reality is that the standard has been set, and it is high. However seamless the Nordstrom's experience may appear to the consumer, it requires a combination of strategy, business process and technology to provide a true omnichannel experience.
Todays' retailers are being delivered their marching orders — know thy customer and know thy inventory — to make this a reality. Being omnichannel means you can answer questions, such as "'Where are my products?", "What are the best processes available to serve my customers?", "How can I get my product(s) to the customer at the time and place of their choosing?", and "How can my customers make returns regardless of how the item was purchased? " It's a lot to control.
So how do you get to "omnichannel" as soon as possible? Some companies are taking the lengthy route, tearing out all their systems and building new ones from scratch, but that is a time consuming, costly and disruptive process.
Others are learning that they can solve the Omnichannel Imperative by integrating a distributed Order Management System (OMS) to their current systems. Doing so can quickly facilitate today's omnichannel experience via a centralized hub that connects all customer channels with their existing operations and systems.
Integration is key to realize the visibility you need to provide an omnichannel experience. According to Peter Sheldon at Forrester Research, 52% of eBusiness professionals ranked omnichannel integration as a top technology investment priority in 2014. Most retailers HAVE the data, they have an inventory record, they have their customer's records, they have a product catalog, and hopefully they have a website too. The trouble is that too many do not have the systems in place to connect all of this information.
An intelligent OMS provides connectivity between disparate systems and acts as a hub for customer data, product data and inventory in a well-orchestrated choreography. Your OMS can completely integrate with all types of systems, such as your ERP and financial systems, warehouse management system and even drop shippers, retail systems such as a POS, marketplaces such as Amazon, Buy.com, and eBay, as well as comparison shopping engines, like NexTag and PriceGrabber. In complex B2B environments, an OMS can access pre-negotiated process lists, contract terms, configurations and more. Then it matches this information with available inventory and shipping options and executes the order.
A few examples of what an integrated OMS can provide include:
Visibility of inventory in your warehouse, in your stores and distribution centers;
Flawless logic to synchronize shipment of a complex order from multiple distribution centers;
Ability to understand dissimilar drop shipper formats, order processing, account set up and billing practices; and
Ability to store multiple suppliers with varying inventories at different levels to optimize fulfillment of orders.
An integrated OMS satisfies the growing demand of retailers, manufacturers, brands and more to provide a single integrated 360 degree view of their customers. The nature of the supply chain requires now that companies have immediate visibility into their inventory across the enterprise, and the orchestration of customer information and orders to and from all possible points of purchase and all possible points of fulfillment. Whether you are a retailer or manufacturer, an OMS can work in concert with whatever existing systems you have in place, leading to the type of omnichannel buying scenario your customers want.
---
Sean Cook is CEO of ShopVisible. His career spans 30 years of innovation, leadership, and providing extraordinary value to businesses, employees, and his local community. In early 2006, Cook joined with ShopVisible's co-founders to build an award winning SaaS commerce platform. Prior to ShopVisible, Sean held several leadership positions in companies such as Earthlink, BellSouth and iXL. As the author of Evolving Commerce and as a recognized industry thought leader, Sean has been published in publications such as Forbes, 1to1 Magazine, Internet Retailer and CMO.com. He is also a frequent presenter at events such as IRCE, Shop.org and Online Digital Summit. Sean's entrepreneurial spirit was recently recognized with a top 10 placement as one of Atlanta's Top Entrepreneurs.