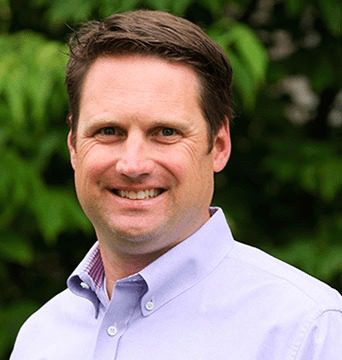 It's been just shy of one year since the October 2015 liability shift which resulted in a number of changes at the checkout counter. From credit card brands rolling out chip cards nationwide to businesses updating their payment terminals, EMV's arrival was thought to be a welcome change in many ways (namely bringing increased security to payments). Unfortunately, it's taking time — a long time — for this technology and transition to become a reality.
Both merchants and consumers alike express frustration with chip card transactions, the most frustrating aspect of which remains the user experience. As a recent NPR Planet Money podcast calculated, transaction approvals are painfully slow: sometimes taking up to 15 seconds for a chip card to be read, compared with the less-than-one-second swipe of a conventional magnetic stripe credit card (one of the biggest consumer complaints about the U.S. transition to EMV).
This frustration is not insular — in fact, there are plenty of reports about retailers shutting down their EMV implementations because it simply takes too long. What's more, when we regularly speak with retailers of all sizes, many of them tell us they do not want EMV implementation across their multiple locations until more acceptable transaction times are achievable. Just what qualifies as "acceptable"? Certainly not the 10- to 15-second range that many are currently experiencing. So, why is this happening?
October's deadline left many in the industry rushing to get ready, coupled with — quite frankly — generally sloppy coding. Combined, these have resulted in a very poor experience at the point-of-sale (POS). However, transaction processing times aside, EMV is still a relatively new experience and one that is not being rolled out in a uniform fashion.
For businesses that are already EMV-compliant, this requires effort beyond simply upgrading their technology. It requires significant consumer and employee training as well as messaging — especially because not all stores are EMV-compliant (which can cause confusion at the checkout counter) and because a customer's ability to dip instead of swipe likely varies from store to store (so they may not assume that your terminal is EMV compliant). There are also inconsistencies between both debit and credit card transactions. It's an awkward experience, and that's the last thing a merchant wants at the checkout…particularly with the countdown to the Q4 holiday season upon us.
Fortunately, mobile can be seen as something of a silver bullet here. Although this payment method got off to a slow start, it has potential to rise up the ranks as a go-to option at the register for many. Nowadays, shoppers are driven by a desire for convenience and a strong awareness of security, both of which mobile payments offer. Tap your phone and the transaction is done. It's simple, it's intuitive and it's a seamless process.
But until mobile really takes off, some in the payments industry are taking steps to address the EMV user experience fail. Several card brands recently announced "quick" chip options; however, these don't address the root cause of the issue. The reality is these only address the chip interaction time, and only enable the cardholder to remove the card before transaction completion. It does NOT speed up total transaction time if the system has been poorly implemented as it has been today.
There is nothing inherently slow about processing a transaction with an EMV chip card. Cayan's developers in Belfast, Northern Ireland have been using EMV for years, during which they have spent time researching the most efficient way to read and process information from the chip. The result has been much faster EMV transaction times, typically less than four seconds, which is comparable to mag stripe transactions.
Cayan recently examined one million EMV chip and signature transactions and processed and analyzed two components of the transaction: terminal interaction with the chip and the round trip authorization with the processor. From a shopper's point of view, this is essentially the time between when the chip card is inserted into the device to the instant they get the transaction approval and are ready to sign for their purchase. The median time to authorize the purchase is about 1.92 seconds — with an average time of 2.56 seconds. The median total time for chip and signature transactions processed on our platform is 3.66 seconds — with an average time of just over four seconds.
EMV speeds are not all created equal — while some card brands and issuers are extremely quick, our data show that one card brand's EMV transactions are a full one second behind the other card types. But despite EMV inconsistencies across the payments industry, the fact remains that the growth of mobile payments has implications for broader EMV adoption.
Admittedly, there have been several barriers that have long served as impediments to mobile payments growth. However, Jordan McKee, Senior Analyst of Mobile Payments at 451 Research, recently pointed out that EMV is starting to help remove impediments to mobile payment adoption. In fact, he called EMV a key component as it supports advancements in security (e.g. EMVco tokenization spec, identical ISO standard), user experience (mobile better than chip) and merchant acceptance (driving contactless with liability shift). If EMV is paving the way for greater mobile payments adoption, it's also inevitably helping lay the foundation for other value-added services such as loyalty — the true driver of this opportunity.
So what's next? Mobile payments via mobile wallets are a good start, but they will not drive merchant or consumer adoption at scale. To replace the wallet as a whole, mobile must create a new payment method: a holistic service that allows consumers and businesses to handle almost every aspect of the checkout experience beyond the transaction. The key to this is the array of features: loyalty, rewards, offers and location-based services.
Faster EMV is a start, but clearly there's still plenty of work to do.
As CEO and Co-Founder of Cayan™, Henry Helgeson is responsible for driving the future vision of the company, ensuring that Cayan remains at the forefront of payments innovation. Determined to find a lower cost solution for small businesses, Helgeson launched Cayan (formerly Merchant Warehouse) in 1998, the first company to provide easily accessible and affordable credit card processing services and equipment. He led the launch of Genius®, an industry-leading payment technology platform that now powers payment acceptance at thousands of leading retailers and businesses throughout the U.S., and he continues to drive expansion of the Genius platform as well as new product offerings and value-adds. Helgeson is involved in numerous industry associations and is an active member of the Electronic Transactions Association's (ETA's) Mobile Payments Committee.