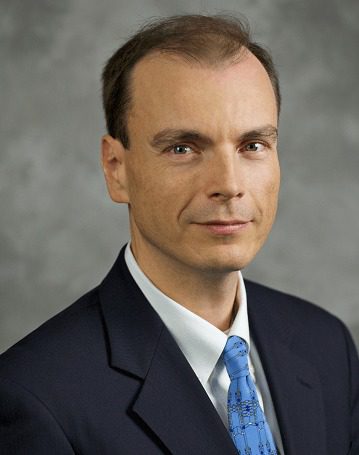 Reducing friction has long been a goal in the retail industry, but the promise of "frictionless retail" has remained elusive. However today, thanks to the Internet of Things, mobile, cloud computing, edge analytics and other digital technologies, the promise of frictionless retail is finally within reach.
The concept of frictionless retail is the elimination of any non-value added activities that can negatively impact the customer experience, sales or operational efficiency. Often, these points of friction exist simply because until now there hasn't been a better way. For example, how many of us are tired of having to find our credit and loyalty cards, swipe them at the gas pump, punch in our ZIP codes, dismiss irrelevant offers, wait for a paper receipt and more, just to fill our cars with fuel? A much better, "frictionless" experience would be to simply drive up to the pump, fill the tank and drive off, getting a receipt via e-mail.
Today, with the emergence of the Internet of Things (IoT) we can finally connect the physical world with the systems, machines, technologies and processes used throughout the retail industry to reduce or eliminate friction every step of the way. This enables retailers to streamline operations, increase sales, improve the customer experience and ensure loyalty.
To achieve the goal of frictionless retail, retailers must first begin by identifying the stakeholders involved and the areas of their business that are the best targets for eliminating friction. Stakeholders include not only the retailer and its customers, but also employees and supply chain partners. Digital technologies can be used to reduce friction in every stage of the retail supply chain — from product design and manufacturing, to distribution, to the customer's in-store shopping experience and even after consumers bring their purchases home.
The Frictionless Supply Chain
To make retail truly frictionless, we should start at the beginning of the supply chain — the point of product innovation. IoT technologies enable retailers to play a more active role in product design and evolution. Video analytics and mobile data from WiFi on the showroom floor, or even weight sensing shelves and 3D cameras positioned over displays, can help retailers create a "living laboratory" in the store.
Combining advanced analytics with the data generated by these technologies provides real-time insights into the ways consumers respond to products, packaging and displays, as well as how they travel through a store and where they dwell. These insights can be communicated immediately up the supply chain to product designers and manufacturers, allowing them to optimize rapidly and change product design, packaging or merchandising — or even ramp up production to account for unexpected demand.
With analytics at the edge of the network, manufacturers can respond almost instantly to course-correct on a new product launch or seize an emerging opportunity. Traditional sources of friction such as supplier travel to stores, or the need for manufacturers to create test showrooms and pay fictitious shoppers, can all be reduced or eliminated with the IoT.
Frictionless Distribution
IoT can also be used to reduce friction throughout the distribution process. Retailers are using analytics, drones, computer vision and weight sensing shelves to track warehouse inventory in real time. IoT-connected trucks enable retailers to better understand when products will arrive at or leave distribution centers and when stores should re-stock. Connected fleets, with sensors on the docks, trucks and drivers make distribution more predictable and cost-effective, helping retailers keep consumers informed and reduce costs. Many of these fleets are already employing frictionless fueling by equipping trucks with RFID tags that automatically communicate their identity and location to the fuel pump so drivers can simply fill up, then pull away – all the transactions are taken care of frictionlessly.
A Frictionless Customer Experience In-Store
One of the best places retailers can begin using IoT to reduce friction is within the in-store customer experience. IoT technologies such as video analytics, smart shelf sensors and RFID tags help make sure retailers' shelves stay stocked so shoppers never have the frustration of looking for items that are sold out. Mobile technologies and beacons – powered by artificial intelligence-based recommendation engines and rich hyper-relevancefrom the network – enable retailers to push relevant product information, special offers or recommendations to shoppers' smartphones in real time. This provides the shopper with the helpful information they need as they're standing in the aisle making their purchasing decisions, without the friction of having to hunt down a sales associate.
Other interesting examples of how the IoT is reducing friction are happening in grocery stores today. How many of us have ever been disappointed with the quality of the produce in our local supermarket, or had difficulty picking fruit at the right level of ripeness? Until now, shoppers have struggled with produce inspection and grocers have struggled with manual monitoring and the need to constantly update signs and prices based on the ever-changing factors of supply, demand, produce quality and ripening rates.
With the IoT, shoppers can use devices like the SCiO pocket spectrometer to measure the ripeness of a watermelon, right through the rind! And grocers can use smart digital signage to adjust pricing to minimize food waste and maximize margins by feeding real-time data on produce condition as well as supply and demand influencers into streaming analytics to compute optimal pricing and messaging.
Of course, frictionless payment options and leveraging the IoT to eliminate checkout lines in stores are also great use cases in any retail environment.
Frictionless Service
Even after consumers get their purchases home, IoT technologies are being used to further reduce friction. Retailers can take advantage of smart pantries or provide consumers with tools like the Amazon Dash buttons to provide the convenience of predictive, proactive ordering so consumers never run out of an item. Other products, such as smart cars and connected appliances, are able to recognize when service is needed and automatically schedule service appointments or prompt the consumer to renew their warranty. Proactive maintenance in this way can greatly reduce the need for service and extend product life.
The Internet of Things brings the promise of frictionless retail within reach for the first time. Retailers that want to reduce friction throughout their business processes should begin by examining their stakeholders, identifying the points of friction that currently exist and evaluating the areas of their operations that are primed for eliminating friction. Common areas to target include speeding sales through automatic payments, optimizing the in-store experience through the use of beacons, sensors and mobile payment options, connecting to smart objects in consumers' homes for proactive reordering and servicing, and even using real-time data to improve product design and short-run manufacturing. With these strategies and the IoT technologies that make them possible, retailers can streamline operations and provide customers with a truly frictionless experience, which ultimately increases sales.
---
As CTO for Rapid Prototyping at Cisco, Shaun Kirby is responsible for sensing and evangelizing the key trends that will disrupt and transform the business world. Working across industries, he incubates game-changing solutions to propel customers ahead of the curve, while leading the interlock between the field and Cisco Engineering and Research and Development. Kirby's current role is backed by years of deep industry experience. Prior to his role as CTO, he led Cisco's Internet Business Solutions Group Innovations Architecture Practice, which developed robust reference architectures for visionary solutions. Before joining Cisco, Kirby served as the Chief Architect for Vitria Technology's Professional Services team. Kirby has also served as a trusted advisor to CIOs, CTOs and other technology executives, beginning with his extensive experience as a management consultant at Deloitte.