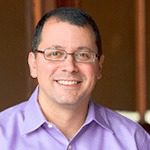 Retailers are constantly being tasked with creating new ways to acquire new customers, drive sales, engage with shoppers and increase basket size. While discounts and coupons have traditionally served as a tool to do this, this method can hurt profitability and deprecate brands. In turn, many retailers are looking for alternative strategies to keep consumers interested.
Enter prepaid commerce. In the form of stored value on a gift card, prepaid commerce is an effective way for retailers to engage shoppers without using costly traditional discounts. Think of prepaid commerce as a retailer's own form of branded currency that can be used across the entire customer lifecycle to fuel sales, marketing and customer service.
There's no debate about the value prepaid commerce provides in driving sales for retailers, especially in the form of gift cards. As the most requested holiday gift eight years running, according to the National Retail Federation, gift cards contribute significant value for retailers, as each transaction has two customers and often involves multiple shopping trips. In addition, industry data indicates that, on average, gift card holders overspend the card's value by more than 45%, resulting in revenue beyond the initial gift card purchase.
Traditional methods that retailers use to drive merchandise sales — markdowns, discount offers, coupons, etc. — are rendered at a lower margin and without any potential for future upside. When employed as a promotional offer, gift cards, on the other hand, drive merchandise sales and incentivize return trips.
For example, a coupon for $20 off a purchase of $100 or more results in the sale of $100 in merchandise, while costing the customer $80. In turn, an offer of a $20 gift card with a purchase of $100 or more results in the sale of $100 in merchandise and a return trip to the store during the promotional period to take advantage of the $20 gift card, building both sales and customer loyalty through increased purchases and incremental store visits.
As multiple studies have shown, consumers value gift cards more than coupons or discounts. Receiving a gift card helps build brand affinity with shoppers, whereas coupons and discounts run the risk of negative perception among consumers.
Incorporating prepaid commerce into strategic marketing initiatives is a more personal, measurable and cost-effective method for retail marketers to acquire and cultivate customers. Here's a range of interesting examples of retailers using prepaid commerce to their advantage:
• Gift registries (wedding, baby, etc.) are a prime entry point for customer acquisition. Recently, a home goods retailer ran a campaign aimed at getting consumers to create a gift registry, and instead of their traditional discount approach, they used a $25 prepaid card as the incentive. The campaign was a success, resulting in 5,000 new client acquisitions.
• Some retailers rely on trade-in programs to drive customer engagement, and trading gift cards for merchandise is an efficient and strategic way to drive new sales. For example, a big box retailer ran trade-in programs for both mobile phones and video games and found that consumers typically used the gift card for a new phone or video game purchase immediately.
• As another example, an apparel retailer recently pitted a gift card offer against a coupon offer with twice the value in a reactivation campaign. The gift card outperformed the coupon with a significantly higher response rate, net sales and margin.
Retailers have also benefited greatly from having their gifts cards available through credit card loyalty programs like American Express' Membership Rewards® and Citi ThankYou® Rewards, in which members are able to redeem points for gift cards. Now, retailers are exploring prepaid commerce integration for their own loyalty programs.
Furthermore, as more consumers are using mobile devices to shop, being able to deliver gift cards directly to loyal customers via their phones in the form of a mobile gift card is becoming increasingly important and leading retailers to explore mobile integration for their loyalty programs. In fact, according to a 2015 study from Juniper Research, 1.4 billion loyalty cards were mobile-only or integrated into mobile apps. The research company forecasts this will rise to three billion by 2020.
For merchants, prepaid commerce throughout all customer touch points is not only plentiful but proven to maximize ROI without deprecating the brand. Now, more than ever, retailers should examine their customer lifecycle to see where and how a digital solution that enables instant delivery, personalization, mobile and a great brand experience could enhance their current strategies and tactics.
---
Ben Kaplan is president and CEO of CashStar. He brings 20 years of experience to CashStar in senior operations, marketing, and product roles at software, e-Commerce, loyalty marketing and payments companies. Most recently, he was Chief Operating Officer at Cartera Commerce, a leading provider of card-linked marketing solutions for merchants, banks and loyalty programs. At Cartera, Kaplan oversaw sales, marketing, client services, engineering, professional services and technical operations. Prior to Cartera, he was Vice President of Marketing for KNOVA Software and Vice President of Marketing for North Systems, directing marketing and product management at both companies. Earlier in his career, he held product marketing and product management positions at Broadbase and Commerce One.