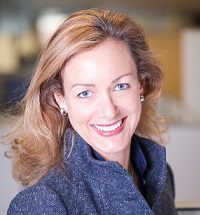 The Amazon juggernaut may seem invincible, but the e-Commerce giant actually has a major Achilles heel. Research shows that exceptional customer service is the number one factor influencing how much a consumer trusts a company, and 75% of consumers say they have spent more with a company because of a history of positive customer service experiences.
Executives hoping to put Amazon in the crosshairs will have plenty of ammunition at their disposal if they use this insight to up their in-store game. Recent analysis of social media reviews revealed that:
45% of all review insights are about service.
Most of what people are saying about service online is negative, with an average score for service at just 41.5%.
A positive service experience can increase a customer's likelihood to return by 40% or more.
The lesson? Brick-and-mortar retailers can fight back against razor-thin margins by offering superior service that customers truly value. But first, they have to listen to what shoppers need and want, and use that data to propel their customer experience beyond low prices alone.
Harness The Power of Social
Analyzing social media reviews enables retail executives to tap into customer sentiment and use that insight, or "social intelligence," to optimize their in-store customer experience. Social media also provides a platform for retailers to interact with consumers and respond to feedback, which can significantly improve brand perception and even reverse negative impressions. According to a recent newBrandAnalytics study, if a business increases connection with online reviews by just 1%, it can reap up to 25% boost in overall positive customer sentiment.
That is a number that actually impacts the bottom line. The average online review is read by up to 25,000 people, and as many as 79% of consumers trust online reviews as much as personal recommendations. Between 80% and 90% of consumers say that online reviews influence their decision to buy.
4 Strategies To Compete With E-Commerce Giants
Brick-and-mortar stores need to create a new standard for customer interaction that's all about knowing and reaching customers across multiple channels. Implementing four key strategies can help win back foot traffic and keep shoppers engaged.
1. Blend the best aspects of in-store and online shopping.
It's great to have expert and peer product reviews available when buying sight-unseen, but an enlightened brick-and-mortar strategy can put the physical product in the shoppers' hands at the same time. Resist the temptation to categorize online and in-store buying as mutually exclusive activities –provide real-time customer reviews and ratings at kiosks or via mobile apps and help on-site customers make informed purchasing decisions while they can also touch and feel the product. Showrooming is a reality, and the sooner stores start using it to their advantage, the sooner they will be able to convert foot traffic from "I'm just looking" to an in-store purchase.
Best Buy labels its displays with average star ratings based on online reviews, along with QR codes to make it easy for shoppers to buy the item at BestBuy.com and skip the line. Bring the digital together with the physical like Sephora who displays in-store digital signage with ratings and pullout quotes from online discussions about beauty products. Similarly, GNC uses pullout customer review quotes verbatim in window displays for vitamin supplements.
At the end of the day, showrooming is only a problem if the customer does not make a purchase on any of your channels.
2. Optimize the showroom for maximum entertainment, interaction and pleasure.
Online retailers do not have the benefit of a creating an atmosphere for their shopping experiences, so don't waste your benefit: utilize layout, lighting, product demos and training to create an ambience that encourages customers to linger. Best Buy has pioneered showroom enhancements like the seasonally themed "Your Ultimate Holiday Showroom" featuring low price guarantee specials and optimized services for in-store pickup of online orders. Samsung offers "Samsung Experience Centers" within certain Best Buy locations that emphasize hands-on product demos and highly trained associates to educate customers and answer questions.
When the in-store shopping experience is as convenient as pointing and clicking — but with the added benefit of excellent customer service — even die-hard showroomers realize that the real hassle would be to go back online and waste time ordering from Amazon.
3. Prioritize service, not just sales.
With expert and peer reviews always at their fingertips, many shoppers are already knowledgeable before they ever walk through your door — in fact, one survey by Motorola reported that 61% of retail store managers believed shoppers were better connected to product information than their retail associates.
Does this mean the end of in-store experts? Not by a long shot. Yes, buyer-conducted recon is important, but it can also be a frustrating maze of dead ends and incomplete or conflicting answers, whereas expert advice on the showroom floor can help customers cut through the noise and confusion much faster. Train floor staff to be experts in the merchandise, give them the technology to have ready access to social media and online reviews, and empower them to share their deep product knowledge without always pushing for an immediate sale. This relieves the burden on customers and ensures they are always getting the most current information about products, warranties and more — without feeling constantly targeted for an upsell.
4. Leverage social analytics for frictionless commerce.
Understanding your customer is the key to providing unparalleled service. Use the insights from social intelligence to answer key questions such as "Why did a customer browse in-store but leave without purchasing the item?" and "Where are we getting negative reviews? Can we improve service, selection or store layout to address these issues?" These are insights that point-of-sale data and receipt surveys don't reveal, but a holistic customer relationship tool can.
For national retailers, social intelligence can also help stay in touch with local or regional customer preferences by making it easy to determine what is driving loyalty or attrition in specific areas. Contrary to popular belief, the customer experience is rarely uniform – good social intelligence data can help lead to smart steps like keeping snow shovels in the front of hardware stores during snowy spring months, stocking bathing suits during the winter for local swim teams, and increasing the selection of kids' boots and snow pants as the weather changes.
Conclusion
Predictions for the retail market vary greatly, and no one knows for sure what the road ahead will look like. But without question, brick-and-mortar businesses will thrive to the extent they can understand and engage with customers and make their shopping experience simpler and more enjoyable. Over time, social data will continue to widen the gap between retailers that "get" what their consumers want and those that don't. Amazon isn't going anywhere in the near future, but by using social intelligence to provide incomparable customer service, brick-and-mortar retailers can continue to flourish in the age of social media.
---
Kristin Muhlner is CEO of newBrandAnalytics, a social intelligence firm that serves retail clients such as Dick's Sporting Goods, David's Bridal, and Crunch Fitness.