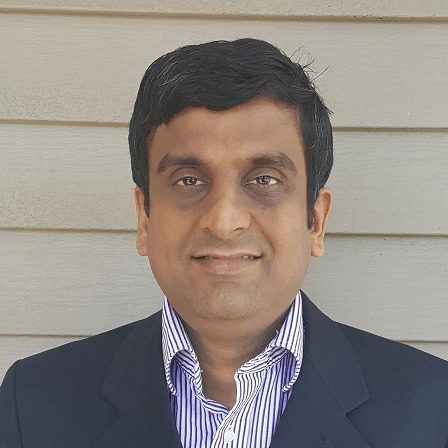 Artificial Intelligence (AI) has invaded almost every industry in the world, and banking and financial services are no exceptions.
The financial services industry, however, has long been looking at AI as a source of growth or at least as a significant enabler. It started with Citibank in the early 1980s when the investments side of the business was looking at setting up expert systems that would make faster and quicker decisions that could do better than human beings. It couldn't prove to be so commercially viable then. The story however is different today due to the exponential growth in computing capabilities, connectivity, mobility, analytics and devices (wearables and others) that generate mountains of data needed to enable AI applications with real commercial viability, as these applications are mammoth hogs of data and computing power.
Over the past few years we can see a huge leap in the fintech sector shaped by increasing market demands, disruptive technologies and changing customer demands. This fintech revolution has brought in greater competition and demand for collaboration in the traditional banking sector. To meet and exceed the expectations of their customers and to succeed among new age competitors, many traditional banks and other financial institutions are rethinking their existing business models — collaboration with and competition from these newbies and AI acts as a key enabler for the same.
Let us have a brief look at some of the cases where AI is already in use in retail banking or is soon going to be:
Customer relationships: Lack of efficiency is the single major cause of customer dissatisfaction in banking. AI is helping mitigate this by bringing in more efficiency through the use of new technology and is working towards enabling truly omnichannel banking. Santander and HSBC, for example, are the first UK banks to launch voice-banking technology. The first phase has enabled customers to ask about their card spending through interaction on their app. The second phase includes advanced features such as the ability to make payments, report lost cards, set up account alerts and answer a broad range of questions.
AI is proving to be hugely successful, especially in contact center applications. In Sweden, Swedbank's Nina Web assistant achieved an average of 30,000 conversations per month and first-contact resolution of 78% in its first three months. In the front office, cognitive agents integrated into mobile apps and web sites, are beating the conveniences of the current generation of apps and websites. Kasisto and IPsoft's Amelia play in this field. For example, a customer who has just lost his debit card can immediately start a chat with the cognitive agent to explain concisely about the event and have the issue resolved without any major delay.
Business expansion and risk assessment in lending: AI's potential to provide reliable data for right decision-making has been growing day by day. The banking industry has recognized this potential and it is being used to help in decisions like business expansion: Where to open a branch? Whom to give a loan to? etc. Smart AI applications are already helping banks to make better lending decisions based on the consumer's credit history and other behavior.
Social media has made a dramatic impact in the banking sector. As customers have started increasingly using multiple social platforms for their day to day interactions, the banks are now incorporating specific social media strategies into their business. With the increasing number of connected devices, there is also an abundance of data from multiple sources: Traditional sources like bank details, loan history, credit card usage and more dynamic sources like social data regarding your purchase history and even your search history. This helps banks in arriving at a more holistic credit scoring known as the SocialCredit Scoring. Yet another aspect of social is customer social profiling which can change the traditional banking services, especially in aspects such as designing/ marketing new products and services, business forecasting, risk analysis and creating customer awareness.
Fraud reduction/fighting financial crime: AI applications are being used to monitor and assess the consumer's online banking and other behavior. The deep learning algorithms can spot anomalies and raise flags for potential fraud, and due to the continuous monitoring there exists an evidence trail that can be used for pressing charges, making legal cases and convictions.
Digitization and Intelligent RPA (Robotic Process Automation): Contrary to popular perception, even the bank of today has millions of processes that are still manual/repetitive. AI is helping look at them from the top and provide insights on which of these can be digitized and automated. With RPA, we can see a radical slimming down of manual repetitive operations in banking within the next few years. Business Process Management platforms like Pega can automate processes up to micro-session level whereas banking platforms like BaNCS by Tata Consultancy Services are becoming full straight through processing (STP) platforms as well.
Payments, transactions and smart wallets: Smart Wallets in form of mobile apps or chatbots are transforming the way customers interact with banks. With the rise of Millennials, mobile apps like Apple Pay and Paypal Mobile payments have already become a success. AI powered chatbots are the flavor of the year, with conversational commerce becoming the next big thing, Banks are poised to implement these chatbots to offer better customer service and engagement to their customers. The chatbots will act as the personal banking assistant for the customers and will cognitively monitor a user's financial habits to give highly personalized recommendations. "Pepper" the Robot is the world's first humanoid robot with human emotions, developed by Softbank, one of Japan's biggest telecommunications companies, in collaboration with Paris-based robotics experts.
User research: understanding user behavior: For AI use in understanding user behavior, finding heavy users of these products and observing them, either natively in their own environments via ethnographic research or by asking them to demonstrate how they use these products with a cognitive walkthrough, could be valuable. Conducting targeted focus groups interactions with these heavy users may also lead to insights, not only around where these products succeed and where they fail, but also the learnings on what is missing in these products when users want to use them for certain specific activities.
The pace of change in the retail banking sector powered by disruptive technologies is increasing and shows no sign of slowing. AI is definitely playing a key role in the digital transformation happening in the banking sector. Just like there is no perfect world and no perfect plan, AI in banking has also not attained the state of perfection. It is, however, on the right track where it will evolve and there will be no turning back. Soon Artificial Intelligence will no longer be artificial but naturally human in terms of thoughts and approach and it will take the retail banking functions to the next level in terms of customer experience and overall efficiency.
---
Dr. Sethuraman Janardhanan is the Practice Head & Client Partner —  Big Data Analytics at Happiest Minds Technologies, managing strategic accounts in big data analytics space in North America. Janardhanan holds a Ph.D. in Systems from Indian Institute of Management, Kolkata focusing on Artificial Intelligence and Neural Networks. He is a regular speaker on Analytics and Strategy.