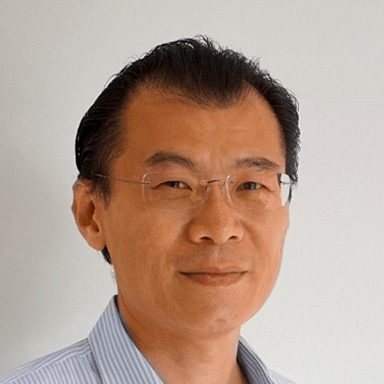 Individuality is highly valued in today's fashion world, with fashion enthusiasts constantly trying to stay one step ahead before the next latest and greatest trend takes hold. For many, footwear is the perfect canvas to showcase individual style, and make a personal statement in everyday life.
Years ago, shoe brands recognized that the market could meet consumers' desire for this high level of personalization and uniqueness, and launched online programs that enabled online shoppers to design their perfect shoe. This level of customization is a process that people appreciate because it gives them the opportunity to create a pair of shoes exactly the way they want them.
According to a report from TechNavio, shoe customization is among the top trends driving the footwear market today. And of all shoe purchases that are made online, 25% are customized in some way, amounting to a $2 billion market for customized shoes. A big benefit to shoe retailers is that these online customization services provide a direct-to-consumer sale, thus resulting in higher margins and profits for the brand. This is immensely valuable to the retailer because they do not have to share profits with a middleman, but most importantly it increases the chances of consumers coming back to its site directly for future purchases.
Customization is certainly considered a perk when it comes to fashion. However, today the design process has become somewhat overwhelming as there are countless ways to customize shoe designs, and new products are constantly launching. Just as technology made custom shoes possible, we need to now leverage technologies like artificial intelligence to help make the design process more efficient. Identifying and creating the "perfect" product shouldn't be as difficult as finding a needle in a haystack, and the successful brands should know they need to keep customization as more of a benefit than a hassle so that it doesn't accidentally turn frustrated customers away.
One challenge that consumers are facing is that the journey to design the perfect shoe often stems from inspiration they see on the street, Pinterest, Instagram, etc., but so many people don't know where to start when presented with a blank shoe canvas. By integrating artificial intelligence, shoe shoppers don't need to sort through the incalculable combinations available to them. Instead, technology can help them, providing timely inspiration or a starting place based on personal insights.
For example, customers' tastes tend to remain somewhat consistent, so if they've purchased primarily gray products in the past, they may be more than likely to incorporate gray into the next pair of shoes they purchase. Artificial intelligence can enable these shopping solutions to present gray in interesting shoe designs that perhaps the customer hadn't imagined.
Another example for artificial intelligence is it can help users pick a base style, which is typically the first step in the design process. Many companies that offer personalized shoe design platforms also provide an extensive catalog of styles to choose from, whether it be a walking or a running shoe or an everyday sneaker. Typically the consumer has the ability to sort through the different shoe options to narrow down the type that match their style, but that can certainly be a time intensive process. With artificial intelligence, the system could pre-populate a short list of shoes that best match the consumer's preferences based on past purchases and intent data. Using this as a starting point alleviates the need for customers to search through pages of different styles, while also creating a more personal, authentic shopping experience.
Colors and patterns are also another design element that may seem like the simplest choice to most, but with so many combinations it can actually become detrimental to purchase completion. This is where customers are seeing setbacks; designing the shoe they're so desperately trying to emulate isn't as fast to create as they thought it would be.
While it's certainly better to have more options than not enough, unlimited possibilities can put pressure on consumers that lead to attrition. If online shoppers are so willing to abandon their shopping carts after the first step in a checkout process, a stressful design process could potentially trigger a similar experience.
The ability to customize shoes is surely something many customers have grown to know and love. But brands, and not only those in the footwear business, need to understand that simplifying this process will keep customers coming back time and time again. It's in every retailer's best interest to leverage technologies that make their products more discoverable, and in this case, more tailored. In the end, the happier the customer is, the more likely they are to complete the process and convert their dream design into a real purchase, to the benefit of a brand's bottom line.
---
Oliver Tan is the CEO and Co-Founder of artificial intelligence company ViSenze. As an ardent advocate of innovation, Tan drives the vision and strategy for ViSenze. Prior to this role, he spent five years at Quann, an award-winning cybersecurity startup, where he led all aspects of its corporate, business development and group ops management across three countries. Earlier in his career, Tan held various key roles in digital media, OTT, advertising operations, venture capital and corporate development.