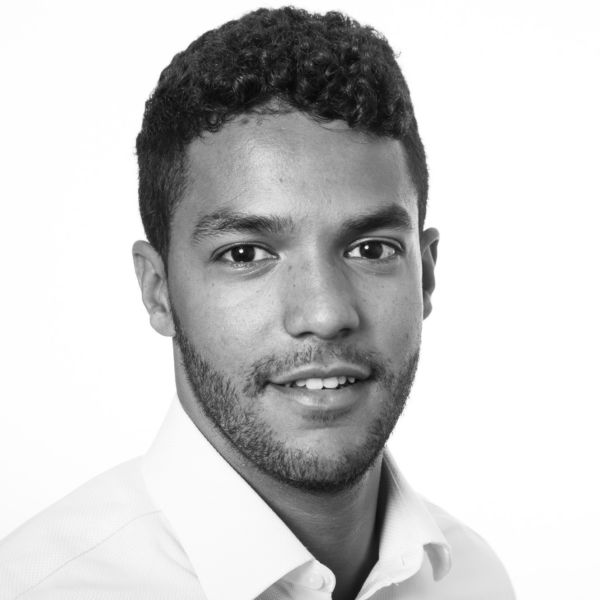 The holiday shopping season seems to get bigger every year. The introduction of ecommerce has allowed consumers to shop the big sales from the comfort of their own home, avoiding the crowds and offering increased convenience and variety. As a result, online sales have grown consistently during the holidays. In 2019, Black Friday online sales totaled $5.4 billion, up more than 22% from the year before, and Cyber Monday sales increased $1.5 billion from 2018, totaling $9.4 billion. With so much revenue at stake, the holidays are a critical time for retailers.
Now, amid the COVID-19 pandemic, online sales are likely to soar as consumers continue to be wary of crowded department stores and malls. Web performance will be more critical than ever before to retailers' success, so they need to start preparing now to ensure they are ready for the onslaught of web traffic during big cyber holiday sales like Black Friday and Cyber Monday.
The Cost of Poor Website Performance
In recent years, as online traffic has increased during the holidays, website outages have become quite common. In 2018, J.Crew experienced a lengthy website outage due to high traffic during its Black Friday sale that prevented shoppers from adding items to their cart. Angry shoppers turned to Twitter to air their grievances, ask the retailer for help, and even let them know they would be taking their money elsewhere.
In 2017, a credit card system malfunction at Macy's hindered both online and in-store shopping, impacting the company's holiday revenue during an already difficult financial time. Just last year, a surge in traffic caused Costco's website to crash during Thanksgiving, costing the company an estimated $11 million in losses.
Research from Digi found that the average cost of outages like these can total more than $700,000 per incident for retailers, but at a period of higher-than-usual traffic like the holidays, the cost is likely even greater and more devastating. During peak shopping times over the holidays in 2019, consumers spent more than $11 million per minute, according to data from Adobe Analytics; as such, even one minute of downtime could result in a substantial amount of lost revenue. And with high competition to shop the sales before they sell out, consumers are likely to jump to the next sale if they're experiencing poor performance, so it's not just revenue at risk, but also customer retention.
Mitigate Performance Issues with Caching
There are many options available for retailers to improve performance and ensure their website is prepared for the busy holiday season. Whatever option retailers choose, the trick is to start early to make sure everything is running smoothly by the holidays.
One option that can enhance performance and even give retailers increased control over their website is caching technology. Caching enables faster page load times and download speeds, reducing bottlenecks on servers and any risk of slowdowns or outages. It is extremely scalable and can accommodate the kind of large and sudden traffic surges retailers might see during Black Friday or Cyber Monday.
Another option for retailers is to utilize a content delivery network (CDN). CDNs give retailers further control over content, increased flexibility and improved web performance. There are many options available on the market for CDNs, from more standardized solutions like Amazon's CloudFront or Microsoft's Azure CDN, or for a more customized option, such as Varnish Software's DIY CDN solutions, retailers can build their own CDN.
The decision between a packaged or custom solution depends on retailers' unique needs and how quickly they need to deploy the solution. Typically, packaged CDNs can be deployed more quickly, but are limited to what is offered by the CDN provider, whereas custom CDNs require more time and upfront investment but can offer more flexibility and cost savings in the long run.
Both of these solutions result in reduced slowdowns, smoother performance and more positive online experiences for holiday shoppers. Customers will come away from their shopping experience happier, and retailers can have peace of mind knowing their website will run smoothly even in the event of a larger-than-expected surge.
Black Friday's New Normal
At least for this year, the days are likely gone of customers waiting in long lines and crowding into stores to shop the holiday sales. With new social distancing requirements, Black Friday as usual may not be allowed, or safe, for retail customers or employees. When news of the pandemic first began to circulate in January, it was hard to imagine we would still be in this situation months later. Now, COVID-19 has shown us that we need to be prepared for anything, especially the unexpected, which can be a difficult task. We don't know what is to come, but adopting caching technology or a CDN solution will ensure that at least retailers' websites are prepared for the unexpected this holiday season.
Holiday shopping isn't cancelled. For retailers, it just might take a bit more preparation than usual. By taking these steps, retailers can offer the excitement and joy of the holiday season, while keeping customers safe and socially distant.
---
James Whyte is VP of Sales and General Manager, Varnish Software. He started at Varnish as a territory manager in Scandinavia before moving to the U.S., where he is responsible for developing and managing the company's growth strategy throughout North America, including hiring and new customer acquisition. He recently led the company's expansion into the new Los Angeles office to tap into the mid-market and bring the company's technology closer to its U.S. enterprise customers, to better help them scale to match consumer demand peaks and protect their critical infrastructure