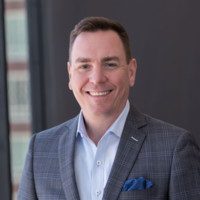 Although marketers have been uber-focused on planning, achieving success during the retail holiday season is going to look very different this year. Unlike just about any other industry, retailers are in the middle of an (im)perfect storm — with record-low foot traffic and a rush to move all inventory and shopping experiences online, all while, in many cases, having to work around massive cuts to marketing budgets. Retailers are moving fast to ensure that each and every digital avenue to the customer is optimized. And now more than ever, email reigns supreme. The trouble is, email traffic has never been higher, and competition among brands for attention at the inbox has never been fiercer.
Consider that by late March, one in 15 emails contained a COVID-19 message. While marketers reported increased open rates, trending data showed upwards of a 23% increase in complaints and unsubscribes. This significant jump in emails sent, with subsequent — and understandable — consumer email fatigue, will haunt many retailers during the holidays, unless they take steps to ensure that email engagement remains high.
As the competition heats up, it's going to be harder for marketers to reach buyers through the inbox, especially if consumer spending slows at the end of the year. Here's how to prepare now to make the most of this holiday season:
Know your Sender Score. All of the major mailbox providers (MBPs) consider the principle of sender reputation. Each has its own way of calculating it, but common elements include complaints; data quality; spam traps; sending infrastructure; authentication; subscriber engagement; content; hyperlinks; blocklists; and, in some instances, third-party mailing activity featuring the sender's brand.
MBPs typically use this data as the first level of their filtering process. When inbound mail is received, the reputation of its sending IP address and/or domain determines whether it is accepted, placed in spam/junk or rejected.
It is essential for senders to have an understanding of how MBPs see them. There are a range of tools for this, and SenderScore is a good starting point, but senders should leverage multiple data points to build up a complete picture. These include Microsoft's SNDS (Smart Network Data Services) solution and Gmail Postmaster.
Also, sign up for all available feedback loops. Monitor blocklists to ensure you're not on them. Look outside of just your immediate email environment — for example, social monitoring tools can provide useful clues about subscriber sentiment.
Using all of these data points will provide an accurate composite of how MBPs are viewing your email program and put you in a position to remedy any aspects where performance is falling short, which in turn will maximize MBP acceptance and increase inbox placement.
Clean your email contact lists. In today's environment, list hygiene is critical. This includes getting rid of duplicates, honoring customer requests to receive fewer emails (or none at all), and the frequency of your messages. It goes without saying purchased lists should not be part of any marketing campaign. Armed with a clean list, confirm the customer's consent to receive messages. You can make it easy to subscribe on your web site with a simple form that only asks for their name, email address and a box to check opt-in. This way, you have added assurance you're not in violation of email compliance requirements such as GDPR or the California Consumer Privacy Act (CCPA).
Calculate your inbox placement rate. This rate provides a more accurate view of email delivery than the common "delivered rate" reported by your email service provider. To calculate your true inbox placement rate, use this formula:
Inbox Placement Rate: ((Total Sent – Bounces) – Spam)/Total Sent
Knowing your inbox placement rate gives you a high level overview of the health of your email marketing program, and it can also signal if you need to make a course correction before the holidays.
Create an online welcome program.This program allows a retailer to make a first impression online similar to one a customer would receive in-person from an associate. Retailers can do this by creating an eye-catching, automated welcome message. That message should include what the customer can expect by joining the mailing list, tips on how to get the most from their online experience, who to contact for support, and how to stop receiving emails in the future. To avoid sounding like a bot, retailers should write several messages aligning with the customer's actions.
Balance email frequency. As many retailers learned earlier this year, less is more when it comes to keeping customers from opting out of your emails. Use customer data to guide the frequency of your messages and create personalized email experiences that get results. With that in mind, don't forget that any significant change in email volume or frequency should be done gradually so as not to surprise mailbox providers with an unexpected amount of email from your IP or domain.
Stress test the e-Commerce experience. Imagine the most extreme e-Commerce scenarios and test them out in advance of the holiday rush. Areas to keep a close eye on are the speed of your web site on desktops and mobile devices and the overall shopping experience. That includes searching, engaging customer service, buying and returning goods. This way, you'll work out any kinks in the supply chain in advance of your big holiday campaigns.
Hire and train seasonal staff earlier. Invest in training employees to be masters of the digital experience. Addressing these issues now will decrease learning curves and avoid last minute issues.
Typically, planning for holiday campaigns starts in the summer and kicks into high gear right after Labor Day. This year is different. With remote staff, potential supply chain issues and many retailers just getting up to speed on digital technologies, it's going to be critical to get things in place right now. Follow the steps above to ensure you don't encounter any hiccups along the way.
---
As Chief Marketing Officer, Charlie Ungashick brings to Validity extensive marketing and sales expertise and a successful track record driving technology companies to growth. Previously he served as CMO at Applause, PTC (NASDAQ: PTC) and Globoforce, as well as earlier roles in sales, marketing, and product management. His deep experience in tech spans both established enterprise software and emerging SaaS-based companies, including participation in two successful IPOs.