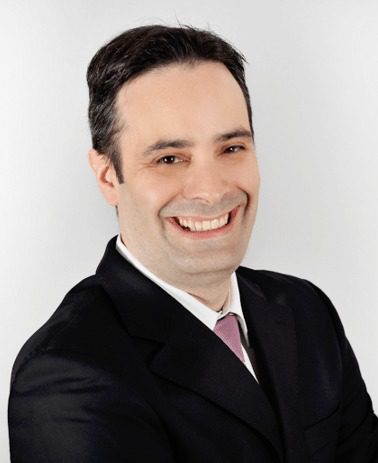 If you are one of the 85% of merchants still working on your EMV acceptance plans, you may be considering accepting contactless and mobile payments as part of your migration. In fact, it looks like many retailers are going the contactless acceptance route. Javelin recently did a study, projecting that one-third of U.S. establishments will accept contactless payments by 2019. Should you be part of this group?
When making this decision, some good news is that most EMV terminals shipped today are capable of accepting contactless and mobile payments, so extra hardware isn't necessary to implement contactless acceptance. And there are significant benefits for a retailer that enables contactless acceptance for both contactless chip cards and NFC-enabled mobile wallets:
• More options for customers: With so many payment options out there today, offering more ways to pay helps you to meet the preferences of your customers.
• Faster checkouts: Some have said that the added security of EMV creates longer checkout times. Contactless transactions are secure, and they're also known for fast transaction speeds — as much as 40% faster than contact EMV and magnetic stripe cards or cash.
• Future-proofing: Your investment in contactless will pay off sooner than later, according to Javelin's study, which says that in the next wave of U.S. chip card issuance there will be more dual interface cards to streamline the payment experience. And according to the NFC Forum, the number of NFC handsets in the market is expected to reach two billion by the end of 2016. With the increase in contactless options, more consumers say they want to use them — 36% of consumers say they are likely to use a mobile wallet in the next 12 months.
Contactless is the future for the U.S. payments market, based on the experiences of other countries that have seen a significant ramp-up in contactless payments after implementing contact EMV. Take Australia, Canada and the UK, for example.
Australia
There was a large focus on EMV contactless card and NFC mobile payments right from the beginning of Australia's rollout of EMV. In just a few short years, Australia has become a leading country in terms of penetration of contactless payments and the number of taps per month. According to a May 2015 report, two thirds of Australians are now aware they have a contactless payment card, and 53% have made a contactless transaction.
There are two aspects that make Australia's contactless market such a success. One, the payments brands, card-issuing banks and retailers are encouraging it and implementing it together at the same time, and two, consumers simply like it and want to use it.
Canada
Canada also rolled out EMV contact and contactless concurrently, and has since seen significant uptake in contactless transactions. Technology Strategies International Inc. estimates that the number of contactless payments transactions has increased by almost 150% over the past year. 75% of major Canadian retailers are now accepting contactless payments, and 10% of the domestic transactions are contactless (and this is rising at the rate of 1% every month).
The UK
In June 2015, The UK Cards Association shared a study that revealed a surge in contactless payments in 2014. Total spending increased last year to £2.32 billion, spread across 319 million transactions. Retailers are quickly learning that offering consumers more ways to pay means there are more opportunities for them get paid. The number of contactless card payments made in the UK is expected to rise by 66% in the next 10 years, from 11.5 billion in 2014 to 19.2 million by 2024.
Getting Started with Contactless
It's clearly beneficial to follow in these countries' footsteps and couple your EMV implementation with contactless and mobile. Here's what we recommend for retailers interested in getting into contactless payments:
• Decide How Contactless Fits Into Your Business. If you've already implemented contact EMV, talk to a consultant and do some research to see what's needed to implement contactless. Haven't implemented contact yet? Consider whether you should implement contact first and enable contactless later, or if you should enable them together.
• Build Your Project Roadmap. The roadmap will define all of your business and technical requirements, and help facilitate and move your project forward. This will help to ensure you get your development, testing and certification done in a timely way, taking into consideration how large or small your business is, and what kind of system integration you have.
• Choose The Right Terminal. Make sure that when you purchase a new terminal to meet EMV specifications, it also has contactless capability built in. If you've already purchased chip-capable terminals, you can likely accept contactless and mobile with the right software.
• Pick The Right Implementation Partner. Choosing a qualified consultancy can help reduce complexities, time and resources associated with all phases of your implementation.
• Educate Your Cashiers And Your Customers. After enablement, ensure that your cashiers are prepared to help your customers with the new way to pay, and that customers know what kinds of payment you accept, whether contact, contactless, mobile or any combination.
In the end, you only need to accept contact EMV — not contactless — to protect yourself from fraud liability under the new rules put in place in October 2015. So in the short term, it may make sense to enable contact EMV first if you haven't already. But keep in mind the benefits of contactless, and work it into your roadmap to future-proof your EMV investment and keep up with market trends.
---
Xavier Giandominici is Vice President – Americas and Financial Services at FIME. FIME is an independent consulting and integration testing solutions provider for smart devices and secure chip-based applications. FIME recently opened a new office in San Jose, Calif. to accommodate the growing demand for contactless cards and mobile payments that is already making an impact in the U.S. FIME America is working with key stakeholders to support U.S. adoption of EMV chip payments technology.