The holiday season is right upon us; as soon as Halloween passes, the floodgates open and customers are met with an ever-increasing number of holiday-centric marketing campaigns that look to capture the festive mood — and the consumers.
For e-Commerce retailers, the festive season is an opportunity to increase traffic, improve their conversion rate and benefit from the ensuing sales frenzy.
The 2018 holiday period was one of the best in recent years, with a dominant rise in holiday retail spending. E-Commerce spending alone increased by 16.7% from the previous year and reached an astounding $123.90 billion.
As the 2019 holiday period approaches, e-Commerce marketers yet again face an important decision: how to increase their sales this time?
Nostalgia — The Perfect Ingredient For Holiday Season Marketing
A lot of people associate the holiday season with fond memories. While each person has a unique story to tell, one thing remains similar — a wave of memories and thoughts that lead to a sense of happiness and contentment.
As such, studies have shown that nostalgic content brings about strong psychological responses. For instance, such elements help alleviate the stress and anxiety that has become a common feature of our daily lives.
This is why people eagerly participate in 'Throwback Thursday' and 'Friday Flashback' trends or aggressively engage with 'only 90s kids will remember' posts — in short, they evoke strong, bittersweet emotions.
With the average holiday shopper buying 16 gifts in 2018, it's clear that marketers have a chance to exponentially increase their sales during this season; this is where nostalgic marketing comes in.
Brands now recognize nostalgia as the ultimate emotion to leverage in their holiday marketing campaigns. What better way to capture the merry, joyful mood of the season than pairing it up with a strong emotional cue?
For instance, remember Home Alone? It was the perfect Christmas movie that still has a large following. So when Google decided to unveil how advanced its voice-based Assistant had become, they re-created some scenes from the Home Alone movie and hired the same actor: Macaulay Culkin.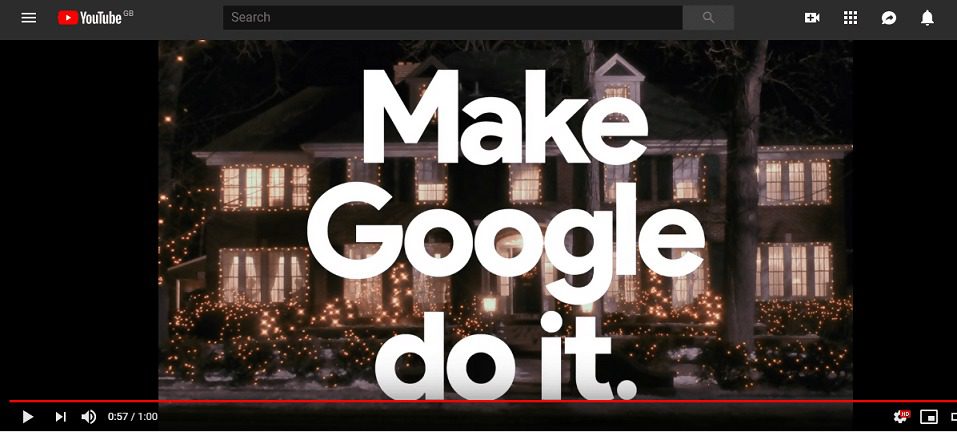 Image Source: YouTube
Needless to say, the advertisement was an instant hit — the nostalgic element of the Home Alone movie coupled with its Christmas relevance meant that the search engine giant was able to convey its message in a memorable way.
Simply put, from old recipes and classic packaging to retro advertisements, nostalgia marketing should be considered an important component of any holiday strategy.
How To Incorporate Nostalgia In Your E-Commerce Marketing Strategy
Adding nostalgia to your marketing campaign isn't as easy as it sounds. The flash-from-the-past aspect has to align with your offering as well as strike a chord with your target audience.
Leverage Old-Fashioned Techniques To Surprise Customers
With the rapid evolution of modern technology, a lot has been left behind; popular examples include CRT monitors and dial-up connections, to name a few.
For companies, this means that their primary mode of communication with consumers is now digital. Emails, social media interactions or text messaging usually does the trick. However, nothing delights consumers more than a flashback in time.
To approach consumers this holiday season, take an old fashioned concept and implement it with your holiday campaign. One great idea can be personalized direct mail — remember how ecstatic we got every time the mailman would come to our house?
It turns out that people are still reading mail; better yet, people are buying off it! Approximately 66% of people purchase a product due to something that is sent their way via direct mail — even better, these have a 79% open-rate — much higher than your average email open rates.
Let's look at an amazing example set forth by a marketing agency in Utah. In an attempt to show gratitude to their consumers in the holiday season, they decided to send out personalized cards via direct mail.
Doing away with generic online cards, the company decided to use this opportunity to increase brand awareness. They included a $20 bill and a QR code that led to a YouTube video where the company staff thanked the customers for their trust and business.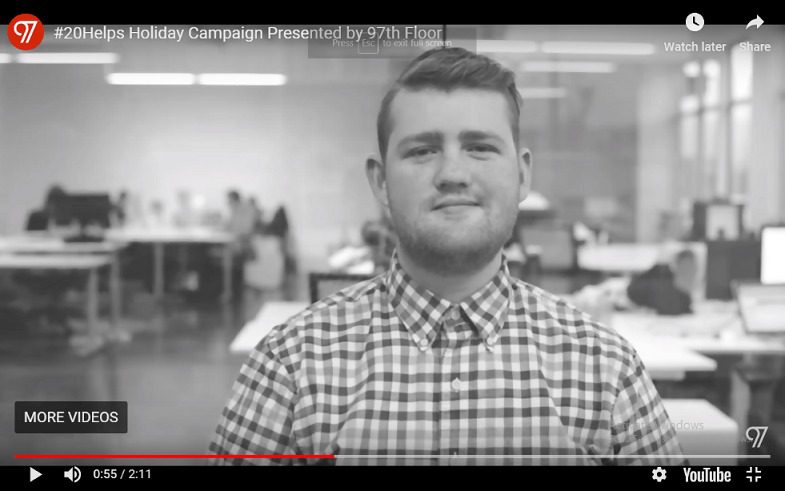 In addition, the company requested clients to use the cash to do a charitable act to help society and then share the pictures or videos via a hashtag '#20helps' on Twitter.
Not only did this campaign strengthen the ties between the agency and their customers, but the resulting tweets garnered likes, retweets and more followers for them — a definite win-win situation made possible by the clever use of nostalgia.
Stimulate Interest By Providing A Rare Product
When talking about nostalgia marketing, it is a good idea to take what's old and give it a modern twist through product packaging, limited edition availability of a discontinued product, etc.
I'm sure you've come across the Nokia 3310 memes on social media. Well, the company took notice when we were reminiscing about the times when Snake 2D was the pinnacle of gaming technology.
In a classic nostalgia-centric marketing move, they announced a modern version of their classic product that eventually sold 126 million units, as opposed to the projected 20 million. For some additional perspective, consider that the first iPhone sold only 35 million units.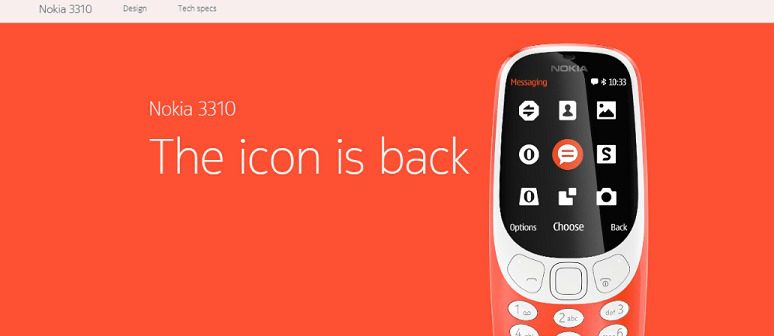 Image Source: Nokia
But you don't need to go as big as Nokia; e-Commerce marketers can promote exclusive deals on rare products that provide nostalgic value to their consumers.
Combine The Past With Innovation
When combined with innovation, the impact of nostalgia can increase many-fold.
There is a simple explanation for this: by modernizing previously outdated products, you allow consumers to associate with the brand as well as use the products in everyday life.
Take Pokémon Go for instance. By placing Pokémon characters in modern context — thanks to real-time augmented reality — customers were able to experience the game in an entirely new and exciting way.
The result was a successful app launch that captured the entire world's attention for months and the revival of interest in a nostalgic cartoon series.
In other words, marketers can also take on events from the past and combine them with technology to deliver a message that is rooted in your childhood, but is just as practical today.
With the average person exposed to approximately 4,000 to 10,000 advertisements a day, it is natural that consumers are becoming numb to brands and marketing messages.
Nostalgia can help you overcome this numbness; by extracting your childhood experiences and presenting them in a new light, brands are able to evoke the same triggers that you felt as a kid.
Hence, e-Commerce businesses have a chance to increase their sales and brand awareness this holiday season with the help of such marketing tactics.
---
Anita Sambol is a content strategist and graphic designer at Point Visible, a marketing agency providing custom blogger outreach services. She has years of experience in designing graphics for web and running social media and content marketing campaigns. She loves cooking and football.