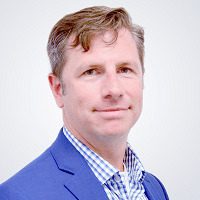 It is hard to imagine a worse time for brick-and-mortar retail. Already challenged with diversifying against an e-Commerce alternative, stores have now lost their one remaining hook as shoppers are unable or unwilling to venture in. For many consumers, this desire may be slow to return as they remain fearful of exposure to the COVID-19 virus.
Certainly, retail performance has ticked up in recent months as economies reopened, but this comes off a low base and reflects a significant amount of online activity. What are local stores doing to stay viable? The answers were there pre-pandemic and are now on a rapid acceleration curve.
The central theme in the response is a further embracing of a hybrid commercial model. Stores begin by slimming down on-premise inventories to account for lower traffic. In its place, the retailer utilizes an online platform for placing orders, and offers the customer a chance to see, touch, or try the product in limited scheduled appointments. This approach works particularly well for retailers that had previously made the investment in underlying e-Commerce and distribution platforms prior to the pandemic.
While national chains would seem to fit this description best, smaller store footprints with lower real estate costs increasingly fit the bill. Regardless, the timing of this transition is spelling disaster for those that waited, and success for early adopters. The laggards are those we now read about in the headlines as entering bankruptcy, with large department stores often mentioned.
And yet, cost management is only a part of the story here. Fundamental to the lean-and-mean concept is a further and necessary shift toward retail locations as marketing platforms rather than sales vehicles. In other words, the concept of destination or experiential retail.
Large footprints with lots of inventory on hand to turn are proving to be the dinosaurs facing threat of extinction brought on by a catastrophic slowdown and a shopper who would just as soon browse and buy from home. To survive, retail is being forced to think of itself as destinations to learn and interact, with fulfillment coming in the form of a pickup purchase or home delivery. Though easy to describe and difficult to carry out, this is the future for brick-and-mortar. It is also where technology comes into play.
Beyond the backend systems for online retail and distribution, there is a tremendous amount of technology investment and deployment at the point of interaction (rather than what we might have called the point of sale). This includes both one-way and interactive digital signage for informing and engaging shoppers, along with light, sound, and other environmental effects — the purview of the audiovisual professional.
According to the Audiovisual and Integrated Experience Association (AVIXA®), a trade association and professional society representing the professional AV industry, retailers spent approximately $22.7 billion on AV products and services globally in 2019. With a global recession in place for 2020, this spending is expected to decline by 14%, but will resume growth in 2021 and beyond, reaching $26.3 billion by 2025. This puts retail on a faster growth trajectory than average among the many markets for pro AV spending.
Chief among the areas of investment is digital signage and displays. Despite the declines in retail spending in 2020, this market remains the single largest purchaser of displays. AVIXA estimates show $5.9 billion worth of displays will be purchased globally through the pro AV channel by retailers this year. As recovery takes place this grows to $7.3 billion in 2021.
A display's primary usage in a store is to further enhance the showroom experience for shoppers looking to solve the fundamental goal of the purchase journey in stores — locating the right product for their needs. Past AVIXA research among shoppers revealed that overall satisfaction with the retail experience is most correlated with solving this primary objective. Simple and common sense but also powerful as one plans for technologies' role in the store. Aligning technology integration with support of this objective, rather than potentially standing in the way of it, is crucial to success. In short, success in retail depends more on the effective usage of technology in-store.
Examples of this alignment had become more and more prevalent before retail lockdowns and will continue to do so in the future. In simplest form, displays are increasingly being used as wayfinding devices in the larger retail environments like malls or department stores. And now, digital signage appears in the product displays themselves and are network enabled to receive up-to-date pricing and product info.
Other examples include interactive displays to allow a shopper to browse available inventory or virtually try on a product. This then also serves as a data capture mechanism for determining interest levels, orders and demographics for marketing purposes. As a result, retail locations are empowered in ways previously unheard of.
Displays are just one part of the picture, though they are the easiest to recall given their literal 'in-your-face' presence and higher price points for the top-end products. Other ambient technologies are in the mix as well, such as lighting solutions and audio for enveloping the shopper in on-brand music or sound selections. A whole new area of research has emerged about the usage of audio to create specific emotional and personal experiences to convey specific branded experiences. And new beamforming audio technologies allow for these audio experiences to be even more targeted in stores, creating personalization even down to the specific point of interaction mentioned before.
Looking forward, these examples suggest that the long-range death of the storefront continues to be exaggerated. For sure, the near term remains fraught with challenge as stores face diminished foot traffic because of the pandemic and its lingering effects. But stores remain in phoenix mode, poised to evolve and adapt as they emerge from the ashes stronger than before. And perhaps even more now than in the future, technology will play a crucial role in this adaptation.
---
Sean Wargo is Senior Director of Market Intelligence for Avixa. Throughout his over 20 years in the technology research sector, Wargo has made a career of maximizing research in a variety of roles, including leading a primary research business, centralizing a business intelligence practice, building an industry analysis department, performing advanced statistical analysis and speaking/ writing about research findings. Wargo previously served as VP of Research for BDS Marketing, Inc., President of his own research consultancy, and Director of Industry Analysis at the Consumer Technology Association (CTA).