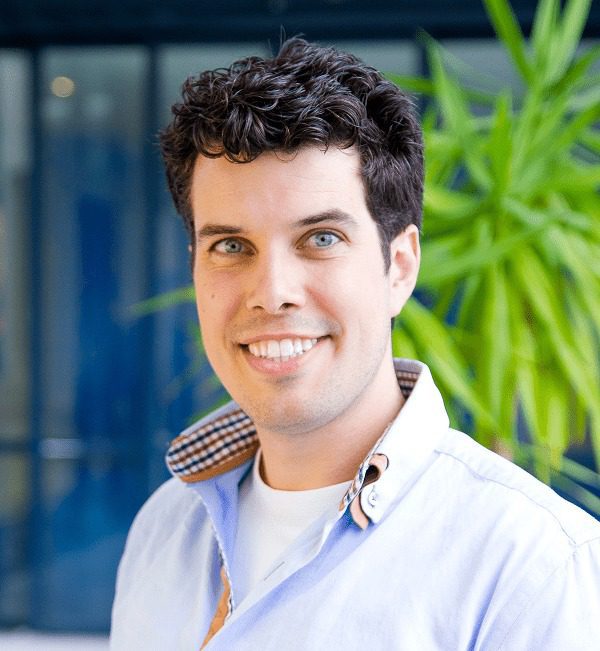 Mobile devices are unquestionably one of the most important customer touch points for a commercial organization. As these devices have become an integral part of our lives, they also serve as a central channel for companies to leverage customer engagement, offer services and facilitate payments.
In the last few years there has been unprecedented growth in the mobile space, with a specific focus on mobile payments. However, while mobile payments are experiencing growth, the market is still far from mass adoption. According to research firm eMarketer, in 2016, 38.4 million Americans 14 and over used mobile phones to pay at checkout at least once in the preceding six months. Surprisingly, this number represents just 19.4% of U.S. smartphone users. Similarly, a recent study by consulting firm First Annapolis found that only 5% of consumers were using a mobile payments wallet at least once a week. So, what are key factors behind slower than expected mobile adoption rates in the U.S.?
1. Customers are not used to contactless card transactions
In many countries outside of the U.S. contactless cards are widely adopted. Instead of the "dip and wait" there is a "tap and go" process that allows customers to perform a contactless transaction. In general, there are no PIN codes or signatures required for low-value transactions. This leads to a quick and convenient user experience at the checkout.
Mobile payments provide a very similar experience to contactless transactions. Therefore, if people are used to contactless transactions and know where to hold their card at the checkout counter, the switch to mobile is very straightforward. However, in the U.S., the market share for contactless cards is currently very limited, and most cardholders that do have a contactless card are not even aware of the capability. A 2016 Federal Reserve study highlights that 80% of respondents find that it's easier to pay with cash or a contact credit/debit card. Consumer loyalty to traditional payment methods was cited as the most common reason for not adopting mobile payments.
2. The acceptance infrastructure is not yet there
A contactless transaction can only be executed if the POS terminal supports a contactless interface. So, if the terminal doesn't support NFC, there is no way one can conduct a contactless card or a mobile payment transaction. Not surprisingly, many terminals in the U.S. are currently still lacking the support of this NFC capability; but luckily, we are seeing an uptake in contactless acceptance partially due to EMV migration. If a merchant is replacing the POS terminals to become EMV compliant, they should include an NFC capability as well, but it doesn't mean they are doing so. That being said, there is still a long way to go to see mobile payments fully accepted in the U.S.
3. Lack of consistency at checkout
People make a lot of card transactions, sometimes multiple times per day. We get so used to it that we don't think much about it. The "mindlessness" of the ease of use of the card is great; we all want a simple and straightforward interaction with the terminal. However, in recent years, merchants have added more and more functionality to the POS terminals, and the actions required by the consumer differ significantly per merchant. For example, "Do you want cash back, do you want to make a credit or debit transaction, do you want to enter a loyalty number, do you want to donate a dollar and do you need to sign electronically or on the paper?"
In addition to all those possible options, it is not always clear where to tap the phone and when to tap the phone. Different POS models and manufacturers don't make it easy. Some merchants have the antenna for the POS system behind the screen, some at the top, some on the side, and some don't support contactless at all. Because of this, it is hard to predict how to make a contactless transaction, and people don't want to hold up the line of consumers while struggling with their phone.
4. Perceived security
Security is always a hot topic when discussing mobile payments and mobile payment applications. A 2016 Federal Reserve study shows that 67% of respondents are concerned about security of mobile payments, making this the second-most cited factor after use. While this is a valid concern, it's interesting to note that no one is talking about the security of plastic cards anymore. While security is an important topic, and the industry should not take it lightly, it shouldn't be of any day-to-day concern for consumers. The issuers, payment schemes and wallet providers need to create a solution that balances usability vs. security. As long as those three entities have agreed that a solution is secure enough, the consumer should trust that security is taken care of. And in the event something goes wrong, the consumer should not be liable for any damages.
Where Will Payments Be In Five To 10 Years?
In today's world, we see that our e-Commerce (or digital commerce) platforms become more relevant. In retail we don't identify ourselves, we simply check out with a payment identity. We see more and more solutions where we check in with a form of identity, and make sure we have a payment method associated with that identity.
For example, look at Uber. Our identity is associated with the app, because of a user name and password. And the payment process is almost nonexistent from a user perspective. Online retailer profiles are also based on the same logic, where you have an account, and linked to that account is a payment card. As long as you can prove you are the owner of that account, you can make a transaction.
The Amazon Go concept (the physical convenience store without a checkout) also demonstrates how this concept allows you to identify yourself at the moment you walk in the store with a QR code versus a physical form of payment or identity. From there, the store knows who you are, and charges you accordingly. This identification step can actually be anything, and doesn't have to be linked to a payment card. For example, a vendor could use QR, NFC, geotagging, WiFi-signatures, user name/passwords and other methods to identify its customers. The added benefit of identification will allow merchants to customize the offers and deals for the consumer — while he/she is still at the store — and not when he/she has already checked out.
The role of mobile will soon become a person's identifier. Whether you use NFC, Bluetooth, QR or any other bearer technology, the mobile device will allow you to easily share this identity. This is not necessarily your name and SSN, but more an identity relevant in that particular ecosystem (either merchant-specific or payment provider-specific).
Additionally, mobile payments present the possibility for authentication. This can be done using biometrics or a form of secret code that only the original owner should know. The bottom line is that mobile payments are not going away. In the next few years we may see differences in how we transact, but we will keep our mobile device as the payment initiator.
---
Bart van Hoek is Principal Advisor for UL. He has worked for a variety of companies within the mobile payments industry, including SoftCard, a joint venture of AT&T, Verizon and T-Mobile that was acquired by Google, where he received several patents for his work. Today, van Hoek serves as Lead Principal Advisor, leading the UL Transaction Security Advisory and Educational Services (one of four departments), in the Bay Area. Van Hoek supports clients with designing specifications, vendor selection, and test development, and helps and trains them to understand the payment industry.