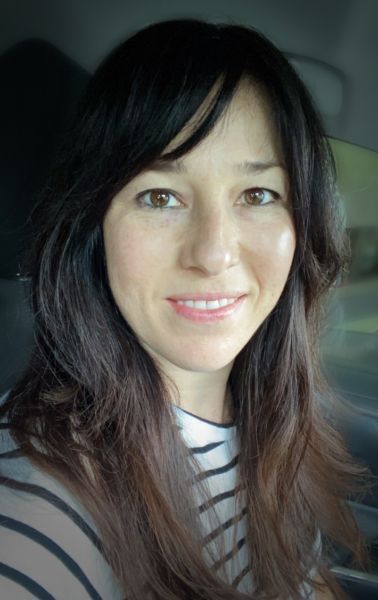 Retailers have spent years creating the ultimate sensory experience inside their stores. From music to scents to displays to sampling, they recognize that the five senses play a big role in purchasing behavior, especially when it comes to the all-important impulse buy.
Depending on the product, impulse buying represents between 40% and 80% of all purchases, according to various studies. How much of that happens in-store versus online is hard to say. A 2016 survey found that nearly 80% of impulse buys happen in-store. There's little doubt that online impulse buys have increased since then, in parallel with the growth of ecommerce.
Online shopping has accelerated this year because of COVID-19-triggered lockdowns, and this sudden growth may become permanent. Retailers also have shuttered thousands of stores. These trends have put a renewed spotlight on impulse buying and how marketers can trigger those spontaneous purchases that drive sales and profits.
The solution lies in retailers and brands upping their personalization game through customer data. The more they know about their customers, the more they can provide additional and recommended products on their digital sites and apps. Personalization also increases the relevance of ads on social platforms, which can spark unplanned purchases that create the same enjoyment as making an impulse buy in person.
More than six out of 10 shopping journeys start online, according to Google Analytics. Consumers use the internet to conduct research, get recommendations from friends, family and influencers and compare prices before making a final decision. However, rational choices are not always made. Case in point: Return rates for online purchases are 15% to 40%, compared with 5% to 10% for in-store purchases.
Despite the lack of sensory cues (other than sight and sound), ecommerce is conducive to impulse buying. There are several reasons, including:
Online stores offer greater product assortment and variety than physical stores;
Online shopping is easy like Sunday morning. Consumers don't have to think about transportation, parking, and other limitations like store hours; and
Credit cards and virtual payments are like chips in a casino. Some consumers don't feel like they are spending real money.
Retailers that have a high percentage of customers logging in to make purchases seemingly have a lot of data to influence unplanned purchases. But it's no small feat keeping that data current. With in-store and online order histories, they can customize online promotions to grab shoppers' attention. They can also personalize emails based on purchase history to encourage repeat buys, highlight new products or offer coupons.
The shopping apps for Target, Ralphs and Kroger, for example, open directly to previous purchases, making it easy to quickly add them to a cart. Amazon's popular "Frequently Bought Together" feature, which is automated based on browsing and purchasing habits of customers, drives shoppers to add more items to their order.
While consumers always love a bargain, discounts appear to be driving impulse buying in these uncertain economic times. While a parent may not have laundry detergent on their weekly grocery shopping list, a sale may encourage stocking up on everyday items. A consumer survey commissioned by Slickdeals in April, a crowdsourced shopping platform, found that more than half of Americans polled credit impulse buying with saving them money in the long run.
Grocers and big box retailers are under more pressure to spur online impulse buying because foot traffic has slowed down during the pandemic. Since the public health crisis started in March, 46% of respondents in the Slickdeals poll said they have ordered online groceries for the first time. Curbside pickup also has become more popular.
To drive impulse buys, retailers and brands will have to know not only what their customers are buying in their physical and online stores but also what they are doing elsewhere on the web. For example, if you know your customer likes M&Ms on Facebook, and is researching recipes that include M&Ms, and has been a past purchaser of M&Ms at your physical store, then you can "push" the candy at checkout.
The point-of-sale remains a big opportunity for impulse buys. One popular pet supply store, for example, shows a handful of usually discounted items like treats or single cans of food that can be easily added to an online cart at checkout. The items may only increase the basket size by a few bucks, but the spontaneous purchases add up for the retailer.
The bigger challenge is how to conquer the unknown customer, the one who doesn't log in to your app or website. The solution all starts with data. Brands can use their current customer data to create ideal customer targeting groups and rely on second-party data to find new lookalike buyers outside of their current customer base. They can use the data they have on current customers — buying habits, browsing and product research behavior, brand interaction — to optimize the online shopping experience by showing unknown shoppers relevant content.
In addition to using current customers to find potential new lookalike customers, brands can also use basket analysis during the online shopping experience to offer relevant products on the fly. Once a customer has begun navigating the retailer's site, researching products, and started filling their cart, retailers can use real-time analysis to deduce if the customer might be shopping for a specific reason — perhaps a home project or back-to-school — and recommend products that fall in line.
Social commerce plays a vital role in impulse buys because marketers can customize their messages and meet customers at the right time. The collaborative and community aspects also help create an environment that can promote buying behavior. It's similar to the checkout line in big-box retailers, a carefully crafted environment designed to stimulate purchasing by delighting the senses or taking advantage of diminishing consumer willpower. Who hasn't struck up a conversation with a fellow customer waiting to check out at Sephora and snagged a few extra lip balms and face masks?
Targeting consumers on social networking sites works. Research shows that a significant portion of social commerce revenue is attributed to impulse buying.
Academics and marketers have long been fascinated with the phenomenon of impulse buying because of its complex mix of economics and consumer psychology. Pleasure is intrinsic to the purchase. Now marketers have advanced data-driven tools to create those emotional appeals online.
Personalization will help successfully generate offers that are relevant to your target audience's lives. And in these uncertain times who can't use a little pick-me-up?
---
Courtney Kerrigan is Director, Consulting Services, Neustar Marketing Solutions. She leads deployment project teams to deliver strategic and investment insights to clients. Kerrigan has more than 13 years of experience in digital media, programmatic buying and performance KPIs. Prior to Neustar, she led programmatic media buying teams at PHD (of Omnicom) West Coast digital accounts and for Collective Media. She has expertise in the auto, retail, ecommerce, tech, education and travel verticals.