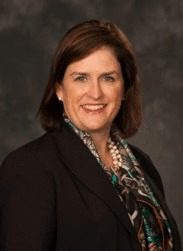 These days the lines are blurred between in-store, digital and social shopping choices. Consumers and retailers alike are struggling to keep up with the rapidly changing options. What's au courant one day can be passé the next. Some retailers are doing a better job than others, and I'm often asked about the best examples I've seen of retail marketers keeping up. These five tips are based on some of my recent observations, and on insights derived from Citi Retail Services' research and decision management groups and from other research organizations. They also incorporate findings from our Shoppers Connection online focus group.
1. Ensure that the online/offline coordination of your value proposition is seamless and delivers on the promise of convenience. Shoppers' mobile engagement continues to increase at a rapid rate, and these consumers demand a seamless experience to draw them into the physical store. Retailers however can only capitalize on the growing trend of buying online and picking up in store by ensuring the experience is smooth from end to end. For example, when a shopper visits a store to pick up a product, it's critical that the store knows her, has her product, and that the checkout/pickup process is quick and easy.
2. Consider providing curated experiences in the store that mimic the online experience. Retailers can impress online shoppers by making personalized product and service suggestions, serving up user reviews, providing information about the provenance of a product (e.g., made in Wisconsin), etc. To recreate that feeling in-store and draw shoppers in, understand what online content is most valuable to the customer and provide this content in the physical store via interactive screens, logical groupings of products, and ways to engage real-time with "super users."
3. Create group shopping or co-shopping experiences. Millennials in particular are known for a desire to share their purchasing experiences and get real-time feedback from trusted advisors. In a recent research report from The Boston Consulting Group (BCG), more than half of Millennials said that they are willing to share their brand preferences on social media, compared with 31% of baby boomers. Retailers should create experiences where shoppers can share their shopping lists in advance, and involve their friends in their shopping experiences real time — for example, sharing their shopping cart and soliciting feedback on accessories. (Think shopping for your prom outfit!)
4. Personalization is key. Today's hyper-connected shoppers expect to receive tailored product and service offers, and initiatives such as targeted marketing based on past purchases have proven effective. Distributing these messages via mobile apps and using unique redemption codes can also allow retailers to track customers' shopping behavior after they receive offers. An example of the power of such marketing can be seen by the fact that 35% of what consumers purchase on Amazon and 75% of what they watch on Netflix come from targeted product recommendations based on previous behavior, according to a McKinsey & Company report.
5. Work hard to build loyalty. Despite their being considered a fickle generation, 69% of Millennials belong to a retail loyalty program and 70% of those are happy with the program, according to Blackhawk Research. Given the discerning nature of Millennials, however, retailers must work harder than ever to gain trust and loyalty. Start by proving you know and understand the customer. Then provide a truly memorable shopping experience and an ongoing personalized relationship with regular meaningful touch points and seamless omnichannel service.
At the end of the day, it is really all about the brand. Price is important, of course, but the differentiation occurs when the customer encounters your retail brand throughout the shopping journey. Service, convenience, value and rewards provide the foundation, and that consistency engenders loyalty.
---
Molly McCombe is Managing Director and Chief Marketing Officer for Citi Retail Services, one of North American's largest and most experienced retail credit solutions providers delivering consumer and commercial credit card products to retailers and their customers. She worked previously for HSBC and McKinsey & Company. McCombe earned an M.B.A. from the J.L. Kellogg Graduate School of Management at Northwestern University and an undergraduate degree in finance from the Questrom School of Business at Boston University.