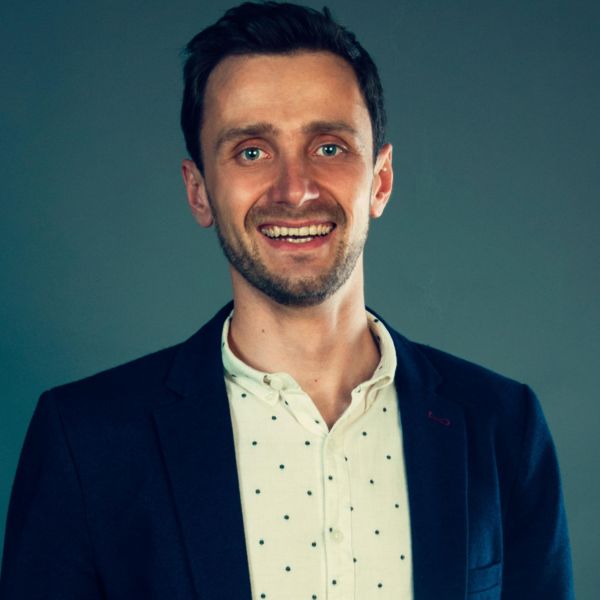 Inventory management starts — and only starts — with a warehouse management system (WMS). As most warehouses have used this technology for years, it stands to reason this technology should be plug-and-play, requiring little thought after the initial investment and set up. Theoretically.
In practice, most out-of-box WMSs are not capable of managing the volume and complexity of workloads required in today's retail environment.
To ensure cost-efficiency, warehouse managers need to continuously assess the state of their warehouse, seeking areas for improvement and optimization. In this article, we'll look at five inventory management techniques that provide immediate ROI for the entire supply chain (and identify one to stop doing immediately).
Set Default Levels Using Demand Prediction
The migration to digital retailing has changed the customer journey, creating a shift to an omnichannel sales approach. Transactions happen immediately, across multiple channels, creating an influx of data. In order to leverage this data and remain competitive, retailers must forgo traditional methods of forecasting and invest in predictive analytics for nuanced insights into future customer behaviors.
A demand prediction tool often includes sales and stock predictions to ensure the right products are available at the right times. The tool also creates visits and revenue predictions, along with customer visits and basket predictions.
Expect The Unexpected
More than just an old saying, 'expect the unexpected' is a good philosophy for retail. It's not the system that is being used — it's the people that introduce unknown elements. Unprotected passwords, late shipments, damaged or lost goods may all lead to negative consequences, such as damaging the company's reputation or decreased profit margins. As warehouse managers know, the only way to plan for the unexpected is to expect the unthinkable.
Thankfully, recent technological advances have paved the way for improvements in these areas and more. Advanced cybersecurity such as blockchain can protect data and combat human security errors. Tracking software along with warehouse robotics can ensure proper delivery and handling of delicate goods.
Invest In Automation
The future of warehouses is automated, minimizing manual processes or reserving human interaction for high-skill or nuanced tasks. According to the Global Cold Chain Alliance, product picking (filling order shipments into bins or containers) is the largest warehouse activity, and the greatest amount of effort is spent traveling between shelves.
Automated storage and retrieval systems (AS/RS) are quickly gaining popularity as warehouses continue to invest in automation to realize greater cost efficiency. Robotics and automated guided vehicles (AGV) can work together to do the picking to transport bins and pallets quickly throughout the warehouse. These investments are especially useful in sectors where long-term products are coupled with items that require quick turnaround times, such as food processing plants. Short-shelf-life items such as baked bread require very delicate handling and extremely fast turnaround times, while longer-life products may be handled with less sensitivity. Robotics are especially useful to ensure proper first-in, first-out (FIFO) turnaround times with different shelf-life stability products.
Use 'Smart Clothing' To Improve Workers' Environments
Warehouse employees encounter many potential safety hazards in day-to-day operations. Environmental factors alongside health issues (injuries, stress, heart failure, stroke) remain very real threats.
Proper training, personal protection equipment (PPE) and diligence may reduce the incidence of workplace injury, but precautions are not enough to fully mitigate the risk of hazardous environments. Managers need real-time data to fully safeguard the warehouse. Embedded technologies are now sewn into work wear or used as standalone devices to enable continuous monitoring of dangerous conditions. These 'smart clothes' or devices alert workers and management when environmental conditions change, or when potentially harmful situations are on the horizon, in real time.
AI/ML For SKU Management
It is no longer enough for retailers and warehouse managers to rely on their WMS for managing products. Smarter systems with advanced learning capabilities, such as artificial intelligence (AI) and machine learning (ML), should be incorporated with SKUs, to enable stockers to quickly search and identify stock on hand from lists, invoices or order forms.
Using AI/ML will enable more accurate stockroom counts, ensuring that the omnichannel sales cycle doesn't disappoint awaiting customers. And as customers continue to request more product variations, such as additional colors and sizes, AI/ML will adjust accordingly to make informed decisions about products. Not only do these system advances give retailers a clearer picture of major profit streams, they allow leaders to make informed product decisions for business growth.
Stop, In The Name Of Retail
Finally, retailers and warehouse leaders must STOP relying on old, outdated systems, with little or no integration. Any manual process — from tracking to counting inventory — allows for human errors and can end up causing a significant dent in the business' bottom line. Even with a current WMS in place, leaders and IT staff need to work with digital retail experts to ensure seamless integration and optimization between systems, across the connected warehouse.
---
Valentyn Kropov is VP of Client Success at SoftServe, specializing in the retail industry. He is a passionate early promoter of new trends and technologies like big data, data science and automation (RPA/SPA). Kropov concentrates on behavioral analytics, machine learning, personalization and other aspects of the retail industry to implement next-generation recommendations, customer experience engines and augmented analytics.