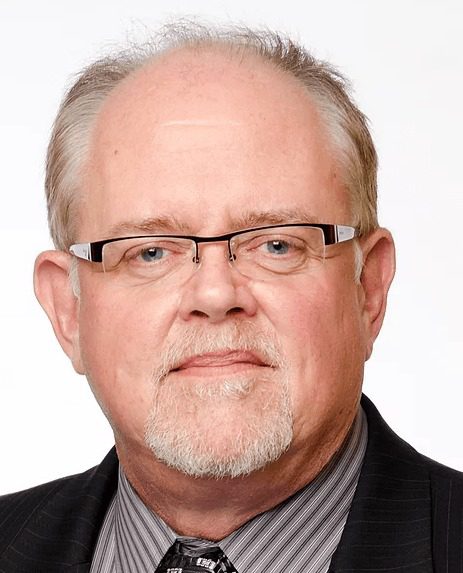 As any experienced fisherman will tell you, the difference between a long day of sitting in a rusty rowboat in the burning sun with the only bites from pesky mosquitoes versus a triumphant return to friends and family with a line full of fish for a convivial barbeque is one simple tool…a fish finder. This relatively simple technology transforms electrical impulses into sound waves in the water, reflecting the location, size and velocity of objects that interrupt them, like say…FISH.
As a manufacturer of goods sold by sales reps or agents into smaller independent retailers, don't you wish you could equip them with a fish finder to pinpoint where they should drop their line? Sure, they still need to use skill and finesse to hook and land the fish, but you've made their selling far more effective if they fish where the fish are.
The Challenge Of Routing A Rep Right (R3)
In a big box chain retail world, the stores are easy to find, but can be difficult to sell in. The inverse is true for independent retail…the right stores are hard to find, but it is where the sale is made. The challenge is making sure that your reps (captive or independent) are routed to the stores where they have the highest probability of opening a new account or expanding an existing one.
The key to R3 is conceptually simple — identify the intersection of where the locus of your target consumers live and the highest concentration of stores that can sell your product are located. Like so many things in life, easier said than done. Other than a list of past consumers from your web site sales, it's unlikely you have a verified robust list of consumers by zip code. You may have a list of retailers from yellow page-like store directories, but it's not always clear what business they are truly in and whether they even carry your category.
So how to build your R3 Fish Finder? It starts with data.
1. Build a look-alike consumer database
You know your prime consumer, just not by name. You can describe them by age-range, their education, their income, gender, race, etc. The key is to find more people like them, those most likely to buy your product. And then identify where the largest concentration of these folks live by zip code. MRI or Simmons will sell you this data by by MSA (Metropolitan Statistical Area) and zip code that can be filtered for your target consumer. You now have a look across 388 MSAs and can rank order them from highest to lowest conformance to your target consumer.
2. The second piece of the puzzle — your retailer database
Remember, you're not trying to find the lake, it's the fish you're after. Begin by identifying the retail formats most likely to sell your product. Then consult the U.S. Census North American Industry Classification System (NAICS) database which classifies business codes that define establishments based on the activities in which they are primarily engaged. In the database, retailing is one of 20 primary sectors of our economy measured, with 65 retail formats listed.
In keeping with our fishing metaphor, sporting goods stores are one of the 65 retail formats, with 18 sub-formats (bait and tackle stores, yes; bowling supplies, no). Sort your database into all relevant retail sub-codes, as they will not all be of equal value when it comes to targeting.
3. Your fish finder — the heat map
Consider the power of your database. You have collected the count and zip code location of your most-likely-to-buy consumer. In addition, you have pinpointed and prioritized the exact location of every store in every market that could sell your product. In essence you have two different heat maps, but are they the same nationally? Probably not…maybe at the market level…but for sure in a collection of zips within certain big markets. You've found your fish, but how?
Geospatial mapping software graphically brings these two data sets together. Visualize two maps printed on acetate…on one, where the zip code distribution of your most highly targeted consumers are denoted by bright BLUE dots. On the other, the location of your largest prime retail sub-formats, which are denoted in YELLOW dots. The mapping software lays these two maps on top of each other, and the exact intersections of Blue and Yellow are now GREEN…your fish are found!
Zip codes with moderate demographic fit and less dense store clusters can still be identified as well but should be viewed as a secondary priority. Replicate this process for your top 15 markets and unleash the hounds!
The R3 Instruction Manual
Routing Reps Right is now possible. Rather than marching up and down the street calling on every store in the market, you have equipped them with target store lists, conversion goals, volume targets and selling tools to increase their efficiency and effectiveness.
These heat maps can also inform territory design, staffing and deployment plans and call frequencies. Many have used the tool to differentiate pricing, promotional programs and terms. For the highest potential accounts in a market, customer plans can be written for new conversions and be objectively loaded into CRM systems, along with all customer identifiers collected during the development process.
There is one more subtle advantage to this investment. Getting your fair share of mind and time is always a struggle, especially from third-party agents. This tool will make selling for you easier and more profitable and rewarding. They'll catch their limit and you won't have to hear again about "the one that got away."
---
Ric Noreen is managing partner of Waypoint Strategic Solutions, a boutique consultancy that helps clients worldwide design and implement channel-driven growth strategies.