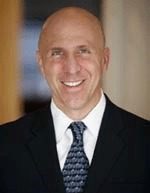 For decades, retailers have held fast and true to the marketing mantra, looking for a 360-degree view of the customer. The rise of e-Commerce and the big data that it produced created a world of promise for an all-knowing view of the customer that could be combined with relevant CRM information. Data such as:
Geographics: Where she lives, works, and shops

Demographics: Her age, income, and family size

Psychographics: Her goals, rationale, and concerns in shopping
Today, even more data is available such as:
Social Media: How are her friends involved in a purchase or how does she impact her friends' purchases?

Digital footprint: Where was she before the sale? What were her touch points across the customer journey?
What Does Retail Success Look Like?
This is still vital information. But retail success in 2017 will also include customer centricity and omnichannel capabilities. Customer centricity doesn't mean putting the customer in the brand's bullseye. It means seeing the brand from each customer's point of view. Whether she sees your store, website, Pinterest page, email, catalog or any other exposure, she needs to see one brand, not individual channels. Omnichannel capabilities means making all channels look like one.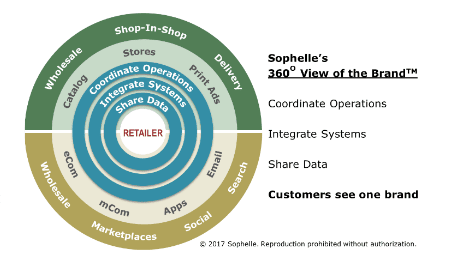 Share Data
Real-time information is needed to support optimal customer experiences. She's in your store. She's checking your web site. She expects a personalized shopping experience based on her preferences and past transactions. She wants in-depth product information. She wants up-to-the-minute order information. She wants the information quickly and she demands that it be accurate.
Retailers have spent years and fortunes on data in the cloud. Web sites have ratings and reviews and cross-selling suggestions based on countless transactions. The online shopping experience is becoming ever more personalized based on each shopper's previous purchases, browsing history, demographics and psychographics. For store shopping experiences to be compelling, web data needs to be shared so that today's store associates are armed to compete.
For a brand with multiple channels to be viewed as one, its data must also be viewed as one, creating "one version of the truth." The nemesis to this goal are siloed channels with siloed data, and the challenge is made more difficult by the need to access information from external partners.
Sharing data is equally important with third parties and partners because shoppers want access to detailed product data direct from the manufacturer. They want recommendations and reviews in the store as much as online. When done properly they even appreciate cross-selling suggestions. Today's shopper wants input from friends and to share their experiences through social media. They want shipping information from fulfilment and delivery partners, and the list goes on.
Integrate Systems
To share data effectively, systems need to be integrated. A seamless customer journey across all touch points, internal and external to the company, requires integrating systems throughout the enterprise and with partners. This is the true definition of "omnichannel," and integrating channel-specific systems, like point of sale and e-Commerce, to appear as one is fundamental to creating a brand experience that appears as one.
Demands for supply chain efficiencies will drive the continued proliferation of drop shipping and third-party fulfillment. Order tracking with delivery partners, already a staple functionality, will increase in complexity as shipping times shorten and last-mile delivery options expand. Social shoppers will evolve from Facebook, Instagram, and Pinterest to new media, but sharing will persist and new technology will increase the number of connections.
These changes demand real-time, system-to-system access. Batch file updates just don't cut it any more. Web services and data interchange formats, like JSON, will be the foundation of intra- and inter-company integration.
Coordinate Operations
Most customers have touch points in several channels and the best customers are likely to be buying in more than one channel. Hand-offs between channels need to be coordinated. In order for customers to see one brand, processes need to be designed to make the customer experience throughout their journey as seamless as possible.
Today's shoppers are becoming intimately familiar with the policies and procedures of each channel. They often know best where to find the loopholes in cross-channel operations to pay the lowest possible price, avoid shipping charges and finagle returns. Customer-facing associates need to be armed with accurate, up-to-date information and knowledge of each channel's capabilities, and training needs to keep up with changes to policies and procedures in other channels as well as their own. Misinformation from associates will kill customer experience and tarnish the brand.
Is the idea of customer centricity misunderstood? Perhaps, but retail is changing and it is those brands that provide experiences that envelop a customer in an experience she can't get elsewhere that will succeed. So, coining a new term to replace omnichannel or any other buzzword shouldn't be a priority, but evolving our views on what defines retail success should be.
---
Doug Weich is the Founder and CEO of Sophelle and the Vice Chairman of the NRF Associate Member Council. Sophelle helps retailers create compelling customer experiences in stores, online, and through all channels to make them appear as one cohesive brand.
Doug Weich, Sophelle