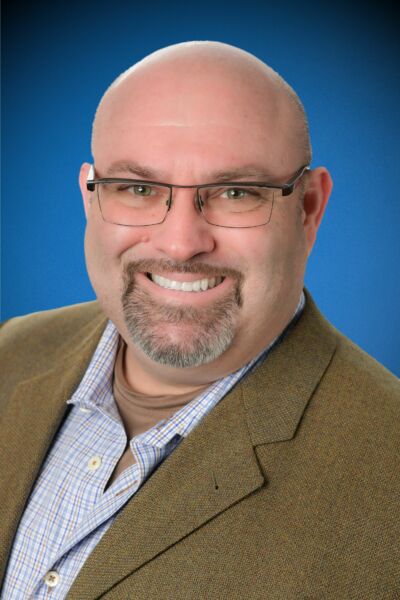 Before any of us confronted the new reality of a global pandemic, retailers were already interested in the potential benefits of frictionless technology. From contactless payment to fully automated checkout, innovations showed promise for streamlining and improving the customer experience. Now, they have the added appeal of more hygienic shopping as well.
There's no question there's more public attention on frictionless innovation, but that doesn't necessarily translate to a rapid, or wholesale, adoption of the technology. The path to our frictionless future presents many challenges retailers must overcome, including building the right network infrastructure to support new technologies.
Trending Frictionless Innovations
The "frictionless" label applies to a number of different technologies; many of them associated with the checkout process. Still, other innovative frictionless tech featured throughout the shopper's journey can improve the customer experience.
At the checkout, retailers are embracing contactless payment, with leading brands like Publix, Walmart, Costco and Target ramping up implementation as a result of the pandemic. Contactless payment takes many forms — credit and debit cards, smartphones or even key fobs — all of which use radio-frequency identification (RFID) or near field communication (NFC) to create a touch-and-go experience for the shopper.
Perhaps driven by hygiene concerns spurred by the pandemic, data shows public adoption of contactless is on the rise. A recent Mastercard survey suggested that 51% of U.S. consumers are using some type of contactless payments during the pandemic — with 85% using contactless cards at grocery stores.
Taking frictionless a step further, some retailers are making enormous strides in fully automated checkout. Amazon is a market leader in this frictionless tech, which eliminates the need for cashiers or even checkout lanes through a combination of technologies like smart carts, shelf sensors, computer vision, mobile app integration and AI-driven deep learning. Amazon Go stores were the first to feature this "Just Walk Out" technology, and recently Amazon Fresh stores have expanded on it even further: now the tech giant is offering the technology to other retailers.
Improving Customer Experience
Beyond the checkout aisle, two other tech trends aim to help streamline the customer experience — voice technology and robotics. Some retailers are introducing voice technology to help with store navigation: for instance, Amazon demonstrated how its new Echo Buds earbuds enable shoppers at Whole Foods to tap into Alexa, which can share product availability and shelf location in real time. Drive-through operators like McDonald's are introducing voice tech to eliminate any confusion with orders, through a computer voice assistant that detects complex orders, interprets accents and remains cheerful and patient. Similarly, retailers like BevMo! employ robots in-store to act as wayfinders and information sources.
As these types of frictionless technology become more advanced, reliable and genuinely helpful, consumer appeal grows, and any lingering doubts retailers hold about implementation fade. But adoption of frictionless tech is not always an easy road.
The Network's Vital Role
Today's frictionless technologies rely on seamless access to cloud services, customer WiFi, advanced sensing systems, IoT applications, mobile apps, voice recognition and more. That increased demand on bandwidth can easily strain a network. A system supportive of frictionless technologies will not only ensure connectivity is available, but address application assurance to make sure critical applications are prioritized and a successful customer experience is delivered.
Frictionless functions also can introduce new security challenges. Stores implementing the latest tech are collecting and storing more data on their customers than ever, and they have an obligation to keep it safe. Retail remains a prime target for cyberattacks, and more devices (including those powering the frictionless experience) create a larger attack surface.
The right network provides secure guest internet access, protects increased traffic to and from the cloud and safeguards point-of-sale transactions. Depending on the technologies used, a retail network for frictionless checkout should expand the POS security envelope, hardening it to include EMV, mobile pay and possibly even two-factor authentication.
Additional Hurdles to Adoption
Beyond network and IT infrastructure, retailers should also consider the unique implications of each frictionless feature. For instance, contactless payment terminals — depending on the type of accepted payment — require institutional buy-in from banks, credit card issuers, payment terminal vendors and digital wallet developers to make the whole system work seamlessly.
A fully automated checkout experience like Amazon Go or Amazon Fresh requires significant planning and investment. More technology means more upfront costs and hardware — not to mention potential infrastructure changes or upgrades. Many retailers also don't have the in-house IT resources to manage the design, deployment and ongoing operations of these types of systems. Retailers wanting to invest stepwise should focus on creating a unique frictionless experience tailored to their existing technology stacks and infrastructure, bringing in new, compatible technologies that complement their vision. For Walmart or Sam's Club, that meant implementing a semi-frictionless checkout experience, where customers can self-scan their items on their mobile devices before heading to the checkout counter for final confirmation and purchase.
The Frictionless Future
In part driven by the pandemic, retailers have accelerated the adoption of frictionless technology, and the trend shows no signs of slowing. Despite their eagerness, retailers need to take a thoughtful and forward-looking adoption approach. For most, the right approach is a stepwise implementation that begins with a careful examination of the frictionless technologies available and features desired, as well as whether the network infrastructure and security are in place from the start. It's important to develop a strategy early so the right partners can be brought in for implementation.
The path to a frictionless future is an evolution, not a revolution. Creating a roadmap and building a foundation today will allow retailers to keep pace and adopt what's best for their customers tomorrow. As the saying goes: slow and steady wins the race.
---
Jeff Bradbury is Senior Marketing Director at Hughes Network Systems, a leading provider of fully managed SD-WAN and digital media services dedicated to transforming distributed organizations into better-connected, customer-focused enterprises. Bradbury has over 20 years' experience designing and delivering enterprise technology solutions with both the IT and product management functions, and has led a variety of technology companies through successful high-growth phases. In his current role, he works across markets to understand customer needs, technology adoption trends, and the direction of digital transformation to ensure Hughes is ready with the solutions customers need to meet their business goals.