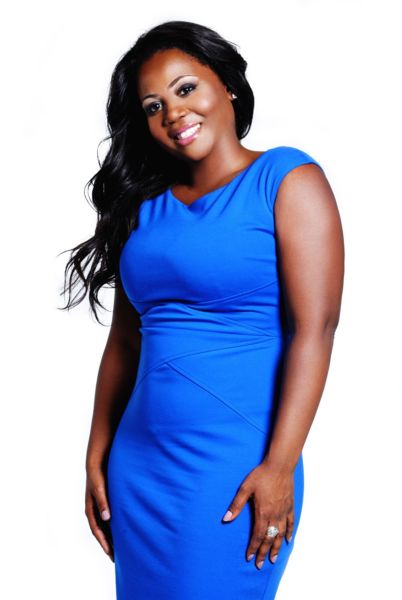 "Rogue actors and even governments have taken advantage of user trust to deepen divisions, incite violence, and even undermine our shared sense of what is true and what is false. This crisis is real. It is not imagined, or exaggerated, or crazy." – Tim Cook, CEO of Apple.
Data is the fuel for modern-day businesses, and similar to irresponsible usage of fossil fuels, unethical data collection, processing and management can have negative impacts. That's where data ethics comes into play. Ethical sourcing of consumer data follows the ethical and moral guidelines for data sourcing or collection. Businesses, data engineers, data analysts, data scientists and stakeholders are all interested in the potential of big data, but collecting a vast amount of consumer data can be subject to ethical pitfalls.
Obstacles in Ethical Data Sourcing
Businesses and data scientists who uphold ethics for collecting consumer data with the intention of helping the customers can unknowingly make unethical decisions due to data sourcing obstacles.
They may view data as objective by nature and forget that the data is only as objective and accurate as the people and programs participating in the data collection process.
Interpreting and understanding modern machine learning tools can be difficult because of their complex nature, especially for inexperienced people. This makes it hard to determine the ethics for data collection and the effect of the results on the users. The data is not just a record but a representation of a human behind each variable.
Considerations for Ethical Data Sourcing
Before businesses start collecting consumer data, they must consider the following factors to ensure ethical data collection.
Privacy
Respecting the privacy of consumers must be the top priority for businesses to ensure moral and ethical data sourcing. Not only do we have to ensure consumer privacy for data collection but also for data management, usage and sharing. Data analysts must understand how the data is going to be used to prevent any misuse, as it can impact entire communities, demographics and spheres of politics. The goals of your data-driven marketing campaign must be set after considering the privacy of consumers, and specific plans and SOPs must also be defined for various aspects of data management.
Businesses and data scientists must understand the goal of data collection, create principles for managing data and make sure that it doesn't invade the privacy of the consumers.
Transparency
Transparent data collection is another integral factor in the ethical collection of consumer data. The consumer must know about the following;
The data you are collecting must be opt-in or come from a face to face interaction
How you are collecting user/consumer data
How you will use the consumers' data
How consumers can opt out of the data collection process
You must tell the consumer about all the points mentioned above before they consent to data collection. If you explain the process and let the consumer know about how your data collection is designed to enhance their experience, then they'll be more inclined to stay loyal to your business. You can see the examples of transparency on several websites where the pop-up appears explaining how cookies are or will be used.
Review and Oversight
Machine learning and artificial intelligence-based programs for data collection and processing are always evolving, and your policies and practices must also evolve accordingly. Create a diverse ethical panel and board that holds regular meetings to assess, evolve and adapt ethical processes that suit the continuously evolving data collection, processing and management programs. This way, businesses can constantly upgrade their policies after assessing previous issues and make sure that their data collection, processing and management policies uphold the highest ethical standard.
Laws and Regulations
Businesses, data engineers, data analysts, data scientists and all stakeholders must be aware of and understand the regulations related to big data to prevent any breach of law. Businesses operating in the European Union and the European Economic Area have to follow the General Data Protection Regulation (GDPR), a regulation for data protection and privacy. In the U.S., there are several regulations in place that businesses have to follow, including HIPPA, FERPA, FCRA, FTCA, CalOPPA and more; all these laws and regulations must be considered by businesses before creating policies relating to big data.
Fairness
"I think we can all admit that when you've tried to do something and companies haven't self-policed, that it's time to have rigorous regulation…and I think we've passed that time." – Tim Cook, CEO of Apple.
Considering the laws and regulations for creating your big data policy is important, but they must be balanced with fair usage along with transparency. There's no doubt about the fact that following the data laws is essential, but they are often of the minimum standard, and they have failed repeatedly. These laws are unable to keep up with the modern and advanced nature of innovative technologies. That's why businesses must create their own and better version of ethical and fair policies for all the aspects of consumer data.
Last Word
Ethical data sourcing is truly the key to win consumer trust and serves as an assurance that user data will not be violated. Through this consumer trust, businesses can provide an enhanced experience to the consumer while gaining the competitive edge every business aspires to today.
---
Dr. Janét Aizenstros is a Canadian serial entrepreneur with a Ph.D. in metaphysical sciences specializing in Conscious Business Ethics & Conscious Centered Living along with an EMBA. She is the Chairwoman and CEO of Ahava Group Global (AGG) — a women-led modern media parent company that serves Fortune and multinational media companies in 15 locations globally. She is also a partner with the United Nations Business Action Hub (UNBAH) for the United Nations Global Compact program. She is an award-winning businesswoman with several leadership awards such as the Top 40 under 40, the Top 10 Inspiring Women in Canada, 2019 Conscious Company Media's Top 22 Business Leaders, 2013-2014 YMCA-YWCA Woman of Distinction of Business and Entrepreneur, and recently nominated for the 2020 WXN Canada's Most Powerful Women: Top 100, the 2020 RBC Woman of Distinction and the 2020 Veuve Clicquot Bold Woman Awards.  She is also a member of the Young President's Organization (YPO), Concordia Leadership Council, and a Global Goodwill Ambassador for the Global Goodwill Ambassadors Foundation.