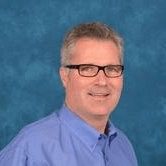 There's a saying in the retail industry that goes like this: "Our goal is to keep our honest people honest." Typically, in every retail organization, there are 10% of people who would never violate their integrity. There's another 10% who are looking for every opportunity to take advantage of the organization. And there are 80% in the middle who can be swayed by either of these groups.
While many factors come into play that influence employee theft, one of the strongest is engagement. "Even less ethical individuals will be more likely to act morally if they are engaged at work," writes professor of business psychology, Dr. Tomas Chamorro-Premuzic, in the Harvard Business Review. So, how do retailers deepen employee engagement to decrease theft? The answer is by investing in employee learning.
Tell Employees What They Need To Know
The first step towards increasing employee engagement involves making sure individuals know how to do a good job, understand what is expected of them and can follow the rules of the road within the organization.
Most people wake up in the morning on day one of a new job wanting to show up to work and aspiring do their best. But, as the days and weeks pass, it becomes clear that there's a difference between wanting to do a good job and actually being able to do a good job. It isn't uncommon, for example, for a new store manager to fail the first audit. The manager will claim s/he didn't know the required steps to achieve compliance, which is a likely truth. Either the knowledge transfer didn't occur at all or someone only alluded to this information once and the manager has no memory of it.
Without the proper training and reinforcement, employees cannot be successful. This drives down engagement, causes negative feelings towards the company and increases the likelihood employees will engage in theft.
Make Training Relevant And To The Point
According to a study by ASTD, 65% of employees say the quality of training and learning opportunities positively influences their engagement. But simply sitting employees in a room for one session after another isn't the right approach. Instead, retailers need to distil the information down to what each employee needs to know to perform his/her job successfully and prioritize the information so it doesn't come at them all at once.
Think of it this way: If you only have an associate's attention for five minutes and you want him/her to remember something, make that point loud and clear. Then, spend the following days hammering home that point so it becomes embedded in his/her memory. Then, move on to the next important item.
This type of personalized, bite-sized approach increases engagement because employees feel supported. They not only learn how to be successful in their specific role, but they learn at a more manageable pace. And their ability to perform their job well elicits positive feelings about the retailer, which in turn, increases their desire to contribute to its success, rather than its downfall.
Develop Processes That Reflect Desired Behavior
While this may seem obvious, a key step for increasing engagement and encouraging ethical behavior involves putting consistent processes in place that tether rewards and recognition to desired actions.
Retailers often run into difficulty because they incentivize the wrong actions that can lead to incorrect behavior. For example, let's say there is a rule that requires management to sign off on a refund. That means, every time a customer requests a refund, management must sign a piece of paper authorizing the transaction. If there are no checkpoints in place that require the manager to walk up to the register, validate the merchandise and then authorize the refund, the behavior that is being rewarded is the signature, rather than the correct S.O.P. for authorizing a refund.
Rewarding the wrong behavior leads employees down a slippery slope. If they don't receive rewards for the right behavior, employees won't care about following the right processes. And if employees don't care, they will not be motivated do take actions that are in the best interest of the store. So, it's critical for retailers to follow up on the execution of the correct behavior from the very beginning.
Reinforce Learning Continually
"Every time I think I know the answer, somebody changes the question." This well-known saying captures the kind of employee aggravation that can happen when changing requirements aren't communicated and reinforced effectively. While policies and procedures need to change to reflect shifting retail requirements, these adjustments can drive a level of frustration and lack of engagement among staff if they aren't supported.
When managers and associates are required to know a vast amount of information to perform their jobs correctly, it isn't enough to simply tell them once that something has changed. This learning needs to be reinforced ongoing so they don't forget it. Using an eLearning platform that allows associates to log in daily through a POS terminal, a mobile device on the floor, or a PC in the break room, allows employees to participate in training every day.
When employees are asked to answer a few short questions during each shift, they're given the opportunity to reinforce the information they need to know, without feeling overwhelmed. This daily reinforcement also helps them to remember the changes that have taken place and solidify them in memory without requiring them to sit in lengthy training sessions that take them off the floor.
While the employee theft problem can't be eliminated completely, it can be positively impacted. The right processes, the right training and the right reinforcement techniques all need work together to create a healthy ecosystem that drives engagement and "keeps honest people honest."
---
Bryan Hoppe is currently the Vice President, Asset Protection at TBC Corporation. He is responsible for developing strategies and tactics designed to reduce losses from inventory shrink, claims and margin leak reduction. Prior to TBC, Bryan held positions as Vice President of Asset Protection at Pep Boys and Advance Auto Parts. His career began with Western Auto/Advance Auto Parts in 1995 as a store manager; he was promoted to the Asset Protection team in 2000 as an auditor, and he held various positions of increasing responsibility within Asset Protection. Hoppe has developed a track record for developing strategies that maximize shareholder value by reducing losses and increasing margin.