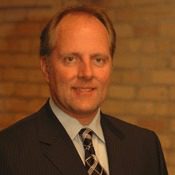 Today, there are more active mobile devices than there are humans.
The current world population is just over 7.2 billion at an annual growth rate of 1.2%. Now take a look at GSMA Intelligence's mobile analysis — there are more than 7.6 billion SIM cards operating, growing five times faster than the U.S. Census Bureau's world population counter.
From smartphones and tablets, to city-wide WiFi network development, we are used to having immediate, real-time access at our fingertips. It is estimated that the number of connected "things" will reach 25 billion by 2020 and another estimate says 1 trillion by 2025.
What Does This Mean For Retailers?
With the expansion of WiFi access and the creation of a more personalized customer shopping experience, retailers are, and have been, embracing mobile solutions for their customers. However, as the workforce evolves, the idea of a new workstation (or lack thereof) emerges. New mobile tools enable store managers to make decisions on the fly, no matter where they are, and allow them to spend more time on the floor instead of being closed in a back office or on the phone with a help desk.
Innovations that used to be seen only in more cutting-edge companies are now expanding and changing the way everyone works. The International Data Corporation (IDC) predicts the mobile worker population will grow from 96.2 million in 2015 to 105.4 million by 2020. In the State of Workplace Productivity Report, Cornerstone OnDemand says three out of five respondents are willing to try wearable devices if it helped them be more productive. What is driving this adoption?
For one, mobility helps cut costs and increases operational efficiency. Giving employees mobile technology actually gives customers a better shopping experience. Second, mobility enables the Internet of Things, putting actionable information in the hands of store managers wherever they are.
This whole experience goes one step further when you begin incorporating data from other devices. With the Internet of Things (IoT), tools such as machine-to-machine monitoring, asset data, and automated check-in and checkout for contractors are making lives easier.
Whether it's one store or a chain of several hundred, the IoT allows managers to make proactive decisions in real time and streamlines communication. Now retailers don't have to worry about sharing kiosk space in the store or having to walk back and forth to a computer. Retail staff are able to quickly and effectively communicate with one another and assess physical assets, inventory and other operational details on a mobile device.
Using the mobile-enabled IoT in stores helps retailers reduce the time that employees spend on manual tasks. For example, checking the temperature of refrigerated/frozen food cases used to be a manual job. Every day for hours, employees would go around with probes and paper to check temperatures or read thermometers. That's not labor efficiency. Your employees shouldn't be walking the floor to make sure the cases are cold. That's time that should be spent with shoppers or stocking shelves to ensure a good customer experience.
Now, using sensors, software and mobile devices, the whole process of temperature regulation in refrigerators and HVAC units can be managed automatically and remotely.
There was a time when equipment failure could only be predicted with the tedious work of technically minded individuals manually poring over data. If a piece of equipment failed, a store could no longer serve customers effectively — failed lighting, empty refrigerators or broken paint shakers could damage a brand's reputation.
Now, the IoT gives you the ability to know when a piece of equipment will fail, and automates the process of interpreting the operational data of that equipment at a massive scale. Before the equipment fails, a technician can be alerted to change parameters remotely or locally before the store manager even knows something is wrong.
Customers also benefit from this new mobile paradigm. Not only does the IoT reduce the cost of operating facilities that your customers will love, but it puts the workforce in front of customers again to ensure that the customer experience with an organization's brand is excellent.
Changes like these are improving the retail world, and more changes are coming.
What's Next?
Let's face it: There won't be one machine or device that will be able to do it all. It isn't about creating that one device, but how the multitude of devices are put to work by the people who use them. As the IoT has been introduced in machine-to-machine technology, it is likely to transform employee-to-employee and employee-to-customer relationships. More devices, robots and humans will be connected. Social, mobile, Big Data and analytics will mesh together and change the way we work, the way businesses are run, the way products are made and more.
There's a bigger picture emerging: IoT will be a part of travel, security, inventory, energy, productivity, healthcare…the list keeps going. Businesses will operate smarter and faster. Think back to the invention of the World Wide Web, the iPhone and social media — our world will be going through a very similar change. It's up to businesses to prepare themselves.
While we've come so far with mobile technology, we remain at the beginning and that is the opportunity for retailers. The shift will not just be about technology, but about how people use it. So now is the time to experiment and see how staff reacts, what they do, where they improve and what new ways they begin to use the technology. Then, as the workforce becomes more adept at integrating mobile into their daily work lives, the industry can surge forward.
---
Jerry Dolinsky is the Chief Executive Officer and President of Verisae. He has more than 25 years of software industry experience. Prior to joining Verisae, Dolinsky served as Retek's Executive Vice President of Worldwide Field Operations. During his tenure with Retek, he played key roles in helping the annual sales grow from under $10 million to nearly $200 million. The sales growth led to a successful IPO and ultimately the sale of Retek to Oracle Corporation in 2005 for almost $700 million. Most recently, he served as an investor and executive for the New York-based startup Knoa Software, which provides solutions in End User Performance Management.