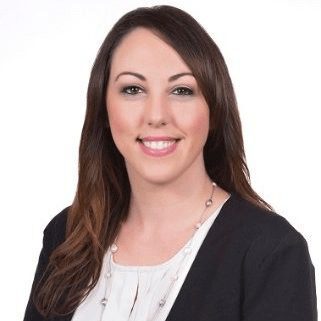 Preparing for extreme weather requires more than just buying insurance. It means making sure your business stays up and running the best it can, even when it's facing an emergency. Unfortunately, too many business owners or executives fail to take the necessary precautions and are forced to deal with extensive damages without having lined up appropriate resources ahead of time.
Most executives have a general idea of what "being prepared" looks like, but they don't typically have the firsthand experience of weathering a storm. Others know the drill, but because it happened so long ago, the memory of it has faded and doesn't seem so bad today.
The phenomenon — known as forgetting the pain — usually occurs five or more years after a devastating disaster, often seen in residents who are about to be hit again by extreme weather but are refusing to evacuate. Instead, they proudly say it's "nothing we haven't seen before," and stay put; the pain of the previous disaster is dulled by the passage of time.
But property damage is just one of the many concerns severe weather presents businesses. For instance, resulting power outages can last up to 48 hours or more and prevent stores from conducting any business. Depending on the storm's size, affected areas might have their supply chains disrupted for days or weeks.
However, despite the long-standing tradition of being unprepared, companies are learning of ways to properly plan and buffer their businesses against power outages and operation disruption. The key is to understand your greatest risks and use technology to shore up the weaknesses in your emergency weather strategies.
What Are You Overlooking?
It can be easy for executives to bypass specific details of a preparedness plan or fail to update it. Some of the most common mistakes include:
• Believing 'free weather updates' are enough: If you listen to the radio, watch TV or use any sort of technology, you get free weather updates. A major misconception among executives is thinking the free service is sufficient. It may be convenient, but the local television meteorologists can't assess what an impending storm means for your business, nor can the wide variety of free online weather sites or phone apps predict or understand the specific risks involved.
• Being unaware of other options: There are industries (like oil, gas and offshore shipping) that fully understand the necessity for a commercial weather service, but most consumer-focused industries like retail may not even know such a solution exists. Commercial weather services enable you to more accurately and efficiently plan for events you may not consider until it's too late. They will engage with your executive team so they fully understand your risks and sensitivities; the good ones will tailor their expertise to fully integrate with your business.
• Believing it will never happen: Believing that "it'll never happen to me" is a mistake many people make, even outside of business. And it's easy to do; after all, the weather is unpredictable, so how can one plan for it? In the context of preparing your company for the worst, though, it's a mistake you shouldn't make. You may not experience inclement weather for years at a time, but it's that one instance when a weather system disrupts your operation that matters most. In fact, if you don't prepare, your business may not be able to survive the disruption.
Technology Vs. Weather Outages: How Can You Win the Battle?
Even when companies feel comfortable with their emergency plans, many forget crucial details. Whether it's a lack of a formal emergency/storm response, site-specific weather guidance, or a centralized communication chain, these oversights can add up.
With the right tools and a commercial weather service provider, you can also prepare for emergencies by using technology so you can:
1. Limit the damage. Bad weather and power outages can't be controlled, but commercial weather technology helps get a better idea of what to expect. Advanced systems issue regular bulletins on tropical disturbances days before the National Hurricane Center and can identify the potential for winter storms, flooding and other extreme weather events well in advance.
For instance, storefronts located in heavy snow areas can now prepare for storms likely to damage their roofs, and they won't have to guess whether to keep staff and snow removal crews on hand. In addition, clients in areas prone to power outages can receive reports on how likely a storm is to create an outage. This way, they can prepare by placing employees on standby, vendors on alert, and even having extra fuel for backup generators ready.
2. Get the word out. Communication is vital in any emergency. In a power outage, not having it amplifies an already unfortunate and potentially crippling scenario.
Keep the lines open with your employees by using platforms that set up communications via various service options, including landline, cell phone, Internet, two-way radio and third-party mass-notification systems.
3. Receive the right information the first time. To a location-specific business, countywide alerts from publicly available weather services don't mean much when they address an entire county (or large swaths of it). However, for executives, making these commercial weather systems work comes down to ensuring it delivers accurate, actionable and clutter-free information in a timely manner.
Weather-to-client service platforms, for instance, don't just tell clients there's a 40% chance of a thunderstorm; they provide specifics about damaging winds, hail size and tornadoes, including how and when the weather will affect a location. This allows the client to prepare for the specific danger efficiently and with as little operational interruption as possible.
4. Invest in a worry-free weather service. If you're unclear or unsure about a warning, an update, or how a weather event may affect your business, one of the main advantages of a commercial weather service is being able to contact your weather team and speak directly to the meteorologists. This means you can be 100% certain of what will and won't happen. You don't have to read between the lines of public or ambiguous forecasts to decipher how it applies to your business. Instead, ease companywide concerns by investing in a worry-free weather service that's always there when you need it.
5. Know your vulnerabilities. Is your flat roof sensitive to collapses brought on by the weight of heavy rain, sleet, or snow? Is your store located near bodies of water that could be prone to flooding? Do trees surround your store locations with the potential to fall on a power line? Are your employees living in vulnerable areas subject to flood or landslide? And are your vendors and supply chains at risk of being unable to provide services in the event of inclement weather?
Using commercial weather technology to know exactly what risks the weather and environment pose to your store (and how to avoid them) is the best way to prepare for a weather disaster, mitigate the risk to your business and ensure safety.
We may never fully understand nature's erratic forces, much less be able to control them. But advanced technology is indeed letting us protect our homes and businesses. By providing ways to better predict the dangers coming our way and protecting our assets against them, "forgetting the pain" is a phenomenon that could become a thing of the past.
---
Layla Kayali is the industry manager for StormGeo. She boasts more than 10 years of experience in delivering customized professional solutions for clients in a variety of business sectors. Kayali's results are driven with a consistent track record of securing new business. New to StormGeo, she prides herself on ensuring her clients receive the best guidance and support to help mitigate risk.