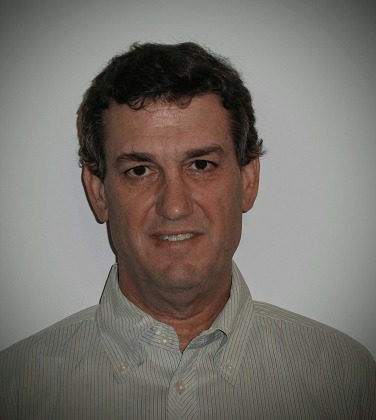 Across every sector, digital transformation is enabling businesses to operate at breakneck speeds, rejuvenating the competitive playing field. In retail specifically, forward-thinking enterprises have been able to harness next generation technologies such as cloud and IoT to accelerate the delivery of digital services to consumers. For example, the recent acquisition of Whole Foods by Amazon illustrates the popularity of the digitally transforming grocery market. As the last of the traditional milkmen ride off into the sunset, you can hear consumers firing up their AI personal shoppers: "Ok Google, order me half a gallon of milk from Ralphs."
Over the last couple of years, online shopping — increasingly now through mobile devices — has taken off. Every week we hear how the 'mobile shopping boom' is boosting those online retailers with a streamlined, omnichannel presence. Mobile commerce now accounts for over 30% of total online sales[1], and this in turn has led to competitive retailers embracing next generation technologies to digitally transform their business models, and subsequently rejuvenate their customer experience. This has meant that those that have been slow to digitally transform, such as Toys 'R' Us, have struggled to survive.
Fortunately for the toy store, after filing for bankruptcy protection in mid-September 2017 in the U.S. and Canada, a judge granted them a loan of over two billion dollars. With a generous budget approved, it now has the opportunity to avoid potential disaster, providing it has the right digital strategy in place. But as we move towards a data-driven culture, how can enterprises learn from Toys 'R' Us' predicament and ensure they manage their digital transformation to maximize quality and cost-cutting, whilst avoiding the chaos that can creep into the infrastructure?
Get Smart By Harnessing Data
Data, data, data. Retailers are now surrounded by it, and in today's automated and connected world, there is an abundance of game-changing information dictated by the consumer. Consequently, retailers like Toys 'R' Us can remove guesswork, instead utilizing the data that's available to troubleshoot the retail experience and source critical information faster than ever.
If Toys 'R' Us is going to stay afloat in the highly competitive digital market, the retailer will have to rid itself of its traditional tendencies and adopt a more agile approach in customer engagement and business growth. A large part of the agreed loan should be spent delivering the best retail experience possible — both online and offline — from start to finish of a customer's journey. This can be achieved through monitoring application and service performance, and pinpointing the root-cause of problems anywhere, anytime. Time-poor consumers will abandon their online shopping carts at even the slightest glitch, so high-quality service delivery must be a retailer's number one priority.
Customer experience is now a hybrid of online and offline, and must be seamless across all channels, including social media platforms. In order to achieve this, retailers such as Toys 'R' Us must prioritize operating and assuring services in any IT environment. This requires a combination of visibility, knowledge and speed. As any IT professional will testify, you can't fix what you can't see. As such, controlling business outcomes starts with pervasive visibility to the entire network and anywhere along the service delivery path.
With enterprises increasingly rolling out digitalization strategies, including new applications such as video, instant messaging and voice services, together with a converged IT infrastructure that includes hybrid cloud and sensors, it has become even more important to have a service assurance and security strategy. Operating across various systems and complex infrastructures creates opportunities for service degradations, which become detrimental to positive customer experience.
Smart data, in the context of service assurance and security, provides enterprises with knowledge and actionable intelligence to control business outcomes. Visibility throughout the entire IT environment can therefore make a fundamental difference to an enterprise or retailer looking to ensure best-in-class customer care.
Lassoing A High-Quality Communications Experience
Complete visibility is imperative throughout any business, but none more so than a business' contact center. Often the initial and sometimes only touch point for customers, the contact center must be a shining example of high-quality communication, and being able to address and resolve any issues quickly and effectively will make or break customer relations.
For retailers, a high-quality communication experience will not only enhance existing consumer relationships, but will also entice new customers, driving revenue and boosting reputation.
The Digital Revolution Rodeo
The pressure is on for IT organizations. Not only do they have to continuously deploy services based on customer experience and form partnerships to address their digital strategy, but they also need to assure performance and reduce risks as the enterprise goes through its digital transformation journey.
The recent Toys 'R' Us news serves as a warning to legacy businesses that have not yet embraced digital technologies. Customers have evolved into a species demanding instant gratification, and it is up to retailers to keep up.
Every action and transaction from the IoT edge to the data center, through private and public clouds, provides an opportunity to turn that traffic data into smart data. When that happens, it is possible to glean meaningful, actionable insights that can be used to keep customers happy and enhance the retailer's position in a competitive, ever-changing environment. While the milkman may not be knocking on your door any longer, certainly UPS, FedEx or another service provider is. And with advancements in automation and machine learning, it is only a matter of time until milk gets delivered by a drone to your doorstep, after your refrigerator asks Amazon's Alexa or Google Home to do it.
Retailers can therefore safely conclude that service assurance and security are not only critical today, but growing in strategic importance as the digital economy gets bigger and bigger, and much more complicated.
---
Ron Lifton is Senior Enterprise Solutions Manager for NetScout. He has many years of enterprise and service provider marketing experience at several companies, including startups and a Fortune 100 company. Lifton is currently a senior solutions marketing manager responsible for positioning NetScout service assurance solutions for the enterprise market. Prior to NetScout, Lifton headed product management for a cybersecurity solution that applies machine learning and behavioral analytics to network traffic flows. He has previously held senior marketing positions within Cisco and drove outbound marketing programs for network management products."
---