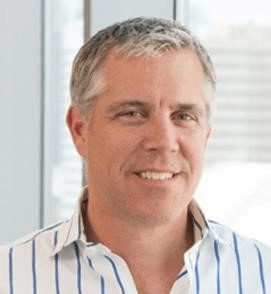 A passport is an incredible thing when you think about it. It's your own universally recognized key that opens you to travel across borders. Right now in the retail world there are borders that are neither easy to cross nor universally recognized. They are the channels retailers offer, particularly e-Commerce and brick-and-mortar.
There is a need for some form of "retail passport" that would enable consumers to seamlessly cross these borders between channels.
The good news is that it already exists. Consumers have been carrying it around and using it every day for years. It's the smartphone. That omnipresent device sitting in pockets and purses of almost every consumer, regardless of age. In a sense, the smartphone is a digital passport for the retail world. We just need to start taking advantage of it.
Retailers use words like omnichannel to describe what they are trying to achieve for their customers. They want to break down the barriers and create an environment that is a singular brand experience — regardless of channel — for their shoppers.
One of the critical elements to succeed with a more customer-centric (as opposed to channel-centric) approach is having a way to identify the shopper between e-Commerce and brick-and-mortar side. It would help you solve typical challenges like:
How do you make sure a major online customer gets well treated in a brick-and-mortar location?
When your shopper visits the store but can't find their size and goes online, how can you help them quickly find that item on your site?
How do you make sure that your most valuable customers are treated the same or in an upgraded fashion in either channel?
How can you merge all of the shoppers' preferences so it is easier to serve them?
To do all this, you need to unify the shopper across these two channels so you don't see them as different shoppers, but instead as one.
Now think about the smartphone. Don't think of it solely as a web browsing device for e-Commerce sites, think about all that it represents. It is a communications device for email, text and phone calls. It is a mapping tool with built in GPS and coordinates. It has apps specific to tasks and brands. It is now a purse for many people with Apple Pay and Google Wallet. And it also has a web browser. Most important, a smartphone is constantly in the possession of its owner. It truly is the Swiss army knife for the digital age.
Now think about how the shopper identifies themselves by opening your email on their smartphone. You now know their browser on that device. You can easily tie their desktop shopping behavior to their smartphone. Now you know the mobile version of the individual as they potentially access your brick and mortar WiFi. You can also connect them to your store by emailing them coupons that are only good for in-store purchases, with presentation of these coupons coming from their phone's screen.