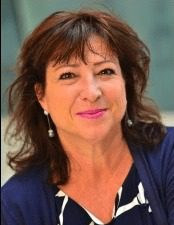 The impact of online shopping on brick-and-mortar retailing is not just lost sales — after all, 90% of all retail sales transactions still happen in a physical store. Equally impactful is the extent to which the online experience has radically changed consumer expectations of what shopping should be like.
Having got accustomed to the ease, personalization and (by and large) fun of buying online, today's digital shoppers now expect to find something similar in a real-life store. Retailers must find new ways of engaging with these digital consumers in old style analog stores, many of which have changed little in 20 years.
Recent research from Barclays shows that shoppers today have a real appetite for a more digital experience in-store, and are ready to embrace technologies such as touchscreens, smart fitting rooms and augmented reality. But just installing a selection of the hottest digital retail innovations isn't going to give customers what they want, which is an experience that is convenient, entertaining and personal. Unless the retailer can link all its touch points seamlessly together, customers will be disappointed.
There are four steps to creating that experience in the physical stores they visit: attraction, engagement, interaction and conclusion.
Attract And Engage
The digital store attracts customers as soon as they approach the store and sends them a personal welcome message (if they have opted for such communication). Once inside, high definition digital images on video walls, original music playlists tailored to the store demographic and dynamic marketing content that reflects customers' age and gender all contribute to the right vibe for the store brand. (It's called 'retail-tainment'). Even when the store is closed, interactive window displays can encourage customers to request information about products or virtual try-on garments. For new stores or those undergoing refits, interactive hoardings help to create excitement and spark customer interest before opening day.
The second step is engagement. High-quality digital content not only communicates brand personality but also provides a way to connect creatively with customers and build a more appealing overall store experience. One pioneer of this approach is Sonae, a leading food and specialist retailer in Portugal. Sonae is using digital technology to engage with customers in its Worten electronics stores, where giant video walls extend the range of products on offer and let customers 'see and touch' a full-size fridge or washing machine.
In departments such as fashion and homeware, a spritz of scent and burst of music will create the right mood and a more immersive sensory experience. Memory mirrors help customers choose flattering garments; product configurators offer personalized choices for everything from trainers to room interiors; smart fitting rooms make trying on clothes much easier (and a lot more enjoyable). And if customers have opted to give you their personal information, then you can send special offers, or an invitation to visit a particular department, direct to their smartphone.
Connectivity is an important part of customer engagement. People increasingly expect the same connectivity in physical stores that they get at homes and at work. In-store WiFi for customers encourages them to check product reviews, compare prices or post 'chelfies' (changing room selfies — it's a teenage thing) and share their shopping experience with friends on social media. WiFi throughout the store not only enhances the customer experience but also provides valuable data about customer behavior.
Interact And Conclude
The third factor — interaction — depends on something that you simply cannot get online: real live salespeople. Interacting with a great sales associate is at the heart of a positive customer experience in store. Equipped with mobile devices and sales tools, digitally-enabled associates have everything they need to guide customers through their sales journey, with access to inventory, product details and the customer's purchase history and contact details — all the information someone shopping online would have at their fingertips. In the digital store, every customer can benefit from a personal shopper.
Finally, conclude the transaction. Online, we're used to speedy checkouts, with a couple of clicks. So the store must offer similarly easy ways to finalize the sale. This might be via a sales associate and a mobile POS app or a self-service checkout. A good digital POS service will also seamlessly manage loyalty cards and reward programs, and allow the customer to update their personal details and preferences.
The Need For A Single Platform
However, digital touch points, associates and services on the sales floor are only half the story. Truly seamless engagement requires the retailer to collect and analyze large quantities of data from its customers and its inventory. That means having in place a common platform that connects all digital solutions, aggregates data sets and provides advanced analytical tools. This digital platform will also let the retailer roll out solutions consistently across multiple outlets and deliver a common brand experience.
---
Alison Wiltshire leads BT's Retail & Consumer Goods Global Industry Practice, a role she was appointed to in February 2016. Prior to this Wiltshire was the Global Proposition Director for the Digital Consumer portfolio. She joined BT in 1997 as head of marketing for the company's UK retail stores. She oversaw a store redesign before relaunching 25 locations in the new format with an extended product range. She then moved to Italy when BT and its partners were awarded a mobile license. Wiltshire has worked in the global portfolio team as a marketer in CRM and Mobility. She began her career in advertising, working on a number of global consumer packaged goods, retail and leisure accounts. Wiltshire subsequently joined one of her clients, Vardon Attractions, as international brand marketing manager for its Sea Life Centres before moving to BT.