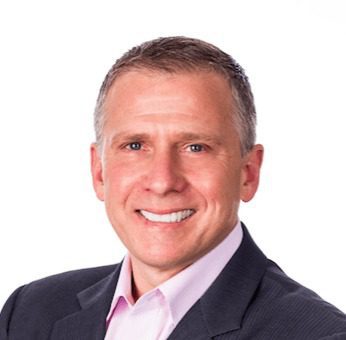 Shopping behaviors are changing as new technology and shopping tools are adopted in the marketplace. Shifting shopper behavior is weakening the traditional item and price print strategy. While print remains a steady avenue today for shopper reach, engagement and shopper demand for digital touch points is steadily increasing (particularly with younger generations) while print engagement across all generations is continuously declining.
For this reason, marketers aren't seeing the same effectiveness with their circulars as they used to, by turning shoppers into buyers– hence why some retailers like Walmart are publishing half as many circulars as they once did. But that doesn't mean that the methods behind the circular are draconian. Consumers will always want promotions – what is changing is the way they're getting them.
In a report by Deloitte Digital titled The New Digital Divide, researchers noted the following: 'The brick-and-mortar store is not dead! It is a powerful asset when it comes to creating a shopping experience. The trick is to connect the dots along your customers' purchase journey and to engage with them consistently, yet also in a moment-appropriate way."
In the past few years, new technologies have emerged to help marketers get in front of consumers where they're spending the most time – digitally. Apps like Flipp and KeyRing deliver weekly deals – with the input of a zip code – directly to a consumer's mobile device. KeyRing even compiles consumer's loyalty cards in one place to make the shopping experience that much easier. Target's Cartwheel app allows consumers to browse weekly deals, save those they want to use, and scan them at the point of purchase.
What these apps all have in common is one thing: sales promotions curated to specific individuals. Print circulars were invented with the intent for broad reach – once upon a time, everyone was reading the paper in the morning and finding local deals. But a "one size fits all" approach is something smart marketers know is relegated to the past, and it's best to remain there, with the proliferation of digital and the sheer amount of eyeballs on devices, not newspapers.
Today, there is an unmet shopper need for digital content and experiences that deliver this same weekly content, personalized with in-store items and pricing for today's digital, local shopper.
As digital channels continue to provide similar or greater shopper experiences for item and price discovery, retailers must restructure their media mix and promotional strategy to address changes in shopper preferences and declining print engagement.
An emerging opportunity for shopper marketers marries the engagement and appeal of television quality video advertising with data and targeting capabilities of digital in order to drive sales. With consumers spending the majority of their digital time watching video, one of the most effective ways for a marketer to curate promotions to individuals is video. In 2015, adults spent 5 hours and 31 minutes watching video. Between 2011 and 2017, ad spend on digital video hit $8.04 billion. And, with recent advancements in video marketing technology, marketers can now leverage video to deliver a relevant circular experience for consumers – a departure from the "for the masses" approach that is no longer effective – to drive store traffic and sales.
Here are a few ways that major brands – let's take Crest, for example – can incorporate digital video into their shopper marketing strategies to combat the demise of the paper circular:
Identify your shoppers.
Target active shoppers based on past purchase data, proximity to retail locations, and buying signals. With this information, Crest is able to infer which shoppers are frequent purchasers of their product. They are also able to determine which retailer the consumer typically buys from – for example, Target or Walmart – and using geolocation data, they can determine which exact store they shop at based on what's closest to them.
Use personalized video to reach them.
Crest can then compile all of this information to fuel personalized, one-to-one video messaging. A shopper that frequently buys Crest products at Target will see an individualized video promotion with local price on a specific products, store maps, and relevant feature messaging.
Measure your efforts in sales.
Measuring results and optimizing active campaigns with sales transactions at the register is now possible with video. Using nearly identical exposed and control markets in conjunction with a third-party measurement company, Crest is able to determine incremental sales impact from a campaign.
By showcasing different promotions, brands like Crest and others are able to effectively drive more trips and sales at the category and store level. Additionally, this strategy gives shopper marketers the ability to capture market share at key retailers, leverage their data to better target and message shoppers, and utilize video to effectively promote local price and item.
As digital channels continue to provide similar or greater shopper experiences for item and price discovery, retailers must restructure their media mix and content strategy to address changes in shopper preferences and declining print engagement.
Most important is the benefit for consumers. People will never stop looking for promotions and deals, but the way they are getting them is changing dramatically. By leveraging digital video to create more relevant experiences, you arm shoppers with the information they need the moment they need it – in the places they're looking.
---
As VP, CPG Sales, West Naze oversees Eyeview's CPG sales team nationwide. Naze is committed to expanding the personalized video platform across the CPG community and showcasing the impact of hyper-local, online activity in offline sales.
Prior to Eyeview, Naze was Executive Vice President of Sales & Technology for News Corporation. As a 25-year veteran of this global media giant, Naze brings a wealth of sales and leadership experience to Eyeview. He is credited with securing several of the largest agreements in News Corp's history and has deep relationships with numerous C-level executives in the CPG and Agency communities.