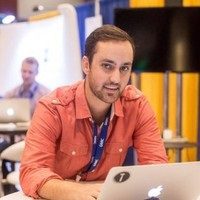 Software deployed on mobile or touchscreen devices is being adopted by retailers for everything from point-of-sale and clienteling solutions to endless aisle kiosks. When planning the deployment of these applications, you might be tempted to explore the bring-your-own-device (BYOD) model. After all, your associates probably all carry phones that they could use, and you wouldn't have to worry about purchasing or managing hardware.
The question is "Does BYOD make sense in a retail environment?"
Before diving into that, let's take a quick look at an example where BYOD is a perfect fit: the ride-share ecosystem. There are a few key reasons that model works for a company like Uber:
It has massive scale, with about 3 million drivers globally. But with BYOD, it doesn't have to buy 3 million devices.
Its workforce is decentralized and remote, so BYOD means it doesn't have to worry about distributing hardware.
Drivers use cellular data, meaning they don't have to manage IT security concerns.
It has a simple and easy-to-use driver-facing app, so training on BYOD is fast and easy.
If it works for Uber, it can work for you, right? Not so fast.
If it works for Uber, it can work for you, right? Not so fast.
Why BYOD Doesn't Make Sense For Retail
In retail, there are a number of factors that make BYOD less appealing. The number of employee devices on your network, the rate of staff turnover, and data sensitivity and privacy are all important considerations that come with hidden costs.
On the surface, BYOD might seem like an attractive option, but in the retail environment, those benefits likely will not hold up. Here's why:
1. Training could be long and complicated.
Especially in retail, the software is only as good as the employees who use it. Training retail employees to be proficient with company software — so the software doesn't get in the way of customer service — is already a major expense for retail managers. Under a BYOD policy, you have to ensure you have proper training materials and documentation for all the devices and software environments your employees are using.
For example, the user interface might be different across different device sizes or operating systems, and certain software features may not function on all devices. All these differences need to be accounted for in training so associates can effectively use the software.
2. Customer perception may be impacted.
With a BYOD policy, you will inevitably find that associates have a wide variety of personal devices that are not uniform and look like personal devices. Retailers should consider how this might be perceived by customers. The lack of consistency could reflect poorly on the brand, and seeing associates highly engaged with what appears to be personal devices could make the associates seem disengaged.
3. You will have hardware and software compatibility problems.
In a retail environment, your single device — say, a mobile POS system — usually isn't operating in a bubble. You often need several peripheral devices to interact with it, like a barcode scanner, a credit card reader or even just a simple case. It can be difficult to find accessories that are compatible and work smoothly with the wide variety of devices that may be used in a BYOD scenario.
On the software side, you're also relying on employees to keep the software updated on their personal devices. Additionally, the likelihood of bugs increases dramatically with the addition of each new software environment, and with bugs comes more time troubleshooting with your associates rather than letting them serve customers.
This can lead to increased costs, referred to as technical debt, and they add up to an average of $3.61 per line of code, according to CAST Software. Not sure how many lines of code are involved in your software? Let me tell you: a lot. This is a major BYOD expense to consider.
4. Employee devices bring productivity problems.
Personal devices inevitably bring more distractions. How much time will your employees spend answering their personal texts and emails on the job, and what risks to customer satisfaction does this present? Accurate or not, customers have a certain perception of employees staring at screens.
Battery life can be an issue as well. If employees are using these devices on and off the job, and for multiple purposes throughout the day, then they most likely will need to charge them during work hours. Devices that are charging may not be useful for retail work, so you'll have to weigh the costs that come with this potential decrease in productivity.
5. Security threats will have major implications.
Security risks present one of the biggest cons of a BYOD policy, especially in retail. If employee devices are used to collect personal information — credit card information, in particular — the impacts of a security breach can be catastrophic for your business.
Also, if you don't want to pay for employee data usage, you'll need to open up access to your network, which presents a significant security threat. Any mobile phone or tablet on the network that isn't fully up-to-date with security patches could be compromised. Malware, keylogging software and other tools for acquiring sensitive information could all enter your system and cause a major security breach. The long-term damage and costs of a data breach (remember The Home Depot?) can be extensive.
Options Outside Of BYOD
There are many pros and cons of BYOD in business, and any company will have to carefully consider these for its own environment. The good news is that there are effective BYOD alternatives, or even solutions that can be paired with a more limited BYOD policy.
The emerging trend is for companies to use dedicated devices that are locked down to a specific application or use case. These devices are owned by the company, not the associate, and are typically only used during work and in the store.
There are a few options when it comes to these dedicated devices. One end of the spectrum would be using off-the-shelf consumer devices with mobile device management software. This presents a user-friendly, familiar option for employees — much like bringing their own devices — but with greater control by the company. Still, these devices are easily breached, are tough to manage operationally, and create challenges caused by using consumer operating systems and hardware that change every nine months.
A notch up from that would be implementing an enterprise mobile infrastructure solution. In this case, you get the benefit of using hardware that's designed for large-scale applications, built for enterprise environments and engineered to provide development teams with end-to-end control. The system is automatically more secure and configurable than one built on consumer devices, though it does come with fewer hardware options.
The highest-level alternative would be designing custom hardware. This allows your company to brand its items and customize the hardware for its own needs. While this can help with things like reducing theft, developing your own hardware can be an expensive and sluggish process and only works well on a large scale.
Any of these BYOD alternatives will present some degree of a solution to the challenges presented by using employee devices, whether through more standardized training, better software and hardware management, increased security, or more consistent uptime. When they're paired with a limited BYOD plan for employees, retailers may just be able to capture the best of both worlds.
---
Alex Klein is the marketing lead at Mason ,which provides mobile infrastructure — including hardware, software, and services — to help companies build and scale smart hardware products. Klein has primarily worked in marketing roles — including content, demand generation and marketing/sales operations — but he also has experience in sales, operations, and account management.