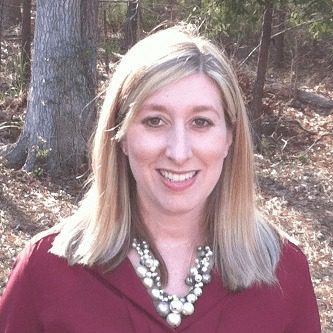 Compliance is complicated. I think the word gods were on to something when they started both "compliance" and "complicated" with the same 6 letters. Some might even argue "compliance" is sort of a dirty word in the business world. There's a reason why we have HR departments, government oversight groups, compliance experts and intense compliance training programs and procedures. What compliance entails for your business is always changing, and not keeping up with it, can really rock your world.
There are those compliance traps that trip you up and the ones that cause you to fall altogether. The traps only grow wider and more prevalent as your business grows, but having some of the more common ones on your radar can help you stay on the right side of the law.
Avoid The Health Care Head-Spin
So let's start with one of the biggest traps — the Affordable Care Act. It comes with an employer mandate that states full-time workers who work for companies with 100 or more employees must be offered job-based health coverage by 2015. The same rule takes effect for companies with 50 to 99 employees in 2016. The bottom line is those who do not offer coverage will be at risk to pay the per-employee penalty. Of course there are ways to reduce your risk — such as having fewer than the set number of people working full time or by limiting scheduled hours to fewer than the designated average 30 per week. It'll make your head spin just thinking about it.
No matter how you decide to handle the Affordable Care Act, it could turn into a bit of a juggling act without the right tools in place. Think about the dozens, hundreds or thousands of people on your team. Now think of trying to keep up with all of their hours…on paper. An online system could be the key to keeping their hours (and your stress level) in check. And that's a win-win for your managers and your bottom line.
Walk The Overtime Tight Rope
The other biggie that can get you into a lot of trouble if you don't have a solid way to track it: overtime. While your people may love the bigger paycheck, your budget does not. An online system can help you manage those hours, so you're alerted if someone is scheduled over the threshold you've set for him or her. Take away the "I didn't know/realize it" excuse, and you're one step closer to staying on budget and compliant.
Both the Affordable Care Act and overtime traps have one thing in common. Scheduling is complicated. You're trying not to over-schedule, which can lead to high labor costs and not under-schedule, which can lead to upset customers and stressed out employees. Mix in the fact that people trade shifts during the course of the week, and you'll soon see that you can be on the wrong side of the ACA and overtime equation in no time.
Don't Get ICE'd
Immigration is not only a hot topic for the Obama Administration right now, it's also a huge part of compliance for your business. If you're hiring people who are not legally allowed to work in the U.S., you're walking a thin line. Audits and fines are on the rise, and they're not expected to dip any time soon. What's also interesting is that ICE is no longer just targeting large employers. They're moving down market and investigating smaller and medium-sized employers, too.
The tricky thing about properly filling out I-9 forms is that there are lots of exceptions. The federal government doesn't give you a lot of wiggle room as far as when they need to be completed and when updates are required. It's also really tough to keep track of all the special scenarios — especially if you're a business with a lot of turnover.
To keep your risk at a minimum, it pays (literally) to find a partner who manages the Employment Eligibility Verification (Form I-9) process and offers E-Verify to confirm an employee's eligibility to work in the United States as part of their service. While lots of companies charge for this kind of service, others do not, so keep an eye out for those.
Don't Forget The Devil's In The Details
So let's say you do get audited. The key to minimizing your risk is being able to provide proof. Here's where things get tricky (again). You need an audit trail – who completed or updated the I-9, what changes were made and when those changes were made — which essentially means a record of everything that transpires for your I-9s. For you, that means everything must be logged, traceable and reviewable.
In this day and age, that sounds easy enough, right? If you're not using a software system to keep track of the Employment Eligibility Process and E-Verify, this is super difficult, if not nearly impossible. Many software applications do keep track of key milestones in completing the I-9 process, but unfortunately, that doesn't really tell the whole story. And if you're in the hot seat with an auditor, you better have the whole story.
Heed Uncle Sam
As if taxes aren't confusing enough, all 50 states decided to stir the pot a little more. Each state also has its own unique tax forms. Lucky for you, you only have to pay taxes in the states where you do business. Here's the unlucky part. States aren't exactly great about letting you know that they changed the forms. The answer to this problem? You guessed it — an online system.
Some online systems take that weight off of your shoulders and make sure all of your state tax forms are updated, so you don't have to worry about a thing. Otherwise, chances are you'll have to do things the old fashioned way by continuing to visit the Department of Revenue website for each state until you see the updated form. Then you'll have to compare it to the old form to see what's changed. If that isn't a time guzzler, I don't know what is.
Compliance is about more than avoiding auditors and fines. It's about your reputation. It's about trust. It's about protecting your people. If you lose those things, you've lost everything. So rather than thinking of compliance as a dirty word in the business world, think of it as the center of your reputation, your trustworthiness and making your people feel like they're part of an honest, safe team. I think we can all agree there's nothing dirty about that kind of business.
---
As a Senior Product Owner on the PeopleMatter Product Management team, Anna Turner serves as the "voice of the customer" while developing new features and products. She leads market research to understand key market problems and helps determine the product strategy to address those challenges with technology. Turner has more than seven years of experience in software product management, as well as three years of experience in Human Resources. In 2013, Anna earned her Professional in Human Resources (PHR) certification.