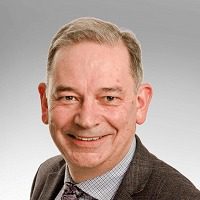 Christmas is fast approaching and stores across the country are bracing themselves for a surge in activity. For many, this is the busiest and most lucrative time of the year, though it can be fraught with problems if not managed well.
Significantly higher footfall and fierce demand for products mean that retailers have to work hard to maintain good customer service. Long queues, poorly arranged stock and a lack of available assistants frequently result in frustration for customers, even if their previous encounters with the brand have been positive. While others may be willing to hang around to grab a bargain, others will simply walk out of a store without making a purchase, or worst still, shun the shops altogether, preferring to spend their money online instead.
Competing with online retailers is never easy, but technology is increasingly helping brick-and-mortar stores to fight back. In recent years, mobile point-of-sale (mPOS) systems have proved to be a game-changer for brands that want to rival the convenience of e-Commerce, while still giving customers the chance to view products and speak to colleagues on the shop floor.
Although mPOS can, of course, be used throughout the year, it really comes into its own during peak periods like Black Friday and Christmas. Using mobile payment devices, including card readers linked to smartphones and tablets, customers can pay for goods in any part of the store, without having to queue up at the main tills.
It's easy to see how this would benefit supermarkets and other large retailers expecting to sell high volumes of electrical products in the Black Friday sales. If store managers are already deploying more staff members in the electronics department, it makes sense for them to also be equipped with payment devices too — since they are in prime position to handle more transactions and move people through quickly.
mPOS systems are crucial in tracking sales and stock, enabling store managers to make strategic decisions about how to use their resources most effectively. Now mPOS is providing access to real-time data on the move, creating responsive and flexible systems that are as accessible to small, independent retailers as they are to national chains. The fact that many mobile payment devices, along with associated hardware like mini printers, are Bluetooth-enabled means that stores can use them even if they do not have WiFi access.
When it comes to contactless payments, whether by credit/debit card or mobile, the U.S. has previously lagged behind Europe, particularly the UK. However, all that is changing as more banks issue chip-enabled cards, retailers install payment terminals and the popularity of Apple Pay and Android Pay continues to grow.
For stores, this certainly looks like a positive move — contactless payment systems, integrated with mPOS, could drastically cut the time it takes to process each sale, enabling cashiers to serve more people, reduce waiting times and generate more sales.
One of the reasons why contactless has been relatively slow to sweep the U.S. is down to security fears. Despite the fact that many people are now on their guard against fraud, there are understandably others who still prefer to pay in cash and who favor paper receipts to electronic ones. To ensure these customers' needs are met, retailers can create integrated mPOS systems linking a tablet to receipt printers and cash drawers.
It's all about giving customers more choice each time they go shopping. Receipts, in particular, provide reassurance that someone can return a product if they are not satisfied and keep it for their household records. On top of that, receipts provide another communications channel for retailers to reach customers, allowing them to request feedback on service or showcase their latest offers and promotions.
In the coming years, there's no doubt more retailers will need to embrace mPOS if they want to boost both sales and customer satisfaction. As competition from online retailers intensifies, driven by more flexible delivery options and low pricing, stores are under pressure to offer the same high level of convenience. Remember, customers value being able to try a product in the shop before they buy it — and the last thing you want to do is drive them online because the queues are too long. By bridging the gap between the real and online worlds, mPOS can help retailers offer the best of both.
Derek Way is managing director of UK-based Able Systems. Founded in 1982, the firm is the market leader in mini printers and as well as working in the retail sector, it also has clients in health care, transport, law enforcement and more. For more details visit www.able-systems.com.