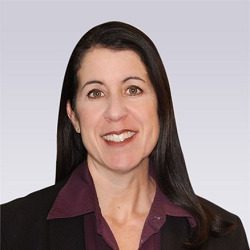 In the grocery industry, as in so many others, sustainability is an increasingly important topic of conversation. As an organization that is passionate about people and the planet, KeHE Distributors is driving toward a better future for our partners through sustainability initiatives and our hard-working supply chain.
With 16 North American distribution centers — including five million square feet of warehouse space and more than 550 trucks serving 30,000 cross-country routes — we recognize the impact we have on both our communities and our environment. It's a lot to wrap your head around, but innovating a supply chain with an eye toward sustainability doesn't have to be overwhelming. Here are a few ways to begin.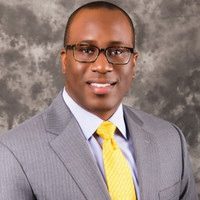 Team up with the experts.
When looking to make your supply chain more sustainable, why not enlist expert help? In 2004, the U.S. Environmental Protection Agency (EPA) joined forces with Charter Partners represented by industry stakeholders, environmental groups, American Trucking Associations and Business for Social Responsibility to launch the SmartWay® Transport Partnership.
This innovative collaboration provides a framework to assess environmental and energy efficiency as goods move through a company's supply chain. KeHE joined SmartWay in 2019 and relies on its tools and approaches to track and reduce emissions and fuel usage. This partnership allows KeHE to more accurately monitor our emissions, reduce our carbon footprint, and better understand the impact our fleet has on the planet — all so that we can efficiently set reduction targets.
Be a leader in research.
According to the World Wildlife Fund, 11% of greenhouse gas emissions that come from the food system could be reduced if we stopped wasting food. With 40% of our food going uneaten, KeHE decided we need to make a change in our distribution and throughout the industry's supply chain. But first, we needed to understand where the issues are coming from.
Through a sponsored study with Dana Gunders, a food waste expert, KeHE and Climate Collaborative created a best practice guide for retailers. The guide shares how a retailer can reduce its own food waste right in their store. Not only does the guide show how to execute change, but it also encourages each retailer to track their progress. By providing resources and encouraging our business partners, we made an impact beyond our organization. Look up and down your supply chain, ask questions, share best practices, and see how you can partner together.
Reduce transportation emissions.
It's no surprise that ground transportation represents a significant chunk of any supply chain's environmental impact. As such, reconsidering your fleet of vehicles may be a good first step on the road to a more sustainable supply chain.
Earlier this year, KeHE partnered with Clean Energy Fuels Corp. to add low-carbon emission trucks fueled with renewable natural gas (RNG) to our fleet. Clean Energy's Redeem™ RNG is a clean, low-carbon alternative fuel produced from organic waste. This environmentally friendly fuel source has been proven to reduce greenhouse gas emissions by at least 70% versus diesel. Zero Now is an ultra-clean fuel and engine combination, developed by Clean Energy, to help achieve zero emissions in the trucking industry.
Through the partnership with Clean Energy Fuels, we swapped five of KeHE's diesel trucks with natural gas trucks, which will result in an expected annual carbon reduction of 674 metric tons. That's the equivalent of planting 11,120 trees and recycling 235 tons of landfill waste. With each new truck using about 15,000 gallons of renewable natural gas annually, the reduction in annual carbon emissions will be comparable to removing 143 cars from the road.
Taking the first steps toward your company's carbon reduction goals can be as simple as switching vehicles. Do your trucks sustainably deliver products in a way that aligns with your company's values?
Consider new technologies.
When's the last time you took an inventory of your supply chain management technologies? You may be surprised at the sustainability efficiencies you can achieve by switching to new tech.
At KeHE, we use a state-of-the-art Pick to Light system: this advanced, light-directed picking technology delivers a highly accurate and efficient method of paperless picking to support in-full and on-time shipments. This year we've also enhanced our demand planning capabilities through Manhattan's DFIO software. The system assists in spoils mitigation, reducing our waste. Advanced tools along with dedicated supply chain experts help forecast accurately with demand planning and prevent food waste in the first place.
Changing the tech that supports your supply chain could have major impacts on the sustainability and efficiency of your goods movement.
Be prepared to pivot.
It's one thing to seek sustainability, and another to seek sustainability through business changes during an extremely volatile year. To keep product flowing uninterrupted to retail shelves, it's critical for corporations to be nimble and dynamic. Take stock of your vendor performances and offer retailers viable alternatives to keep product flowing when available. Innovating a supply chain to be more sustainable can start anywhere: in your transportation fleet, in your warehouses, in your technology. The important thing is to begin. Since the start our effort to innovate our supply chains to better serve our customers, KeHE has accomplished a 24% reduction in excess inventory levels, which directly impacts spoils reductions and makes our operations more sustainable.
---
Laura McCord is Executive Director of Sustainability and Corporate Responsibility at KeHE, driving environmental stewardship, employee engagement, and community involvement within the company. McCord has over 18 years of food retail experience, holding roles in merchandising, account management, and category management departments. She is a co-founder of CAREtrade® and DIVERSEtrade™, two groups created to support suppliers that share KeHE's mission to serve to make lives better and celebrate women, veterans, LGBT and minority-owned businesses. She received a Master in Sustainable Management degree from the University of Wisconsin-Madison. Gerard Nixon is VP of Supply Chain at KeHE, responsible for driving results through developing team members. With nearly 15 years of retail expertise, Nixon worked for Target and US Foods prior to joining KeHE. As a leader of KeHE's Diversity & Inclusion Council, he works to help drive a purposeful culture at KeHE. Nixon received a Master of Business Administration in Finance and in Finance and Strategic Human Resource Management from Southern Methodist University.