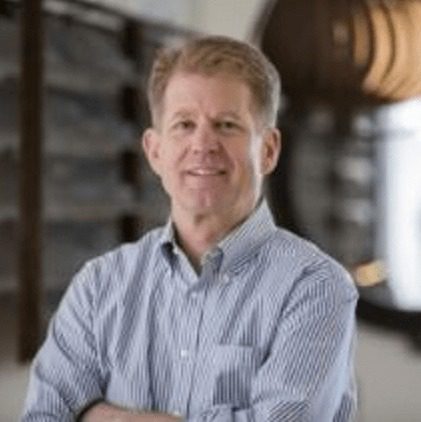 It's the most wonderful time of the year — and for many retailers it's also the most lucrative, accounting for 30% to 40% of annual sales, according to the National Retail Federation (NRF). The 2017 holiday winners will likely include those who took a strategic approach to 'brand uptime' — the concept of meticulously maintaining stores to project a consistent and positive image. The criticality of maintaining brand uptime lives in the impact it has on the ever-important customer experience, which is table stakes for success today and a detail that can no longer be left out of business plans.
Recent research from Deloitte that focused on shopping trends between Thanksgiving and Cyber Monday found that 69% of consumers who plan to shop over that critical weekend said they will first research an item online before going to a store to see it and then buying it there.
"The stores are very important for the overall season," said Rod Sides, who leads Deloitte's U.S. Retail and Distribution practice. This fact underscores the gravity of maintaining brand uptime for maximum ROI.
While we typically connect uptime to the health of a web site, it's important to note that uptime is at least as applicable to physical infrastructure and the impact it has on customer experience. In the midst of the "retail apocalypse," many of the biggest and best are investing in or moving to a hybrid brick-and-mortar model. Seasonal pop-up shops and temporary kiosks included, brands realize that brick-and-mortar is a not a liability, it's an asset and an evolving work-in-progress. Smart retailers are strategically reimagining storefronts to offer thoughtful in-store experiences and inspire consumer loyalty — which is critical for success, but very difficult to achieve solely online.
The Many Benefits Of Brand Uptime
A store's physical infrastructure directly impacts overall company performance. Despite the fact that perception is subjective, how a customer experiences your brand's physical presence directly affects perception, irrespective of the channel. To achieve an exceptional experience, retailers are applying a strong facilities management strategy — key for maximizing uptime in physical locations, and an essential component to overall brand and multichannel strategies.
With so much competition, things that were once deemed minor infractions — infrastructure issues like flickering lights, broken HVAC or parking lot potholes — now have the power to severely impact how customers view your brand, even after the problems are resolved. This ultimately shapes a shopper's future consideration and purchasing decisions, both in-store and online. It also influences a general perception of the company, potentially across channels, accentuating the importance of store uptime and its connection to the overall brand. First (and second, and third…) impressions matter, and how a store appears proves a critical differentiator for brand perception. If your stores don't look good or behave as they should, the strategic and innovative experience that initially attracted the customer to the store just won't matter.
Brand Uptime And Customer Experience
The concept of brand loyalty is as important as it has ever been, but given the plethora of choices today, brands that don't live up to stringent standards are taking a big risk. Customer experience has replaced factors like pricing and selection when consumers lean toward one brand versus another, and it's clear that relying on yesterday's processes is not satisfactory. The technology available to retailers today is paving the way to unprecedented success — or failure.
Consider this example: it's a week before Dec. 25 and you have a few free hours to hit your favorite store for gifts. When you arrive, parking is tough since the snow isn't properly plowed and upon entering, it's freezing since the heat isn't functioning properly. With emotions playing an influential role in almost all human decision making, it's highly likely you'll abandon your favorite store for the other one down the block that sells similar items. And where it's warm.
The Role Of Technology
A Nielsen study found that 83% of customers say they would stop using a brand after just one bad experience, yet it takes a brand 12 positive experiences to make up for just one unresolved negative experience. That's a lot of time and money wasted that might have been avoided simply by using technology across the business, especially during this critical shopping period when preventing outages and downtime is at least as significant as what's lining store shelves. The Internet of Things (IoT), artificial intelligence (AI) and machine learning are transforming logistics management and can also adjust customer experience on the fly. IoT and its underlying technologies are the secret to providing exceptional customer experiences.
IoT also has an important role in asset management, ensuring uptime so that business remains uninterrupted. Connected technology enables both the identification of problems that may impact experience and triggers preemptive alerts via IoT-enabled equipment, in-store or elsewhere. This is a critical benefit since these issues interrupt business and eat into revenue. Machine learning and AI drive visibility and provide deep insights so facilities professionals within retail brands are equipped to make data-driven decisions.
Holiday retail sales in 2017 are expected to increase between 3.6% and 4% for a total of $678.75 billion to $682 billion, up from $655.8 billion last year. The opportunity for retailers is real and the need for technology to help drive the best business possible, especially during the holiday shopping season, is only going to intensify with each passing year.
---
Tom Buiocchi, CEO at ServiceChannel, joined the company as an Executive Director in 2014. Buiocchi has more than 30 years of experience leading growth companies in both technology and energy services, including Jeda Networks (interim CEO), Drobo (CEO), Mohr Davidow Ventures (Executive in Residence), Brocade Communications (CMO), Rhapsody Networks (Vice President Marketing), FMES (co-founder and COO), and Hewlett-Packard. He has a Bachelor of Science in Electrical Engineering from Union College and a Master of Business Administration from Northwestern's Kellogg School of Management.