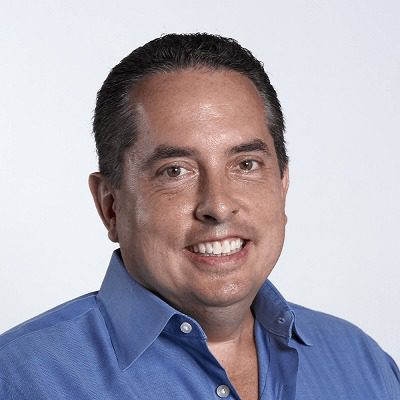 Black Friday and Cyber Monday, or collectively "Black November," are exciting times for shoppers and retailers, but my favorite part of this season (even more than the cheap deals on tablets and HD TVs) is the influx of data that is collected and interpreted in the weeks following the sales. The sheer volume of transactions that take place results in an enormous data set that is a dream for any company looking to guide 2018 strategies based on the latest consumer buying habits. This year in particular has been especially monumental, as we've witnessed major milestones like mobile, for the first time ever, surpassing desktop shopping, capturing 47% of all orders.
So what does it all mean? Consumers have grown accustomed to shopping just like they do everything else: seamlessly, quickly and likely using their smartphone. Before brick-and-mortar stores panic, there is hope, as the world of in-store retail is surely not broken — it just needs to evolve in certain areas to keep up. As 2018 is on the horizon, here are three predictions using learnings from Black November to fuel my recommendations for retailers to remain competitive in the most chaotic of times.
The Traditional Register Goes Mobile
Throughout 2018, we will see a continued adoption of contactless payments, as evidenced by the fact that in the U.S. it is forecasted to rise from less than 2% to 34% by 2022. Taking out your wallet to purchase goods is a hassle and consumers are increasingly expecting the ability to use their smartphones in lieu of the traditional wallet. Retailers must invest in improving hardware and infrastructure to support this for two reasons. One, it will allow them to provide the seamless point of sale (POS) transaction every business strives for, and two, it will enable them to collect real-time data at every point of customer contact, including POS.
Personalization Is No Longer An Option
Selling merchandise is no longer simply about closing a transaction, it's about engaging customers by offering them a more targeted, personalized shopping experience. In fact, Salesforce measured the impact of personalization on sales, and while 5% of shoppers clicked or tapped on a personalized product recommendation, those shoppers accounted for 28% of all revenue.
Personalization and interactive POS displays will be able to engage customers in real time based on gender, loyalty programs or preferences, and retailers will develop more ways to use biometrics to improve ease of use and security. While the fingerprint leads the way, expect to see more face recognition, voice activation and iris scans in the future. For example, Walmart is already in the process of developing facial recognition technology to detect frustrated or unhappy shoppers, and hopes this will help them improve overall in-store experience.
Physical Store Shopping Has Declined, But Can Still Be Leveraged
Initial data for this season found that on Thanksgiving Day and Black Friday, there was a year-over-year decline of 1.6% for physical store shopping. This is a small decline, indicating that the in-store experience is still critical for consumers, but my prediction is it's used to serve a slightly different purpose. Since it's so easy to browse for and purchase items online, rather than being the final sale for consumers, the physical store is an opportunity for retailers to enhance the shopping experience before actual purchase decisions are made.
This is why e-Commerce platforms are seeing the value in setting up pop-up shops, like Amazon Books has done. Moreover, I predict we'll see more traditional retailers experimenting with new ways to engage customers in stores, like Nordstrom's newest retail concept: Nordstrom Local, a destination that will leverage experiential tactics like manicures, personalized styling and an in-store bar.
Retail stores need not fear an impending doom for brick-and-mortar in 2018 — far from it. While November has shown that most shopping is happening online, the retail experience is still an integral part of a shopper's experience. Brick-and-mortar stores will continue to evolve in the coming year, and while it may not be the end destination for all, it certainly will play a purchasing power role. Retailers who embrace a seamless engagement of both physical and e-Commerce channels will be the ultimate winners.
---
Jeff Scott, CEO of Infinite Peripherals, has helped some of the leading brands in the U.S. since co-founding the company in 1993. His focus has been playing any role that's needed to understand client challenges and then help them become more efficient when transacting business with their customers. Scott's biggest innovation occurred when Infinite Peripherals became the very first company to develop an enterprise-based product for a multinational technology company's product line. The success of that partnership has helped propel Infinite Peripherals into one of the leading providers of enterprise solutions – with more than one million accessories and peripheral devices deployed.