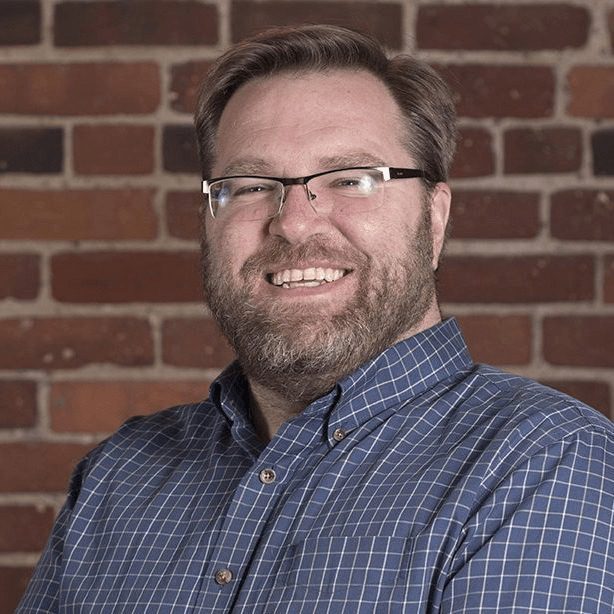 Email continues to be the little engine that could — while it's a long-established channel, it continues to be an effective customer engagement tool for retailers. In fact, according to the Direct Marketing Association, email marketing has an ROI of 3,800%. Because of the profitability of this channel, retailers across industries face pressure to send more emails, more often.
We recently conducted a survey examining how retail marketers currently think about and plan their email marketing calendar and found that, despite sending multiple emails to customers each week, 65% feel pressure to send even more emails to boost revenue and drive awareness. Fifty-seven% reported sending three or more emails a week, while 11% of that group send five or more each week.
But more doesn't always generate better results. According to Marketing Sherpa, about one in five respondents said they'd unsubscribe if an email was irrelevant to them or if the content of the email is boring or repetitive. Instead, consumers crave relevance. 81% of online shoppers who receive emails based on previous shopping habits were at least somewhat likely to make a purchase as a result of targeted email (Source:eMarketer) while 74% of marketers say targeted personalization increases customer engagement (Source: eConsultancy).
So, as consumers continue to get bombarded with emails, how do you cut through the noise even if your emails make it to the inbox?
Here are some tips that will help you create emails that consumers want to receive, revitalize your email program, help you get noticed and avoid the delete button:
Recognize individuality. Rather than relying on the traditional batch-and-blast, one-size-fits-all approach, move to a customer-centric one that caters to the evolving tastes of each individual customer. To keep up with these constantly changing preferences, expose a variety of categories and subcategories from your product catalog to keep them interested and engaged. Be sure to tap the treasure trove of customer data you have to tailor email outreach to different types of customers and further segment and improve your email marketing strategy.
But don't view each email individually. One big mistake email marketers make is thinking that each email exists on its own in a vacuum. This can be a costly misconception. Instead, view each email as part of a content diet that you're serving to each of your customers. Use what you know about each customer to select the right mix of content, providing a balanced diet that nourishes their evolving interests and how they change over time.
Provide variety. Data derived from personalization tools and machine learning technology can clearly indicate what consumers are already buying, and most retailers would agree that consumers are rarely buying the same items over and over again. Your email strategy should reflect this. Rather thancontinually forcing the same static email content down consumers' throats, offer them a variety of content across the product catalog. Just as humans (for the most part) crave a varied food diet, consumers want a variety of email content. If you don't provide it, they'll tune you out.
In order to do this effectively, build and maintain a content library that includes a diverse cross-section of your product catalog. This enables you to not only expand the lifespan of every email, get more click-throughs and generate maximum revenue from every existing piece of content, but also move beyond best sellers to expose new and different products. Use the data from past email behavior to decide what email message(s) each consumer will receive each week (something we found only 50% of respondents were doing in our survey). By providing a mix of content, products and categories, you can more effectively engage with customers and whet their individual appetites.
Focus on relevance to limit reliance on discounts. Our survey found that 76% of retail marketers rely heavily on promotions in their email marketing campaigns and that one third (33%) said more than half of all emails sent include a promotion or discount. While we all recognize the need to reduce this reliance on discounts, the struggle to find an effective plan to execute the shift and not lose revenue remains challenging.
However, by focusing on providing the right pieces of content to consumers based on relevance to them, you can start to win this fight. Using the data, you have to understand the customer journey can help in identifying and prioritizing the product categories your customers like most and are willing to buy at full price. With this information, you can then offer customers the products they actually want, when they want them instead of hoping to win them over with constant discounts.
It can be hard for retailers to avoid being the proverbial annoying company via email in the digital age. Since it is such a powerful marketing tool, it's easy to overdo it. But as consumers get bombarded and smaller numbers are getting click-throughs, the challenge to drive results has never been greater for email marketers. By focusing on relevance and variety, and using the data you have from customer interactions to inform what you should do next, you can deliver individualized communications that resonate. The result is customers who have a higher propensity to click through and buy more while also hitting your short-term email marketing metrics.
---
James Glover is President and CEO of Coherent Path. Prior to Coherent Path, he was VP of Sales at Desktone where he was responsible for accelerating customer adoption and revenue growth from zero to over 100 customers to whom he sold through world class partners like Dell and Time Warner Cable. Before that, Glover held executive positions at Memento (acquired by Fidelity Information Services) and Watchfire (acquired by IBM). He earned a Bachelor of Commerce degree from the University of Toronto.