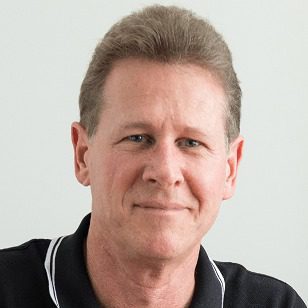 The retail industry has seen a slew of advances since the arrival of the Internet, yielding valuable innovations and creating new efficiencies in core industry processes, including POS systems, inventory management, employee management, CRM, customer loyalty programs, and online sales. These advances are responsible for countless improvements to business practices that benefit both retailers and customers, but they also have introduced a vital reliance on online connectivity at store locations.
Where once a retail store could continue to function through Internet outages — by breaking out pen and paper to record transactions or temporarily becoming a cash-only business — the modern point of sale and other connected systems that add so much efficiency when functional become expensive roadblocks when disconnected.
Research by The Standish Group finds that every minute of POS downtime, on average, costs a retailer $4,700. Possibly even more harmful to a retail business than the immediate loss of revenue from an Internet outage can be the loss customer goodwill. When systems go down and customers are made to wait without knowing when they'll be able to complete their purchases, an Internet outage can quickly develop into customer outrage.
Psychology research on waiting in lines finds that uncertain waits are perceived to be longer that known, finite waits, and that anxiety makes waits seem longer as well. About half of customers will actually avoid a retailer in the future if they were made to wait longer than five minutes. The negative effects of a wait due to system downtime reach far beyond just that wait and that moment: Customers who are still shopping may see the line and leave, people simply passing by the store may decide not to enter, and nearly half of customers say they will avoid a store because of someone else's bad experience.
The truth is that Internet outages themselves are unavoidable. A white paper from Globalscape finds that 90% of organizations have unexpectedly lost access to critical systems, and one third deal with network downtime issues every month. The causes of outages are often beyond anyone's control, whether due to construction or vehicle accidents, bad weather, or crashes or outages at a business's Internet service provider. They can also be caused by something as simple as a "fat fingered" situation. To prepare for possible Internet outages, retailers need to think through backup solutions for maintaining server connections and keeping their networks up and running. Such foresight acts as a retail business's insurance against downtime, and, as is the case for just about anything, prevention costs less than disaster.
So-called "failover" or "failback" technology uses a secondary connection to keep online systems operating when the primary Internet connection at the store goes down. These secondary connections are often cellular-based so that they are unlikely to be unaffected by the cause of the primary land-based line's failure. When the primary connection is interrupted, a store's router will failover to the secondary connection with uninterrupted continuity for processing sales. These networks will then failback to the primary connection when it is restored. These backup connections may also allow for always-on out-of-band network management, where administrators can remotely manage and monitor networks and work to troubleshoot and repair primary connection issues faster than they would be able to otherwise, even when the primary link is down (and especially if sending an admin out to the store to physically interact with the router is the alternative).
Administrators can proactively detect faults before they become failures with functionality that monitors and logs system health and environmental conditions. Retailers may also take advantage of the flexibility offered by these network connections, which can be immensely useful in quickly implementing seasonal pop-up stores and similar projects without a great deal of resources placed on infrastructure.
Maintaining Internet uptime is essential for retailers in continuing to operate the systems and services that bring in revenue, best utilize employees, and build trust and rapport with customers. Failover/failback connectivity becomes a safety net, ensuring retail business continuity, and offering out-of-band management for better network administration and faster repair times. As too many retailers have learned the hard way, avoiding downtime during a single outage incident with a quality backup connection can demonstrate a substantial return on investment.
---
Rick Stevenson is the CEO of Opengear, a company that builds next generation smart solutions for managing and protecting critical IT and communications infrastructure.