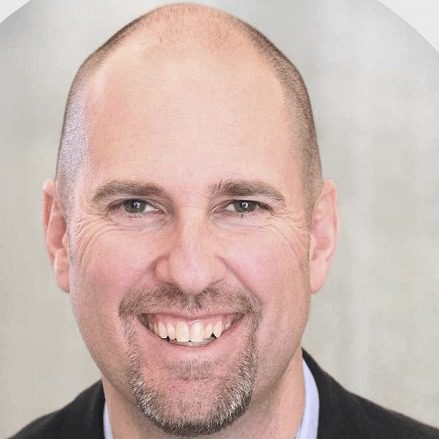 Although most pundits don't see it yet, the Apple Watch will deeply disrupt the way people behave and companies do business, in the same way that the iPhone fundamentally shifted our relationship with so many brands onto an indispensable four-inch slab of glass that we now carry everywhere.
The Apple Watch officially launched on Friday, April 24, and already analysts estimate that Apple sold somewhere between one million and two million watches in its first two days of pre-sales, with the bulk of those sales being attributed to the $350 "Sport" model. Apple also reportedly sold about 10,000 of the luxury-priced "Edition" watches. At their lowest end, these estimates mean that Apple sold more units in 72 hours than the entire Android Wear ecosystem did last year. Yet the real test will be how the Apple Watch impacts the world of commerce, and whether it transforms consumer behavior.
This is a road that we've been down before. Consider that the iPhone commercialized our ability to connect to a universe of information and utility, whenever we have a free moment to pull out a handheld device. Apple launched a global behavior shift by being the first to give people ubiquitous access to a critical mass of consumer services — with a million apps that provide convenience and the ability to connect and get things done while on the move. But despite the considerable strengths of its form factor, the smartphone is not necessarily a logical or effective device to provide connectivity during every task or activity.
We at Elastic Path believe that the Apple Watch, and similar products that will inevitably follow, will herald another global change in consumer behavior, precisely because they offer speed, convenience and safety in scenarios where using a phone is awkward or impractical. The Apple Watch provides the missing link between cloud data services and physical characteristics such as location, identity or current activity. It's the right form factor for getting things done when you are in the middle of doing something else — exercising, paying, unlocking a door, moving somewhere or interacting with an "Internet of Things" connected object. In each one of these scenarios, it is faster, easier and safer to use a watch-based app than a conventional phone-based one.
To substantiate our hypothesis, we sent three e-Commerce experts from Elastic Path to our local Apple Store on launch day to see for ourselves if the Apple Watch as a platform is capable of bridging digital and physical in sufficiently compelling ways — and whether it is desirable enough as a consumer product to deliver a critical mass of adopters, as the iPod, iPhone and iPad did before it. Here's what we found.
The Apple Watch is the most complete, attractive and functional wearable device on the market, period. This was almost a given, seeing how Apple's legendary attention to detail and focus on the consumer experience has an established track record of success and has been proven out in the existing iOS ecosystem. But attractive and functional doesn't necessary mean it will transform an industry. So we dug deeper.
By now, early adopters have come to expect — and excuse — significant deficiencies in first-generation products from Apple. The original iPhone shipped without an app store, and was seen as little more than a fancier, if well-executed, device for voice and text communications. The first iPad had no camera, no multitasking, and was considered slow even in its heyday. Yet these functional gaps didn't stop the iOS platform — or the concept of handheld computers — from exploding.
As they did with the iPhone as a glorified telephone, we believe that people are going to buy the Apple Watch simply because it's a really nice watch for $350. As the first adopters learn to live with this new form factor, over time they will discover the benefits of ubiquitous connectivity — function by function, killer app by killer app. As the installed base rises, Apple and its inevitable competitors will quickly reach the critical mass needed to transform the wrist-worn form factor from a curiosity to a necessity.
When Apple Watch is on the wrists of millions, it will profoundly impact the world of commerce. Near-field interactions (like Apple Pay for payments, boarding passes at airports, loyalty cards and keys) are already showing signs of hockey-stick adoption. There's already a limited, though wildly successful, proof-of-concept: Disney's lauded MagicBand technology allows customers to enter parks, unlock their hotel rooms, access their meal plans, and pay for retail purchases. Interestingly, many have used the word "magical" to describe both the Disney MagicBand and their early experiences with wrist-worn Apple Pay. The concept is so fast, convenient, and secure that it could be the catalyst that marks the beginning of the end of cash.
So far, only deep-pocketed pioneers like Disney and Starbucks have been able to craft really compelling, consistent, omnichannel digital experiences for their customers. By building out an infrastructure for these types of interactions with Watch OS, accessible to enterprises big and small, Apple is building the ecosystem that will democratize these capabilities and enable all businesses to catch up to the current market leaders.
By bridging digital and physical in a highly convenient way, Apple Watch will likely herald a renaissance for traditional brick and mortar companies struggling to bring the benefits of digital to their real-world environments. To date, much of the benefits of digital business transformation have accrued to pure-play or digital-focused businesses that operate almost entirely through a screen, because that's where consumers have been focusing most of their attention. But the advent of wearable devices that people actually care to wear could launch a new era of the "connected physical".
When you look at the Apple Watch as a missing link of omnichannel commerce (because it allows the digital form of a customer's identity, preferences, and behavior to combine with their physical context to provide natural forms of guidance, utility and value) you can see that the businesses that will benefit most from this shift will be omnichannel retailers, transportation, travel, hospitality, live entertainment providers — basically, any enterprise with a physical component.
The negative reviews of the Apple Watch thus far have focused on specific underwhelming features. They're missing the long game that Apple is playing here. Like its handheld predecessors, this is just the first iteration — a category creator rather than the killer device — that will blaze the way for a new form factor that will deeply transform the way we perform many tasks and in turn how we expect physical things to respond to us. You can be certain that future iterations of the Watch will perform more and more tasks without the assistance of an iPhone — and once a cellular radio is incorporated, there will be little reason for the average consumer to carry one in many situations — from heading for a quick lunch, to going out at night or on vacation. An Apple Watch capable of independent, ubiquitous connectivity will mark a massive inflection point where businesses that have ignored this form factor will literally lose their first line of connection with customers.
Make no mistake — the Apple Watch is about to cause a brand new shift in consumer behavior. The companies that respond to it most effectively will be first to reap the benefits of the next chapter in digital transformation.
---
Matt Dion is Vice President of Marketing for Elastic Path. With more than 20 years experience, Matt is a consummate thought-leader in the areas of digital marketing, experience-driven commerce, commerce strategy, marketing, and business development. His insights on how executives can build digitally-enhanced experiences that unlock new value have been featured in TechCrunch, CMSWire, Huffington Post, Internet Retailer, Get Elastic ecommerce blog, Retail Online Integration, and Chain Store Age. Matt is also a much sought-after speaker, having presented at Adobe Summit, Enterprise World, Digital Entertainment World, Luxury Interactive, Digital Hollywood, and others. Matt holds a Bachelor of Business Administration and Psychology from Simon Fraser University. He has served on the board of directors for Active State, 90 Degree Software, Meridex Software Corporation, ACETECH and Inetco Systems.