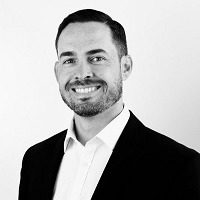 With COVID-19 forcing businesses to reinvent operations to meet changing consumer behaviors, companies have had to quickly evolve to a radically new normal — especially retailers. In the past month alone, Walmart, Target, Best Buy and DICK'S Sporting Goods all have announced that they will not be opening their doors on Thanksgiving in an effort to limit the spread of COVID-19.
As Black Friday traditionally kicks off the holiday shopping season, retailers are coming up with new plans to make certain they meet sales goals while maintaining the safety of their customers at the same time. To ensure the best results this holiday season, advertisers need to account for the change in consumer buying behaviors and develop an advertising strategy that prioritizes online sales.
The biggest difference in advertising this holiday season will be the transition from targeting consumers based on their proximity to stores, toward targeting consumers based on interest or intent behavior they have shown online. Gone, at least temporarily, are the days of proximity being the single most important factor in who to market toward.
The Shift from Brick-and-Mortar to Ecommerce
In previous years, advertisers have focused on driving in-store foot traffic during heavy holiday shopping days like Black Friday, which is why proximity targeting has traditionally been the key to their advertising success. Studies have shown that 87% of consumers typically travel 15 minutes or less to make everyday purchases. However, with the change in today's environment, many of those purchases are now being made online, where the location of the retailer is no longer part of the equation.
With consumers favoring online shopping over in-store, retailers no longer need to remain focused on reaching those who live near their stores. Instead, online retail and ecommerce efforts open up the market massively for retailers, as they can now reach consumers anywhere across the United States rather than having to focus on proximity efforts.
This means advertisers can spend their budget more effectively, by repositioning their strategy to focus on precision targeting based on online interest(s) or intent behavior(s); in short, people that have exhibited a behavior online that indicated they are looking for a product or service the retailer offers. Tighter, more specific targeting lends itself to better performance. The same budgets can be used more effectively and provide better results because advertisers can drill down their targeting efforts to advertise to consumers who are already interested in their product or service, eliminating wasted impressions on those who are not interested and/or just happen to be within a certain proximity to your storefront.
Successfully Reaching Homebound Holiday Shoppers
With so many shoppers likely staying home during the 2020 holiday season, it will be essential for businesses to be able to effectively reach holiday shoppers while at home to drive online sales. By leveraging an addressable programmatic strategy, online retailers can effectively reach households, across all screens in the house, even the TV, that have expressed interest in a product or service through their online behaviors.
Behaviors such as visiting a website, searching for your products or service offerings and/or reading content that pertains to a specific item or service demonstrate a level of interest that advertisers can capitalize on this holiday season. With this information, the more granular and customized audience is results in less wasted impressions, therefore maximizing campaign performance by targeting only the specific households that match a combination of demographic variables and online behaviors and skipping those that don't.
Additionally, as consumers continue to make purchases online via digital channels this holiday season, brick-and-mortar stores will not have to manage the constraints of keeping inventory on shelves to the degree of years past. Additionally, it's expected that the promotional window aimed at driving holiday sales will be extended due to the influx of online shopping. This will allow the promotional period to begin earlier and possibly extend later than previous years, giving advertisers more time to drive holiday revenue from those that are homebound.
The Rise of Streaming
Consumers have also increasingly moved toward consuming streaming content during the course of 2020, which has resulted in advertisers shifting their budgets to encompass more CTV campaigns. This shift in ad dollars is poised to play an important role in holiday advertising plans this year. While this trend had been gaining momentum prior to the pandemic, COVID-19 has accelerated the shift to streaming.
Using CTV advertising, holiday marketers can combine the impact of TV ads with the precision of digital targeting. Advertisers that utilize these capabilities will be able to reach viewers with the same message as they would using traditional Linear TV, but with improved precision in targeting and attribution, it's likely this trend is here to stay far beyond the holiday season.
Attributing an ROI to Holiday Advertising Efforts in 2020
In-store purchases have historically been difficult to tie back to TV advertising efforts. Aside from word of mouth or utilizing a promotional code, it was hard to tell if an in-store visitor had previously seen an ad or not. As advertisers focus on driving online sales and ecommerce business this holiday season, they will experience far more advanced attribution capabilities for tracking online conversions — such as visiting an advertiser's website, completing a form-fill, adding a product to a shopping cart or purchasing a product. With many advertisers likely working with tighter ad budgets this year, it will be essential that they have an effective way to attribute ROI to their campaigns.
While retail advertising has certainly changed this year already, there are many things advertisers can do now to take advantage of the shifting landscape. Pulling the right levers to get your targeting dialed in to the right audience, utilizing an addressable strategy to reach those audiences and investing in CTV advertising will be key for the holiday season. Things will be different, but there is undoubtedly an opportunity for marketers to achieve better performance, increased cost-savings and a significantly better ROI for holiday campaigns in 2020.
---
Ryan Horn is the SVP of Marketing at Simpli.fi. A marketing professional with a strong strategic vision coupled with tactical execution, he is responsible for corporate branding, lead generation, public relations and training. Prior to joining Simpli.fi, Horn worked at Think Finance, a financial lending technology company, and First Choice Power, a retail electric provider. Horn holds a Master's degree in Business Administration from the University of Colorado at Colorado Springs, and a Bachelor's degree in Business Management from Texas Tech University.