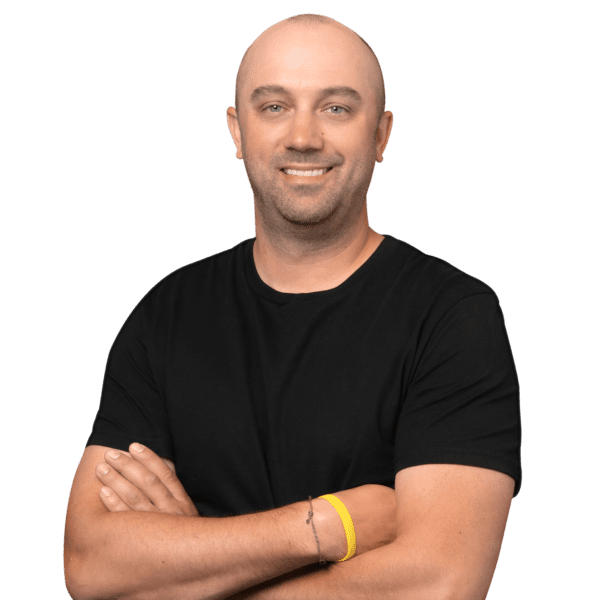 Subscriptions originally emerged as a way of creating recurring revenue models for retailers and brands. They then evolved into a novel way of solving everyday consumer problems (making meals, figuring out what to wear), while adding an element of product discovery along the way. Today, subscriptions are an entire economy — the next phase of which will be defined by transforming regular customers into loyal members.
Achieving this will require getting shoppers to invest in the brand itself. From a subscriptions standpoint, that means creating programs that unite a brand's unique value proposition with whatever it is that motivates shoppers to engage with them: a sense of community, a personal touch, opportunities for discovery, surprise and delight or flexibility.
If you've been on Amazon lately, for instance, you know that the moment it detects you purchasing a replenishable item (coffee, printer ink, vitamins, etc.), you're instantly offered a regular subscription — and at a slightly discounted rate if you're a Prime member.
For Amazon, convenience, simplicity and speed alone are what its members are signing up for, making these the backbone of their subscription business. But for most other retailers, whose value propositions inevitably go beyond speed and efficiency, a successful subscription model should reflect how shoppers experience their unique benefits.
The good news is that there are seven different subscription models for brands and retailers to consider, and each can be customized to match the experience that will help them transform customers into loyal members.
Here's a look at each and the brands that are owning them:
1. Let Customers 'Set it and Forget it': The Recurring Products Model
A simple yet effective way for brands to offer subscriptions, the recurring products model accounts for 32% of all subscription purchases. It automates the purchase of replenishable items such as food, toiletries or any other household item that is used predictably. This subscription model is easily combined with other models, so retailers can start simple and add on to their program at a rate their back-of-house operations can handle.
We Feed Raw uses the recurring products model to connect subscribers with dog food — specifically, its recipes formulated by PhD animal nutritionists. To transform what is otherwise a basic recurring product model into an experience that also showcases the brand's value (its deep insight into pet nutrition), We Feed Raw has introduced curated meal plans. Customers are asked to answer a series of questions about their dog so the company can suggest a meal plan tailored specifically for them. The resulting meal plan packs each day with maximum nutrition with plenty of variety, pre-portioned for a pet's ideal adult weight and packaged to easily thaw and serve.
By reinforcing its own value during the subscription process, the company elevates itself beyond a basic commodity and gets customers to invest in its brand.
2. Hook Customers With An Introductory Offer: Convertible Subscriptions Model
The convertible subscriptions model has been popularized in the market by streaming services like Netflix and Hulu. It draws consumers in by offering an enticing starter kit, whether it be a free trial or a promotional price for limited features, before converting to an ongoing subscription to the full product.
Coffee company Olympia Coffee offers a free trial before enrolling customers automatically into a subscription plan; if customers don't like it, they can cancel it before they ever pay for an order. With more than 12 blends of freshly roasted coffee, consumers can try their favorite and then choose if they want to keep with it.
The quality of Olympia's coffee, roasted the day it's shipped for ultimate freshness, is what entices consumers to subscribe and keeps existing subscribers active. Customizations such as being able to choose how much coffee they want and the frequency it's delivered are what transforms customers into members.
3. Give the Option of Choice and Watch Consumers Continuously Choose You: Build-a-Box Model
Shoppers want to have choices and purchasing power. The build-a-box model provides exactly that. Brands let customers choose a box with their favorite products, or customers let the brand choose for them based on what's most popular —and some brands offer both options.
Foreign Affair Winery is a Canadian winery and part of one of the biggest liquor companies in North America. Members of its Wine Club can choose between two subscription options: 'You Decide' or 'Let us Choose,' allowing members to stick with three of their favorites or discover three new wines selected by in-house experts. With such a wide variety of wines, subscribers are able to control their experience or be adventurous with the wines they try next.
4. Create Something for Everyone: Curated Boxes Model
Brands that want to appeal to audiences with specific interests, lifestyles or values usually look to the curated boxes subscription model. This is a unique collection or multi-brand offering consumers can't get anywhere else.
An interesting brand using this model is Cavali Club. The company releases an equestrian-focused box four times a year, packed with curated items for both the rider and their horse. And it's not just what's inside the package that subscribers like — it's the appeal of the packaging and unboxing every three months. Cavali Club's packaging changes with the seasons and always features equestrian-inspired design. And since subscribers don't know exactly what's in the box until they open, it's a fun surprise-and-delight moment.
5. Make Every Month a Subscription Month: Monthly Clubs Model
It's exciting to get a surprise at your doorstep once a month. The monthly clubs model gives subscribers something to look forward to 12 times a year, whether it be a special selection of items or the latest products. Each month subscribers have the opportunity to discover something new, and brands are able to gather insight on which products are preferred.
By offering customization, businesses using this kind of model can determine what a customer wants, as well as offer bonus options or the chance to opt out of a certain product. Penny + Grace, a jewelry brand, does this well with a simple survey asking questions to gauge customer preference by color, ring size and whether or not they want earrings. Each month subscribers receive three different jewelry products (all a surprise!) in a faux-leather clutch, tailored specifically to them. And unlike other subscriptions that make you pay for the pieces you choose to keep, subscribers get to keep all three pieces.
6. Build a Community: Exclusive Model
Members-only clubs hold a certain prestige that is hard to replicate. The exclusive subscription model gives consumers a similar feeling, by offering them an invitation to join a close-knit community of like-minded individuals. While all brands have the end goal of turning customers into members with subscriptions, this specific model promotes a community as part of the subscription. Whether it's forums, events, coaching or exclusive content, subscribers are buying into the community aspect more than just simply a product.
Marion's Kitchen All Access solves the "what to cook for dinner" dilemma by delivering products not sold in stores and giving subscribers access to exclusive master classes and recipes. The company has created a community of chefs, from beginners to masters, that join together regularly in classes and in the members-only area, where they can chat and swap tips. Subscribers can also choose from three membership tiers that they update at any time.
7. Maximize Sales Online and In-Store: Brick and Mortar Model
Combining an online presence with a physical retail store maximizes sales and consumer interaction. The brick and mortar model offers members an exclusive subscription with online and offline benefits. Brands using this model will drive brand loyalty and reduce churn by providing a range of online and offline benefits.
Chaeban brings ice cream flavors like Earl Gray Latte and Anna Bananutella straight to subscribers' doorsteps. The company offers its subscribers perks that can be redeemed in store and online, like trying never-released-before flavors. A benefit of this model is that subscribers can easily pick up additional items in store if they're craving more than they received. And for every 10 pints delivered to subscribers, Chaeban donates a pint to a worthy recipient or cause.
Companies don't have to stay in one lane, sticking to only one of seven key subscription models. In fact, the golden rule that top-performing subscriptions companies follow is to combine elements from multiple models, to give consumers more reasons to sign up and stay on board and ultimately transform customers into loyal members.
---
Jay Myers is an accomplished entrepreneur with over 20 years of experience in the ecommerce space. In 2012, he co-founded Bold Commerce, an ecommerce technology company providing industry-leading solutions for over 90,000 brands. A recognized expert in subscriptions, Jay helps companies leverage subscriptions to grow recurring revenue and build deeper relationships with customers.