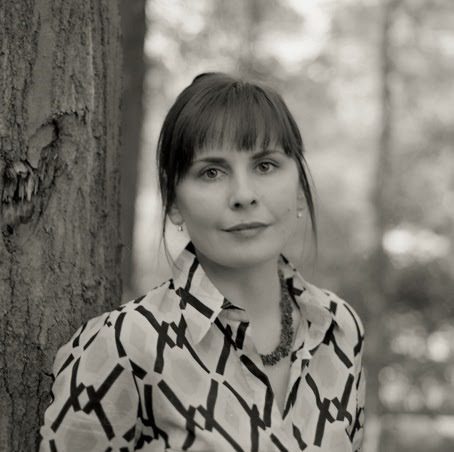 Over the past decade, the retail channel has been gaining importance in most brands' go-to-market strategy. This is primarily due to three major factors: 1) fragmentation of media and brands' inability to cheaply drive demand via traditional advertising; 2) consolidation of retail and its stronger buying power; 3) retailers' progress in capturing and leveraging shopper data that enabled them to create a meaningful relationship with brands' consumers.
Today, retail chains position themselves as a "Retail Media Channel," and rightfully so: they enjoy the weekly foot traffic of hundreds of millions of shoppers, which represents an opportunity to bring brands' marketing dollars closer to the store and shelf.
Many brands discovered that shopper marketing brings better returns than traditional media or trade discounts, and have been shifting spend toward shopper marketing for a while now, with no sign of slowing down. According to Cadent Consulting Group's 2015 Industry Shopper Study, shopper marketing spend doubled between 2012 and 2014, and now represents 13.5% of overall marketing budgets, surpassing the growth of digital marketing spend.
This is great news for retail marketers, however, major hurdles still exist that prevent them from fully realizing the potential of increasing shopper marketing investments. In order to ride this trend, retail marketing leaders must crack the code of sustainable brand collaboration and Joint Business Planning.
Those who find the right approach to engage the brand community will reap the most benefit and capture a disproportionate share of shopper marketing funds. Those retailers who develop their shopper communication strategies in isolation from the brand community will find themselves missing out not only financially, but also from lack of ideas, content and human talent.
Here are several ways retail CMOs and marketing leaders can foster better connectivity with their brand community and ride the wave of shopper marketing Renaissance.
1. Go Beyond Annual Vendor Conference
Many progressive retail chains established a great tradition of hosting annual vendor conferences where senior leadership sets the tone, showcases successes and unveils high-level priorities. Unfortunately, these one-day sessions are not enough to sustain the dialogue throughout the year, and they do not provide enough specifics for the shopper marketers to latch onto and get behind right away. Because they are very tuned in, many big ideas you share with them at the vendor conferences they already expect or have heard about. The people who benefit most from vendor conferences are headquarters executives who don't interact with your team every day.
Think of ways your high-level strategies come to life in your everyday communications with local brand community, and provide opportunities for shopper marketers to interact with your marketing team on a more consistent basis, be it with webinars, new process announcements or co-op program requests for proposals. Treat your vendor communications the same as you do customer communications: Do your memos to the brand community project your company's brand image, have a clear positioning, explain your company values and goals? Are the value proposition and reason to believe clearly stated so that brands are compelled to take action and partner with you?
2. Leverage Local Human Capital
Most big and mid-size brands are establishing field shopper marketing capabilities in your neighborhood. This means that there is now an army of marketers who tune into every piece of news coming out of your organization, live and breathe retail, aspire to bring you new shopper solutions and help you grow your business. Think of them as the extension of your marketing team. They are your best advocates within their organizations. Do not hold back if you see opportunities for their companies to improve the way they serve you, be it with new products, new content or new ideas.
A typical shopper marketer profile is a former brand manager, often with an MBA degree and several years of work experience. Many of them are young, energetic, ambitious professionals whose creative talents are often under-leveraged. Consider idea pitch competitions among brand vendors, and encourage complementary product manufacturers to join efforts and bring you total store solutions. This can work especially well for the emerging categories that may not yet have enough scale to pull off a major promotion on their own.
3. Co-Sponsor Digital Incubators For Tech Startups
In a race to capture attention and win business from the younger generations of consumers, forward-looking brand companies are investing in digital media, and a sizeable portion of this investment may be directed toward digital shopper marketing. More and more brands encourage the development of new consumer-facing technology by partnering with startup companies. These efforts, combined with retailer perspectives and capabilities, can result in breakthrough shopper technology solutions and can speed up your organization's learning curve and help engender loyalty of the most fickle digitally empowered shoppers.
4. Automate Complex Collaboration Tasks
Retailers who aspire to build out their co-marketing capabilities may be hesitant to start because they know that omnichannel co-marketing programs are complex by design. It takes a lot of effort to coordinate communications between the departments, manage a myriad of vendors, and rally multiple brand sponsors. Rather than relying on traditional email and document-based communication methods, consider collaboration technology and tools to streamline the workflow, make communications rely less on email and offline documents and turn it into a fluid, repeatable, scalable process that builds transparency and trust and gets your teams to make quicker decisions.
5. Access And Leverage Branded Content
Have you considered external sources' marketing content that is begging to be used? Millions of dollars are spent annually by brands to create spectacular, engaging content, most of which is drastically under-leveraged by retailers. Most brands would offer usage rights to their retail partners under certain conditions. Ask your brand partners today what recipes, lifestyle photography, editorial, videos and consumer incentives they already have and are planning to generate next year. Evaluate how their content fits into your communication strategy, then find a way to access and process and leverage it.
A good example of how a retailer is leveraging branded content is Kroger's Inspired Gathering site that features decoration tips and recipes for various festive occasions. Slight modification to the content creation process to accommodate retail needs is possible. It's worth asking if brands would agree to create modified versions of their recipes to feature your private brands or include your "ideal target shopper" persona in their upcoming lifestyle photo shoot.
6. Be A Matchmaker For Private And National Brands
If private brands growth is among your strategic objectives, one of the ways to create synergies and stretch your marketing budgets is to leverage complementary national brands for a complete shopper solution. Natural combinations such as pasta and pasta sauce, waffles and syrup, frozen lasagna and salads, coffee and creamers beg to be co-promoted, as long as they target the same shopper audience and won't dilute each other's equity. Reach out to complementary brand manufacturers and offer them opportunities to develop joint promotions and communications for relevant seasons and occasions.
---
Olga Yurovski is Founder and CEO of Shopperations. After more than 15 years working as a marketer in the Consumer Packaged Goods industry, Yurovski became a software entrepreneur. Today, she runs Shopperations, providing web-based, collaborative planning software for brand and retail marketers who outgrew Excel, to enable transparency and trust, stronger accountability of spend and more disciplined shopper marketing promotional analytics.