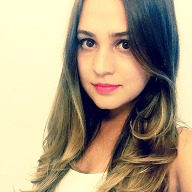 Becoming an Amazon seller comes with many factors to consider. Everything from how to sell, to what to sell, to where to sell — not to mention all the rules and regulations involved — can make the setup process intimidating for aspiring sellers. Not to worry! The following points are designed to make getting started easier.
1. Decide What Kind Of Seller You Will Be: One of your most crucial decisions will be whether or not you ship using Fulfilled by Amazon (FBA), Merchant Fulfilled Network (MFN), or both. The best way to decide which method will work most effectively for you is to carefully account for your needs and make sure you are choosing the most congruent method for your business.
What's the difference? Sellers who use FBA pay a fee to store their products in Amazon's fulfillment centers. Amazon then receives the information for each order, takes the stock from the shelves, packs it and ships it. Amazon also provides the customer service for all FBA products. MFN simply refers to sellers shipping their own products directly from their own homes, businesses or warehouses after receiving orders through Amazon. This means that locating the stock, packing the orders, arranging for the shipping and providing all customer service is the direct responsibility of the seller.
2. Choose A Branding Strategy: Amazon boasts 170 million active users. Branding and marketing yourself as a seller is one of the best ways to set yourself apart from other sellers. There are several options for marketing yourself as a seller, the question becomes: which one will be right for you and your host marketplace?
In order to combat the self-branding obstacles set by Amazon, marketing should come in the form of how well sellers can position themselves within the marketplace. For example, having a Pro Merchant Subscription, listing unique products, and repricing listings are the best ways to maintain a competitive edge on Amazon.
The Pro Merchant Subscription decreases a seller's transaction fee and allows for bulk item listings as well as enhanced reporting and more selling options.

By listing unique products, sellers decrease their competition and are able to sell at higher prices.

Similarly, by employing a repricer, sellers are able to automatically monitor their competition and sell at higher profit margins. Every Amazon seller strives to attain and retain the coveted Buy Box. Listing price is ranked as one of the most important factors in determining Buy Box attainment. Hence, keeping your listings' prices consistently competitive directly affects sales.
Although Amazon limits brand marketing, there are some ways to customize your webstore. Sellers can insert a logo and short description of their business, including a URL to their Amazon webstore, which can be shared. This can be done by going to "settings" in the menu of your seller area and selecting "store settings." These types of marketing efforts are considered inbound.
3. Familiarize Yourself With Amazon's Restricted Categories: Although it may seem like you can buy or sell anything under the sun on Amazon, some items are not allowed to be listed on the web site at all. Amazon places restrictions on products within the following categories, and any items that fall within them may require pre-approval. The specific nature of the restrictions placed on each category is different.
Restricted categories include: Alcohol; Animals and Animal Products; Art, Fine Art; Automotive and Powersports; Beauty, Cosmetics, Skin Care, Hair Care, Health and Personal Care; Clothing, Shoes, Handbags, Sunglasses, and Other Accessories; Currency, Coins, Cash Equivalents and Gift Cards; Drugs and Drug Paraphernalia; Gambling and Lottery; Hazardous and Dangerous Items; Stolen Property and Lock Picking Devices; and finally Tobacco and Tobacco-Related Products.
4. Become Fluent In The Buy Box: Amazon defines the Buy Box as "the box on a product detail page where customers start the purchase process by adding items to their shopping carts." The Buy Box is how Amazon compares similar products that are in new condition. In an effort to help consumers shop more effectively on the site, Amazon creates a master product page with listings that have been approved to win the Buy Box.
How to become eligible:
Selling History: Amazon requires three to six months of selling time.

Order Defect Rate (ODR): Sellers must have an ODR of less than 1%, qualifying them as providing great service to buyers.

Customer Service: Amazon requires that sellers offer fair prices, great shipping options and fast shipping speeds.
How to compete:
Price: Amazon takes the landed price (price plus shipping) into account when establishing which listing to win the Buy Box. Many people believe the lowest price always wins, but Amazon assures that's not always the case.

Availability: Amazon checks to make sure that a seller's stock is readily available for the listing.
5. Understand Your Sourcing Options: Savvy sellers go to great lengths to source their inventory effectively. Saving money is a top priority, and sellers tend to shape their strategies around getting the biggest bang for their buck. We solicited first-hand seller opinions to help determine which method may be best, and why.
Sourcing online allows for the convenience of shopping from home and receiving the item at your door. Sellers even reuse the shipping gear, like bubble wrap and boxes, when fulfilling their own shipments. Sourcing in-store allows for no wait-time in receiving items to be resold. Plus, sellers can verify products for defects and even browse clearance bins for great deals. Not to mention, it's exercise!
6. Consider Selling Internationally: Although Amazon now offers marketplaces in almost a dozen countries, the vast majority of sellers (especially in the U.S.) maintain sales only within their home country. The current Amazon marketplaces are France, Germany, Italy, Japan, Spain, India, China, the UK, and the U.S. As a result, Amazon is ramping up its efforts to assist sellers in entering the international market.
Sellers can use FBA exports to see how their new products perform, and Amazon Global Selling itself offers a range of international marketplaces. Amazon also pitches its ability to simplify the otherwise complex international selling process. The angle here is that individual sellers don't have to worry about identifying their target consumers and marketplaces, defining their ideal products and pricing strategies, or navigating complicated regulatory schemes. Amazon's system also allows sellers to simply take their existing stock and offer it to new international customers in their own languages.
Finally, Amazon pitches international selling to existing sellers using its own customer base and reputation. The Amazon brand and reputation are known worldwide, which lends legitimacy to even the smallest online business. The global number of Amazon customers also is more likely to help even smaller businesses mitigate against seasonal fluctuations in sales and other ups and downs.
Now that you've covered the basics of selling on Amazon, it's time to venture into the universe on your own. Not to worry though, Appeagle's blog is always updated with great tips for sellers.
---
Izabella De Souza is the Marketing Manager at Appeagle where she oversees all campaigns and content curation. Izabella has published digital content in various industries for the last five years, and has taught undergraduate Communication at William Paterson University. In her free time she likes to travel around the world and indulge in interior design publications.