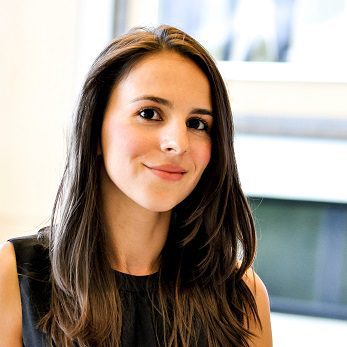 It's no secret that when it comes to marketing, retailers are increasingly shifting more and more of their resources toward delivering a personalized experience for their customers. However, most retailers will tell you that their communications are truly one-to-one, when in reality, many still have a very long way to go.
Here are six signs that your personalization efforts may have room for improvement:
1. Your communications revolve around quotas rather than relevance. Like an email blast gone terribly wrong, campaign quotas inevitably cause retailers to target customers with irrelevant ads. Rather than simply focusing on the numbers, marketing teams should strive to deliver a better shopping experience with product offerings and discounts that are relevant to the consumer's everyday needs. Although retailers may reach fewer customers in the short term, they'll attract loyal customers in the long term as shoppers value more relevant and personalized communications.
2. You work around your own clock. Many retailers today have mastered the art of developing campaign calendars with planned communications. Some even plan up to 12 months in advance! Long marketing lead times without the proper data analysis prohibit marketing teams from working in a way that responds to shopper trends and demands in real time. A personalized experience can only come by tracking customer behaviors and preferences, as both should dictate the cadence and timing of when and how you communicate with shoppers.
3. Your offer period is too narrow. No matter how relevant a retailer's offer is, if the duration window is too narrow and falls outside a customer's shopping plans, it's useless. For example, if a customer shops at a store on a monthly basis, sending an offer that expires in a week will likely not be of use to unless a retailer gets lucky with timing. It's critical that retailers learn the behaviors of their customers and understand exactly how they engage with a store. Adjust expiration dates and communication schedules to deliver meaningful content.
4. You abuse your channels of communication. Customer contact information is often considered a prized possession in the world of retail; without it, marketers have no way of directly communicating with shoppers. However, in today's highly-connected environment, most customers have a preferred mode of communication for the messages they receive, and retailers who cater to those preferences will be rewarded with better engagement. While these details may seem granular, it's an important component to delivering a truly personalized experience.
5. Your campaigns lack consistency. One of the biggest mistakes made by retail marketing teams today is that they fail to uphold their branding during the ongoing dialogue between themselves and their customers. Too often, communications across campaigns and channels aren't uniform when it comes to messaging, language, style, and creative design. This lack of consistency detracts from the retailers image and simply put, looks quite unprofessional.
6. You miss key opportunities to connect. Personal milestones are a great time to connect with shoppers individually. Nothing feels more personal than a special message on one's birthday. Other examples of fun and un-intrusive milestones to commemorate include the anniversary of a customer's loyalty club membership or their first time shopping in a new category or department. Ultimately, the more shoppers are willing to share with you, the more content you will have to work with.
In order for a retailer to truly personalize their marketing, and in the process deliver a more relevant customer experience, it's essential to shift the focus away from campaign-driven offerings. It's only through customer-centric communications that retailers can fully leverage their data on individual shopping behaviors to build loyalty and drive incremental sales. Although the journey isn't easy, personalization, when joined with the right partners and tools, can give retailers a powerful competitive advantage.
---
Genia Chechersky is a Manager for emnos U.S.at the firm's Chicago office, empowering retailers to make better merchandising and marketing decisions through expert consumer behavior insights. Contact her at info@emnos.com.