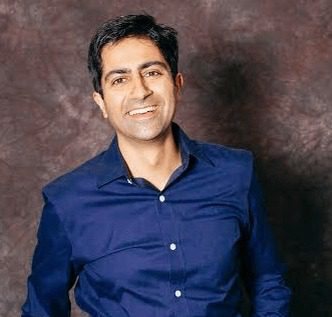 Consumers are now using smartphones at every point in their customer journey to engage with businesses. Almost half of all U.S. consumers now turn to mobile to access financial services, search for real estate, engage with healthcare providers and shop. But business performance in the mobile channel has disappointed. Average conversion rates are 70% lower on mobile than on desktop, contributing to a substantially lower customer lifetime value.
At Moovweb, we like to think of page performance along six dimensions: speed, responsiveness, searchability, content, conversion and usability. When we assess an existing mobile experience, we use this checklist as a starting point for identifying quick opportunities for performance optimization.
Speed: Cellular mobile networks don't behave simply like slower versions of broadband networks. Each individual network request has a much higher initial response delay than landline broadband. And every individual image, video, script, style-sheet and font generates its own request! That means that it's far more important to bundle and combine page contents into as few files and images as possible than it is on desktop. Using the same technical strategy as for desktop is not enough.
Responsiveness: Many mobile sites are now being built using responsive designs that reflow the same content as the desktop site into new layouts. But reflowing layout should be just the starting point for your mobile page strategy. Images also need to be explicitly "presized" for various mobile screen sizes, and where possible their compression level should be lowered to save bandwidth. In addition, pages need to have separate tablet and phone layouts. In some cases, we've even found that serving tablet-style pages to larger phones converts best.
Searchability: Mobile pages need to be correctly configured for the best search ranking. This could include pointing Google back to the appropriate desktop page for indexing (also called a "canonical link"). Google has also recently updated its algorithm to promote pages that are mobile-friendly over those which are not. Based on our best data, we saw approximately 10% of listings being dropped from the first page of search results as a consequence of this Google update in April 2015.
Content: Apart from pages on information sites like news, sports and reference sites, pages with 150 words or less above the fold tend to perform best on mobile. Another important consideration is the font. It's extremely important to get font sizes right for the device — particularly if a significant part of your audience is older and unable to read small text. And it's surprisingly easy to have calls-to-action disappear below the fold in badly implemented responsive sites. For information sites, remember to check how your page will display in "reading mode" on iOS, and consider adding inline calls to action.
Conversion: Improving conversion rate is usually a key goal when optimizing mobile experiences. Although we assess and implement a long list of best practices that leverage the capabilities of the Moovweb mobile optimization platform, we often find that the best optimization opportunities are in form completion and in checkout. Mobile sessions tend to be short and users easily distracted. So it's best to avoid long checkouts cluttered with promotions and upsells. Our big tip: Do everything to minimize the number of form fields and always turn off the built-in autocorrect for form fields!
Usability: Start with the basics. The hitbox for tappable items should be at least 42 pixels in radius, and there should be at least 20 pixels between items. It's surprising how easy it is to miss this somewhere on your page!
At Moovweb, we deliver optimized mobile experiences for some of the world's best brands, and an important part of creating memorable, high converting experiences is designing and delivering each page for the highest possible level of possible performance. We've incorporated these, and other dimensions in a free mobile health check tool we created called MoovScore. As you assess your own mobile experience, you may find our scoring system useful. We'd love to hear your thoughts and suggestions on how we can make it more valuable.
---
Ajay Kapur is CEO and Founder of Moovweb, where he drives the company's vision, strategy and growth. His goal is to make it easy for companies to deliver high performance, contextual experiences on any device so they can increase mobile conversions. Prior to founding Moovweb, Kapur was an early stage investor in startups and wrote apps for the very first smartphones. Kapur grew up in the San Francisco Bay Area and earned an MBA from Stanford and bachelor's degrees in physics and computer science from University California Berkeley.